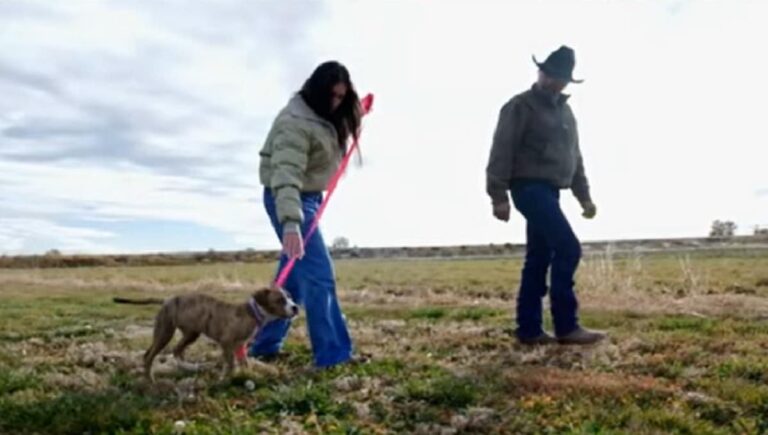 A Pitbull puppy named Hannah was born with Swimmer's Syndrome, an unusual and uncommon deformity in newborn puppies. Her legs didn't work as they were supposed to. She needed months and months of physical therapy to build muscle mass and strength. People thought she'd forever be paralyzed, but she proved them all wrong.
Under the expert care of her rescuers, Hannah's condition gradually improved. One day, she stood on her own and then took a few steps without needing help. She was so eager to be mobile, so she continued to work hard until she was finally able to run and do zoomies without falling to the ground.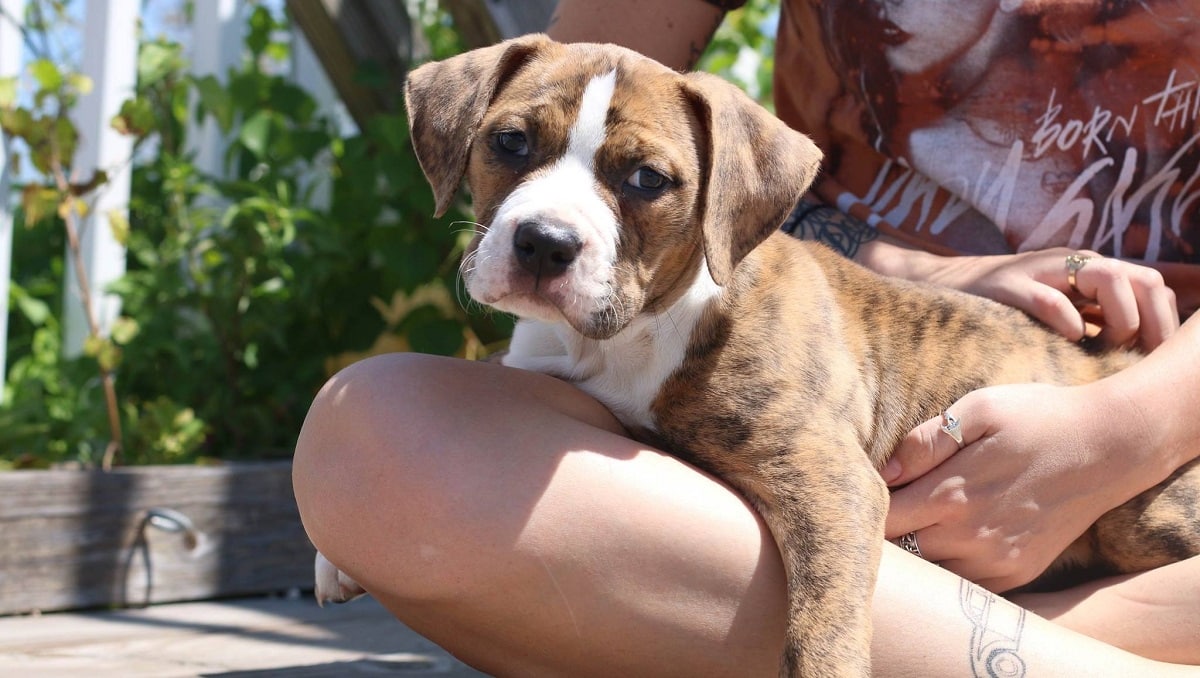 With a clean bill of health, all that remained missing was Hannah's forever home. She was lovely and people adored her. But knowing she'd need a little bit of extra care, not too many potential adopters wanted her. That was until spouses Mark and Kim came into the picture.
Mark and Kim own a beautiful house located in the middle of hundred-acre farmland. They take care of livestock, and they usually have dogs in their house. Sadly, they lost their pack a few months back, and they agreed that it was time to bring home a new puppy.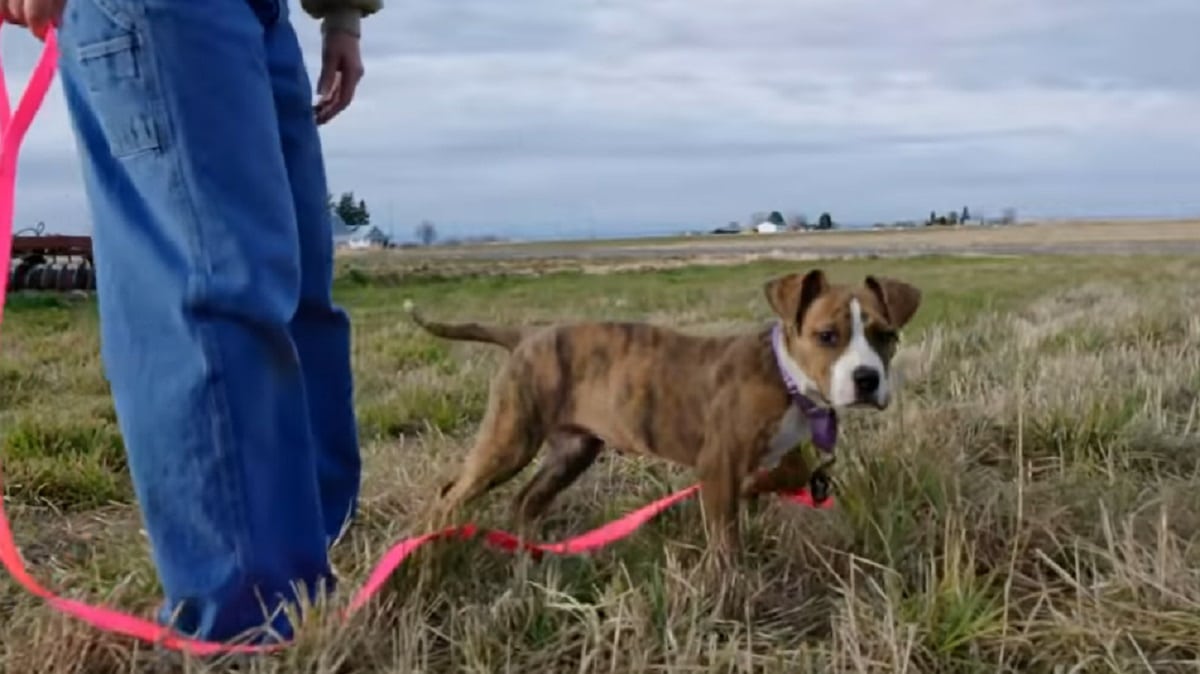 The couple went to Villalobos Rescue Center, where Hanna lived. They let the staffers know what they wanted, and they were thrilled when the puppy came out. Likewise, Hanna was ecstatic to meet them.
Mark and Kim were smitten with the puppy and Hannah felt the same way. It was like they'd known each other since the beginning of time. They were simply perfect together.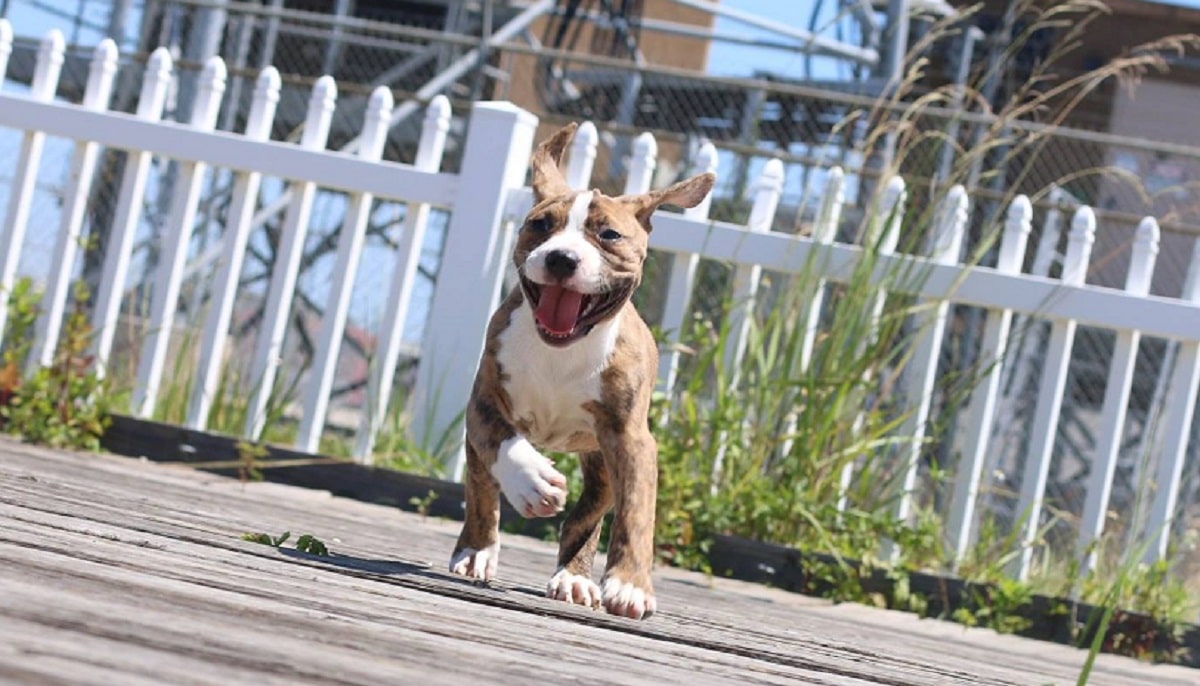 After a home check, Mark and Kim signed the papers and waited for their new puppy to come home. Hannah darted toward them when she saw her new mom and dad. She licked their faces over and over. She knew they were her new family.
Hannah may not be so lucky at first, but, she is fortunate to have a second shot at life. She worked hard to be on her feet, and she also got vast farmland, where she can play and run all day long.
Credits: Villalobos Rescue Center and Animal Planet