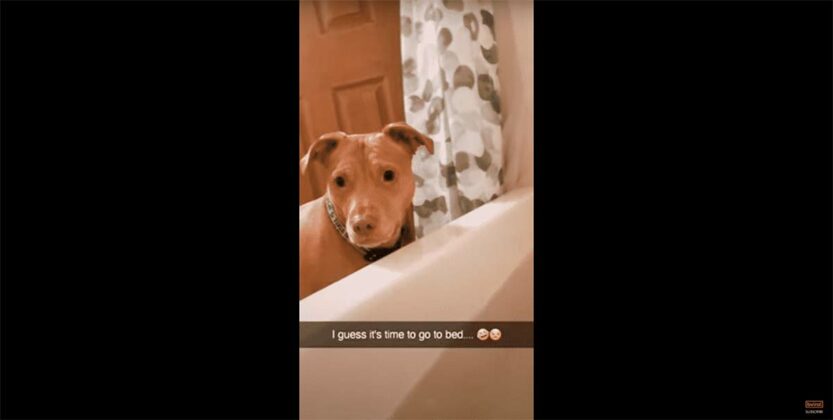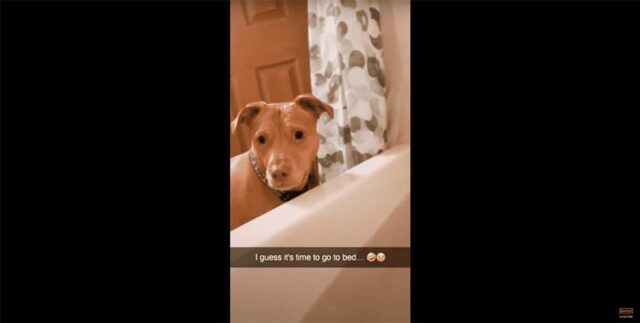 So this dog has taken to making an appearance in the bathroom whenever mom gets in there in the mornings and evenings. This Pit Bull's a sweetheart, but he doesn't really understand that he can't just get inside and intrude on someone's private time alone.
What he does is stand next to mom and give her the most pitiful look until she gets out of the tub.
Even if mom pleads her case, she's sure gonna have a tough time convincing this doggo that he's not supposed to do what he's doing.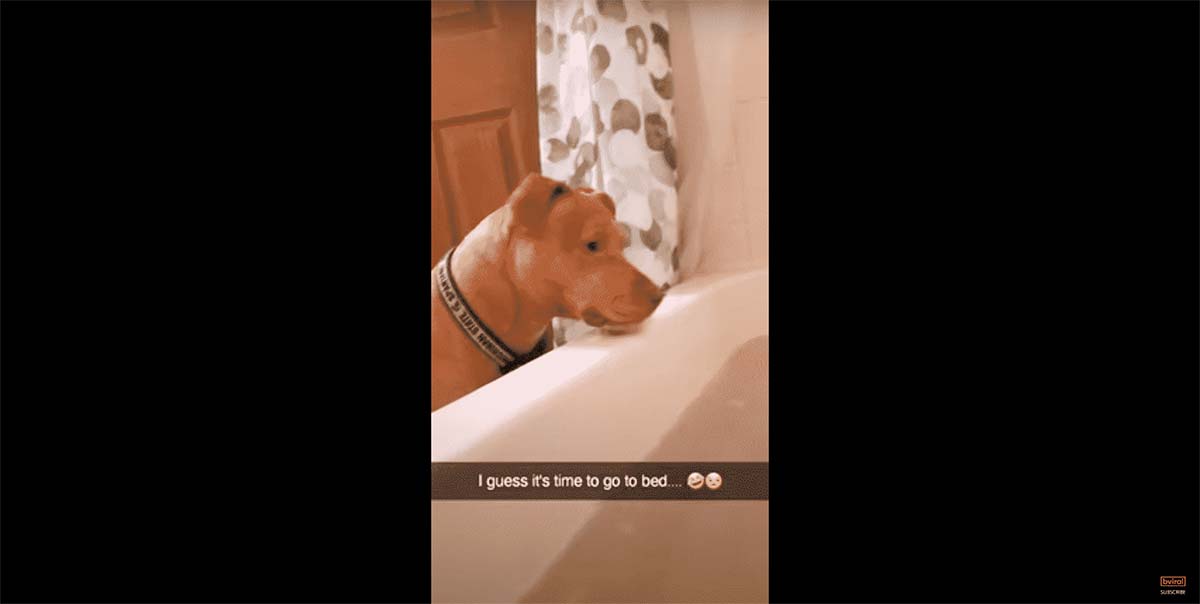 Furry love
This pittie has mastered making this face because he can't speak. That look, coupled with those puppy eyes, made sure he could make mom do whatever he wanted her to.
It just surely goes to show that dogs are smarter than we give them credit for – or at least this dog is! This pet is just another example of the magic our furry babies hold over us.
Authoritarian pet
It's absolutely hilarious, and it perfectly sums up how dogs are in general – always trying to get what they want in the most adorable way possible.
It's just another reason why we can never say no to our furry pets, and we're here for it.
Puppy love
All dog owners who can relate will definitely agree that we're putty when it comes to our beloved pets, and we wouldn't want it any other way.
Thanks, pets, for always keeping us entertained and showing us just how much you love us!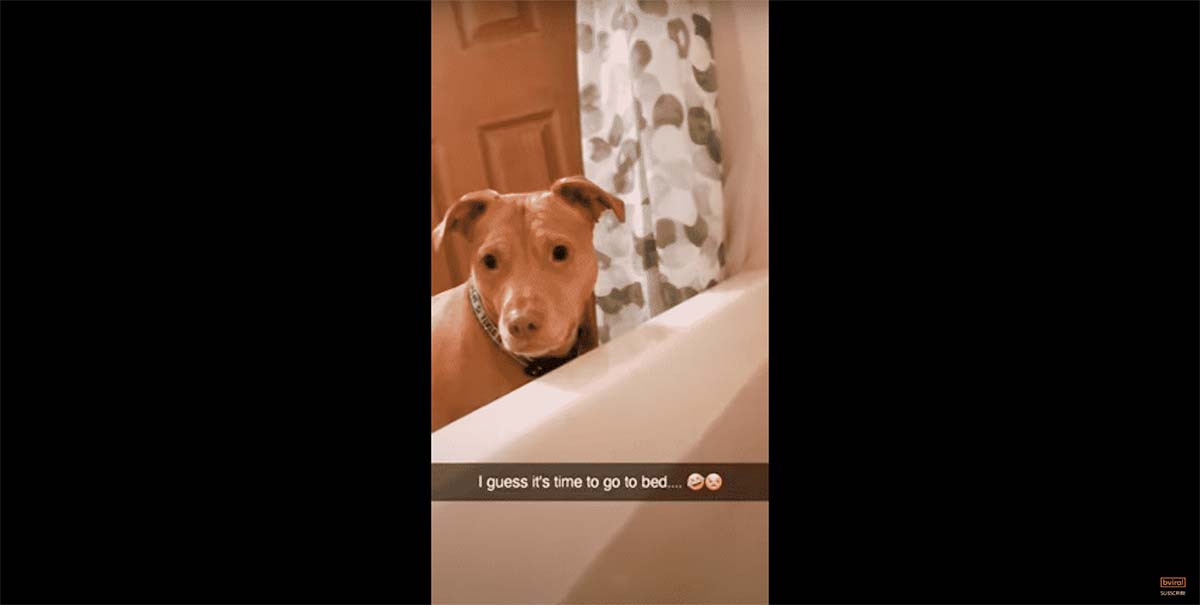 This dog has even started to get a little too used to staying in the bathtub, and will sometimes sneak a couple dog toys in there with him.
His mom could never deny him anything because he's just doing his best at getting loving attention!
Credits to BViral via YouTube
Read More: There's A Wholesome Reason Why This Dog Prefers To Wander Around The Beach Than Stay At Home