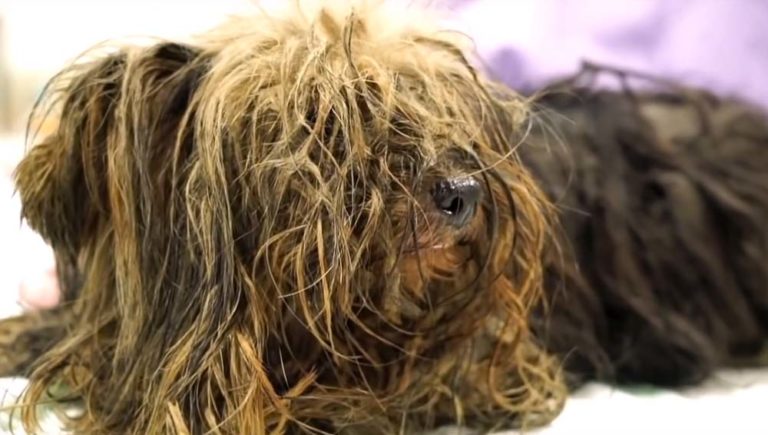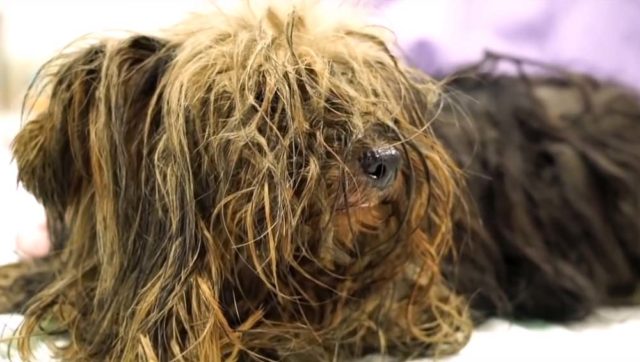 This is a true transformation story. A story of hope and salvation for rescue dogs all over the world.
Meet Cesar, a Yorkshire Terrier saved from disturbing conditions. Now he has a new life with people that love him.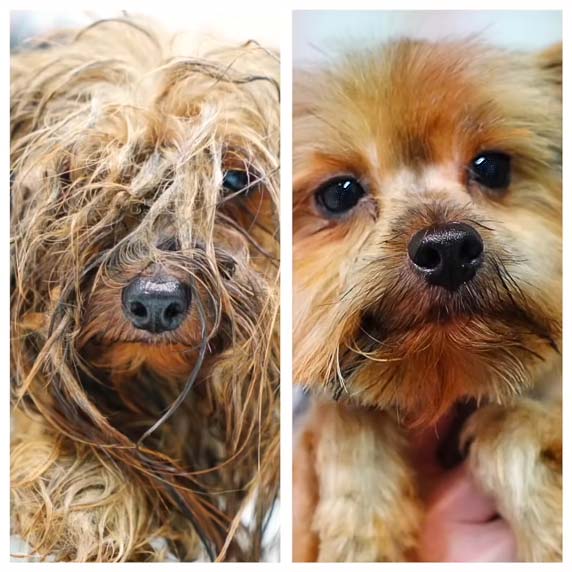 Kept for ten years in a horrible dark hole Cesar was rescued from a puppy mill in Spain. Along with six to eight other Yorkies Cesar was saved from this terrible fate. As you'll see in the videos below he has been cleaned up and re-homed with a loving couple.
However heart warming this transformation is seeing something like this is a frightening reminder that all dogs aren't fortunate enough to be in loving homes with responsible owners.
The good news though is that there are many people Viktor Larkhill that you'll see in the second video. Viktor runs a small animal rescue that works with Valencia Sur Veterinary Hospital in Silla, València, Spain.
For every dog that is mistreated or harmed there are many thousands that have been saved and now feel the love they deserve.
Watch below as Cesar gets his amazing makeover. From frightened, dirty and matted to one fluffy, happy pup.
Cesar Gets an Amazing Makeover
This really makes your heart soar to see the transformation.
After this initial video was shot over 2 million viewers commented on and shared this story with the world.
Because the World fell in love with Cesar a follow up video was shot. This new video shows the loving family he was re-homed with.
Now happy and healthy, Cesar has the life he deserves. All the other Yorkies saved from that horrible puppy mill have been rescued and re-homed as well.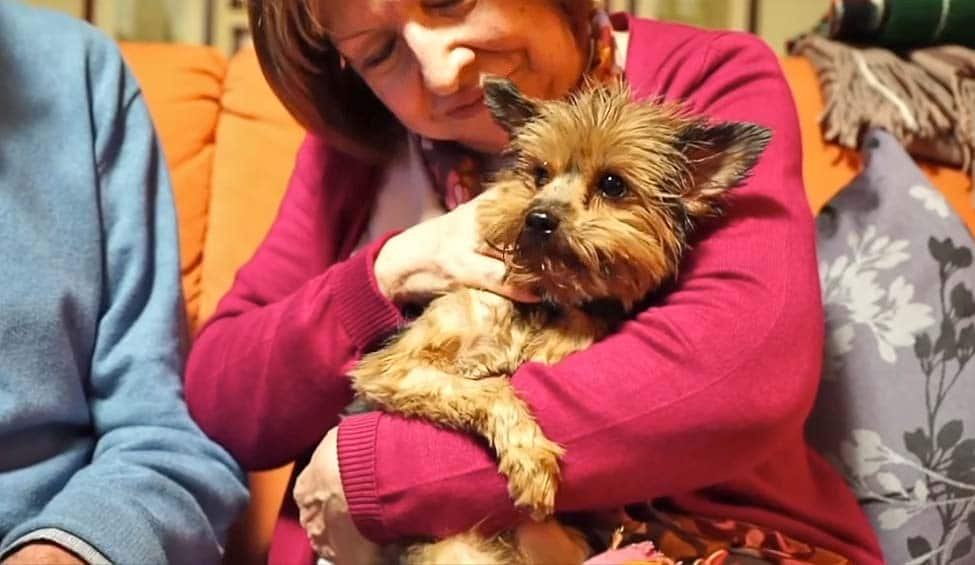 Watch the follow up video below where Viktor Larkhill explains more about what happened with Cesar.
Cesar Gets a New Home
Every year organizations like these rescue thousands of dogs from abusive owners and dangerous situations. They don't have to be large heavily funded programs either. There are many stories of individuals saving dogs in their neighborhoods every day.
Whether you support these efforts by donating money or simply by sharing inspirational stories like this one you make a big difference in a dogs life.
It touches my heart that you do.