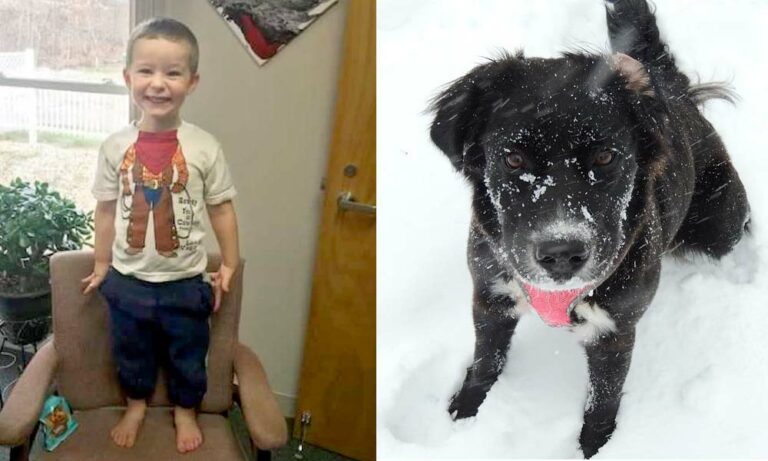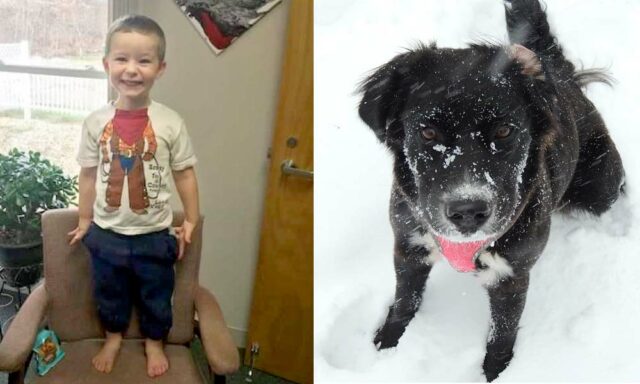 Nothing is more powerful than a child's bond with their dog. Even when everything goes wrong, having each other to lean on is reassuring.
Tony, a three-year-old boy, and his dog were abandoned by unidentified suspects in a cemetery two days before Christmas. They were alone in the cold, with nothing but questions. Fortunately, they had one another during these difficult times. Eventually, help arrived to give the two the Christmas they deserved.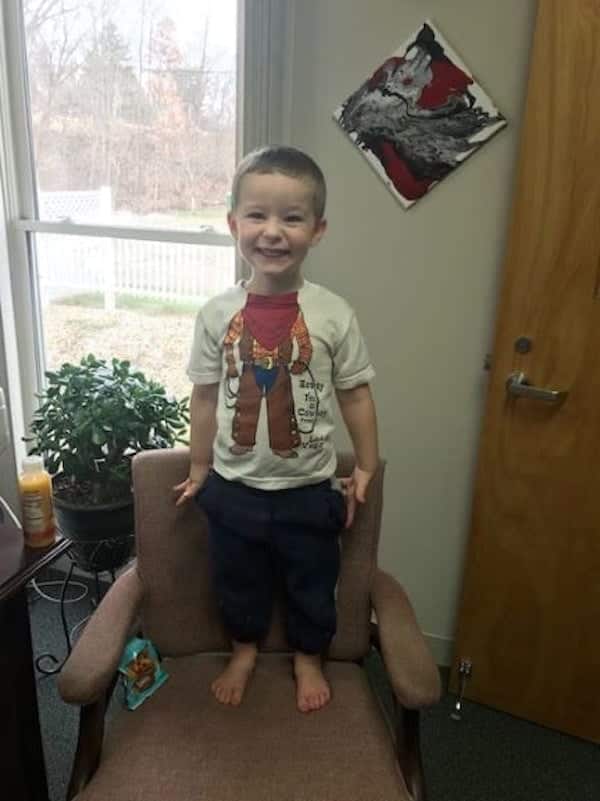 A witness saw a blue vehicle leaving the cemetery, chased by Tony and his dog. The driver did not stop or pause, leaving the 3-year-old boy and his furry companion alone in a dangerous situation. The witness immediately contacted 911 and remained on the scene until help arrived.
Authorities then responded but were unable to locate the dog. They did, however, summon Tony and question him. He didn't know what his parents' surnames were, but he provided them with as much information as possible.
The Hinckley Police Department posted a picture of Tony on Facebook, asking if anyone recognized him. When a relative saw the photo, he immediately called Tony's father. According to his father, Tony was in the custody of his mother at the time of the incident. However, the father was cooperative as authorities probed what happened.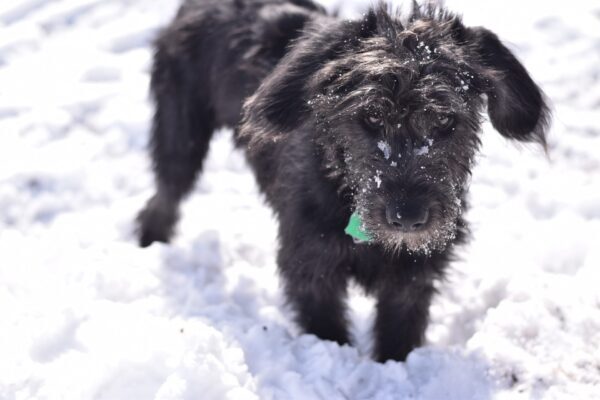 Tony will remain in foster care until the issue is resolved. Authorities also returned to the cemetery with Tony's father to find the missing dog. Fortunately, Tony's canine buddy was still around, and his father could transport him to safety.
Many people were moved by Tony's story and wished to assist him in any way they could. As a result, several families have expressed interest in adopting Tony, but officials do not yet have enough information about where he will end up. The police department, on the other hand, was delighted to receive the boy's gifts.
By Christmas Eve, Tony's Christmas gifts had filled the lobby of the police station. Even though this Christmas was not good for him or his dog, cops handed the gifts to the boy in the hopes of brightening his holiday.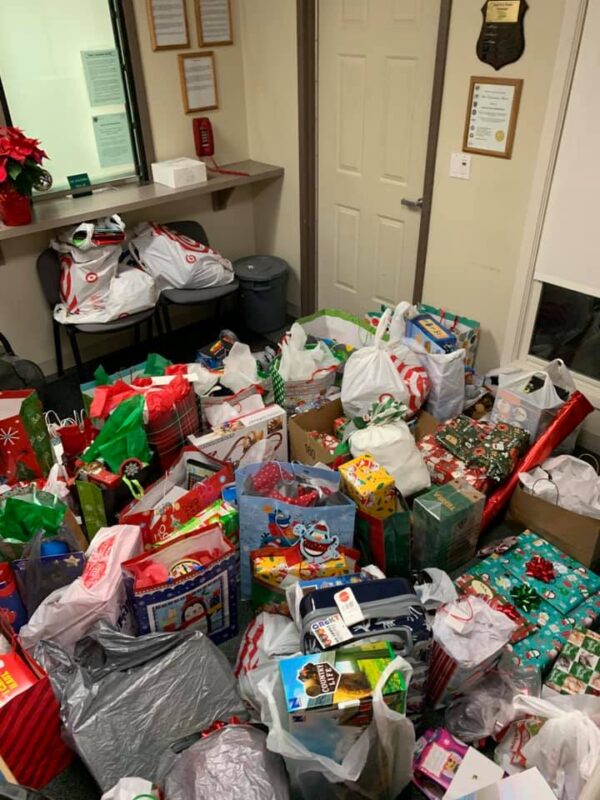 There have been no charges filed yet, but officers are working hard to ensure Tony is placed in the best possible home situation. But, no matter what, he should be permitted to keep his dog. Tony's dog is likely one of the only things he knows. Thus keeping the two together would be comforting.
All photos courtesy of @hinckleytownshippolice/Facebook
Keep Reading: This Australian Shepherd Cannot Get Enough Rides On His Horse Best Friend