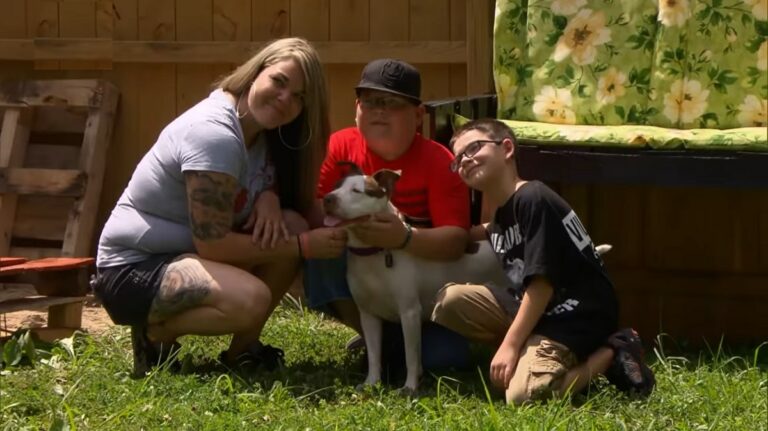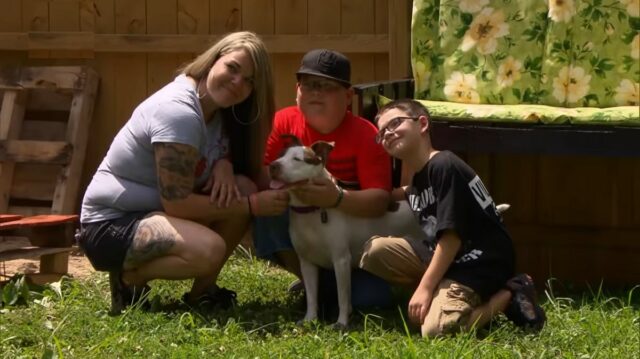 Tia, the founder of Villalobos Rescue Center (VRC), spotted a white and brown Pitbull in front of a house. It freely roamed around and she worried it would run into traffic. She spoke with its owner and she was dumbfounded by what the head of the family had to say.
The dog, now named Lacey, kept jumping up on the bed to sleep with the father and the kids. She was too persistent to be with them even though she had her own bed downstairs. As a result, the father kicked her out of the house to prevent her from getting into the bedroom again.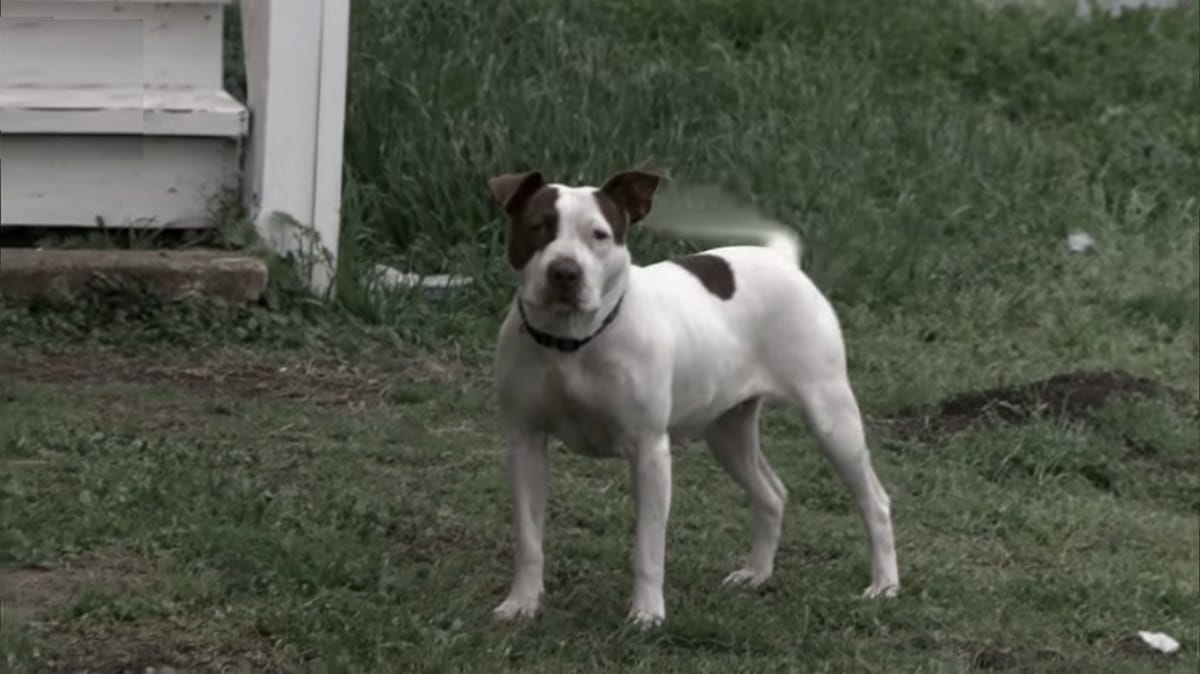 Tia offered to train the dog but the father said they no longer wanted it. He suggested it would be best if she took it instead. Otherwise, he'd just wait for the dog to disappear one day.
Without hesitation, Tia guided the dog out of the yard and into her car. She promised to look after Lacey until a perfect family comes along. In no time, she found the dog's perfect match.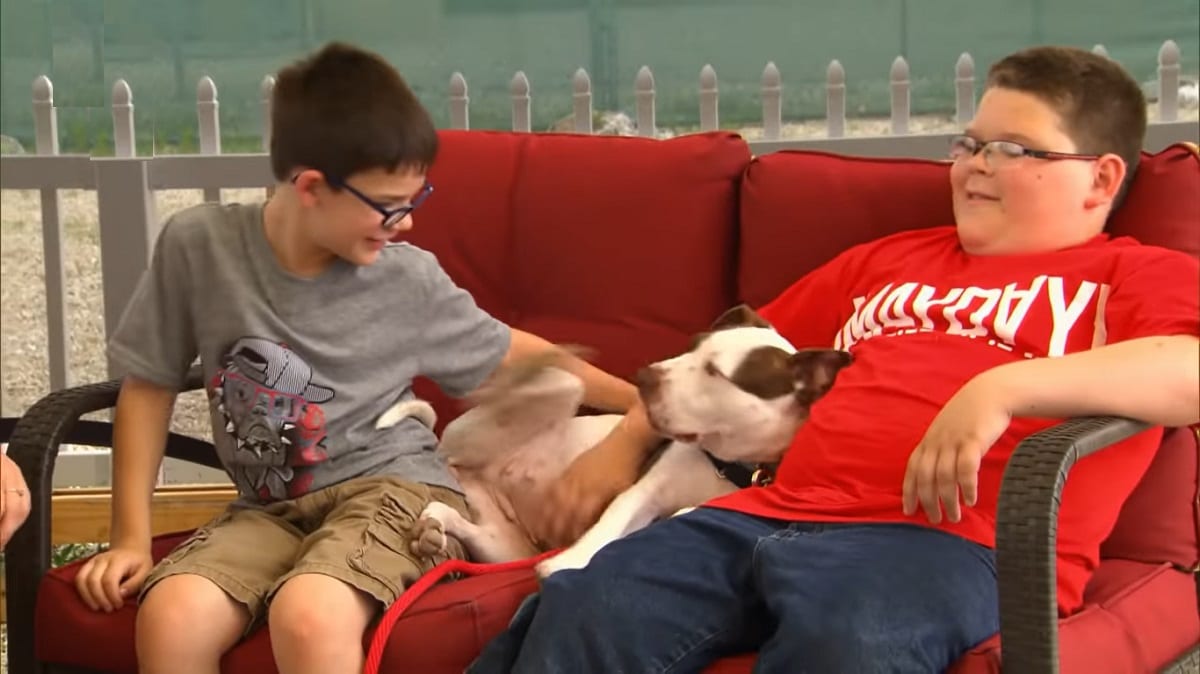 Penny, a mother of two, lost her husband and their dog almost at the same time. She kept it together for her boys' sake, Derrik and Andrew. She's all they got left, and she decided to adopt a new dog because she knew it will help fill the void in her and her sons' hearts.
The family met two other rescue dogs before meeting Lacey. While they liked both dogs, too, they instantly knew Lacey was the dog they wanted.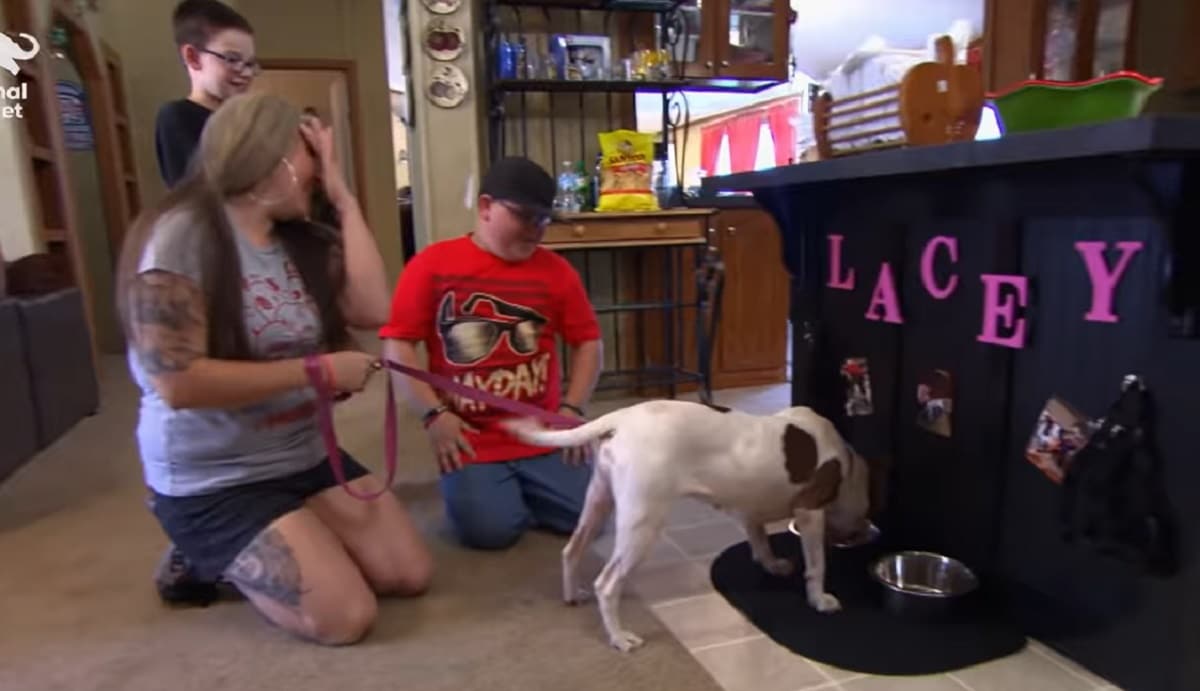 Penny and her kids prepped for their new dog's arrival. They designated a spot in the kitchen for Lacey, built reinforced fencing in their yard, and bought a new doggy bed, too. They couldn't wait for Lacey to join them.
After a home check, Lacey is finally home. She is happy and grateful to find a family who loves her the most.
Credits: Villalobos Rescue Center and Animal Planet