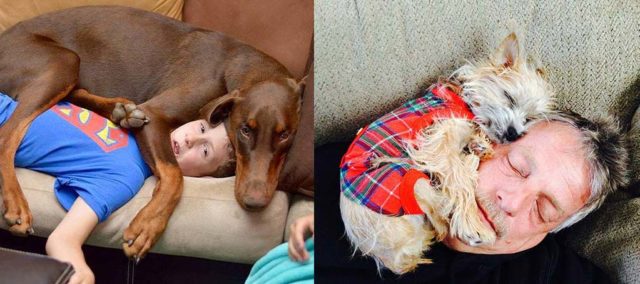 Some dogs just don't have any respect for personal space. If you have dogs I'm sure you can relate.
We've found a few photos of dogs that really take that problem to the extreme. Which one had you rolling on the floor with laughter?
Personal Space Training 101
Oh How Cute! This little guy is so adorable he just wants a little cuddle time with daddy. What's wrong with a little face time?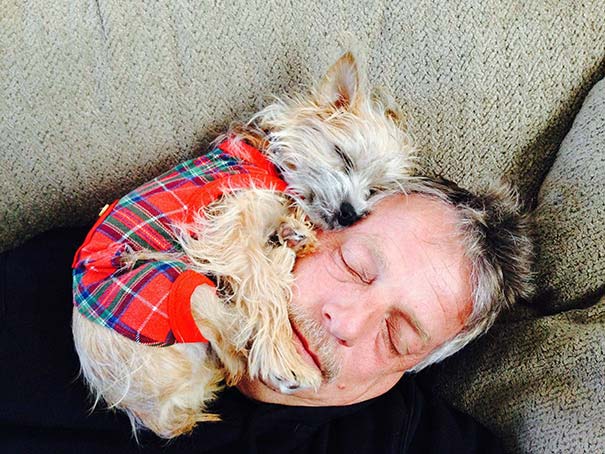 "Hey a Little Space Here – Don't Be Such a Bully" Love the look on this Pug's face. Getting a little tight back here with Mr. T.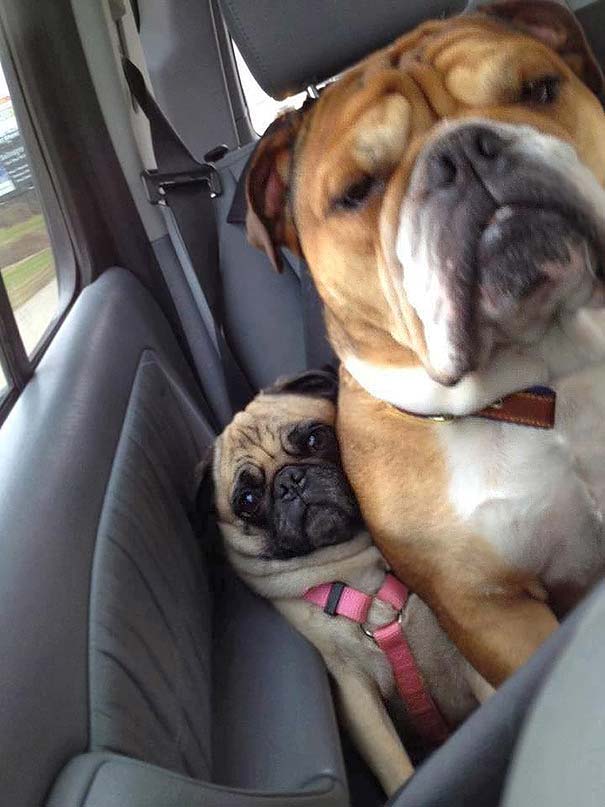 Oh Boy! This guy has no respect for personal space. How would you like to wake up with your nose buried half way up a Pug's backside…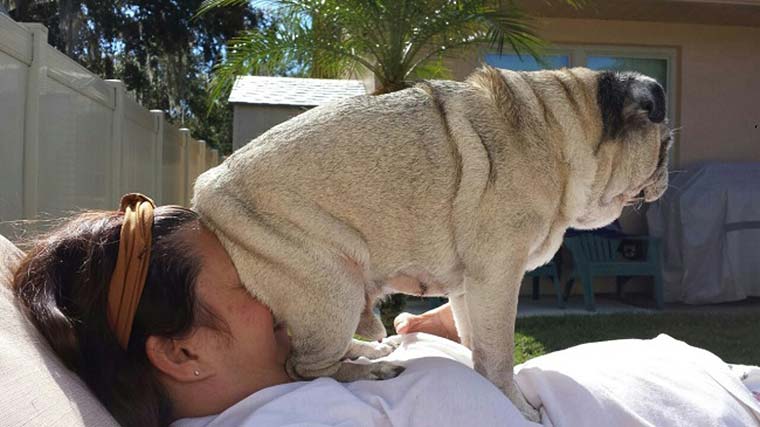 This Dog pulls off the 3 count with the face pin. Poor guy didn't have a chance. Who's next, you wanna piece of me?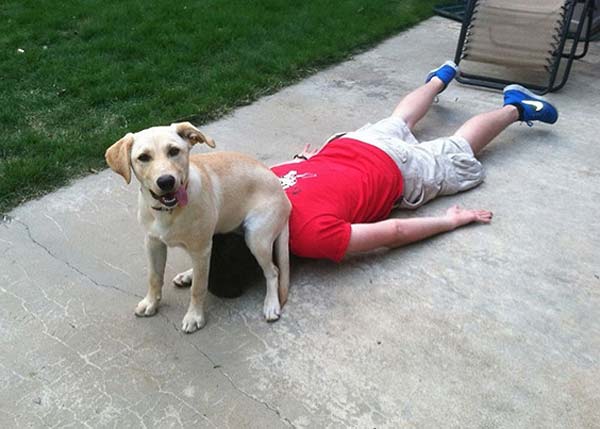 Mommmmmmmmmm! I'm trying to get my homework done but Lucy keeps sitting on my face!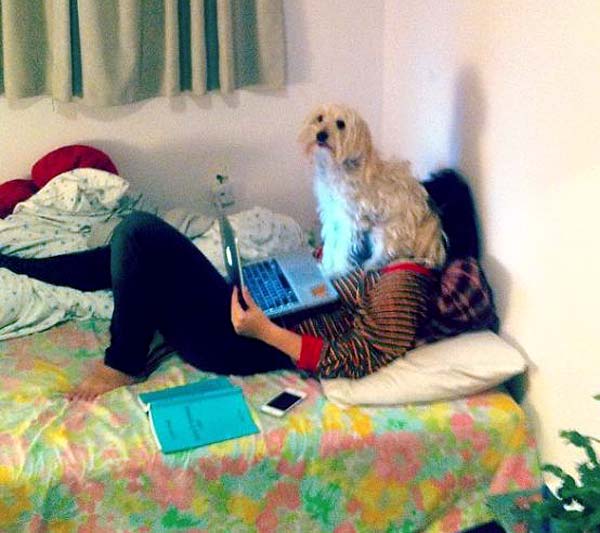 Now that's what happens when Downward Dog goes wrong. Must have been one heck of a yoga session.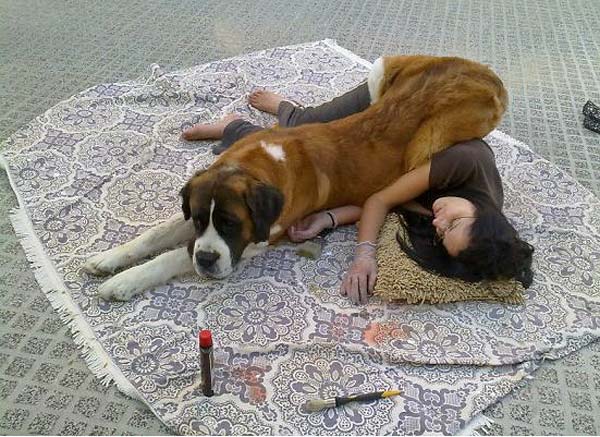 "Excuse me is this seat taken?" Love the look on the bottom dog's face. "How humiliating"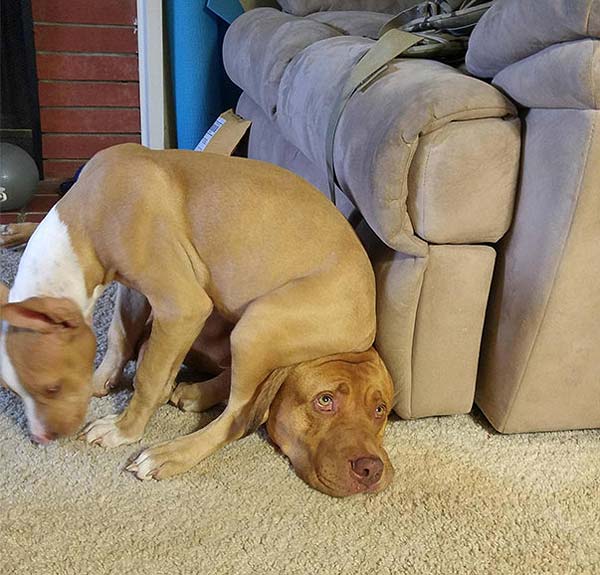 "Help! What is This Furry Animal Sitting on My Face"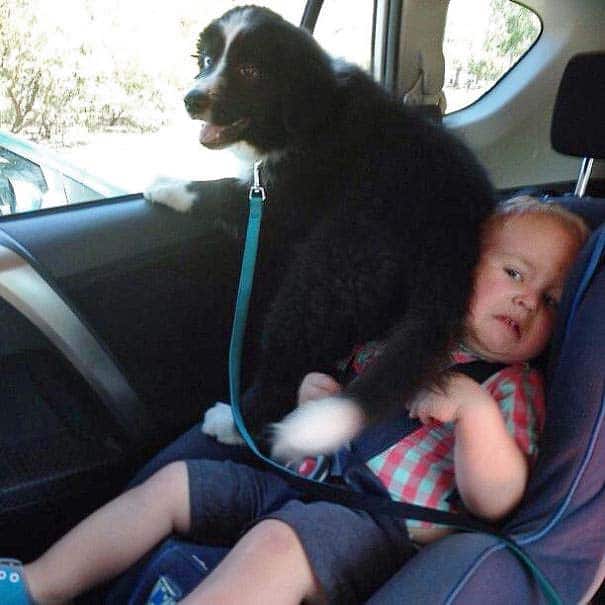 Pucker Up Buttercup: This Pit Bull gets a bit frisky in bed. Hope you like your Valentine's Day smooch!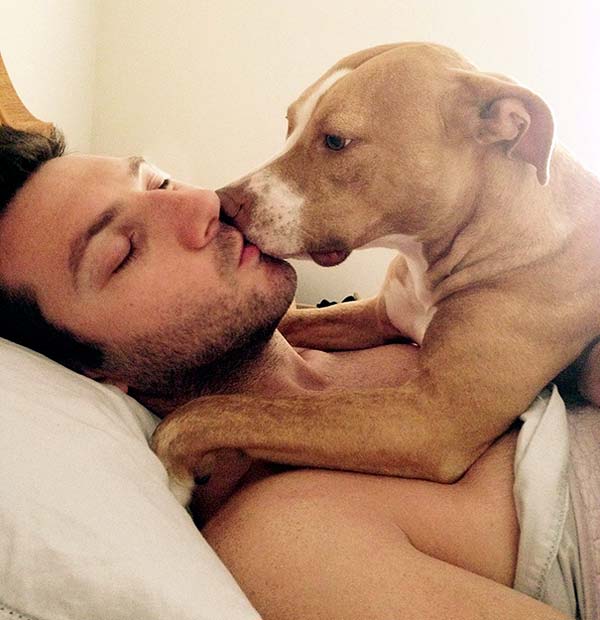 No Respect for Personal Space. This dog gets a little up in his business…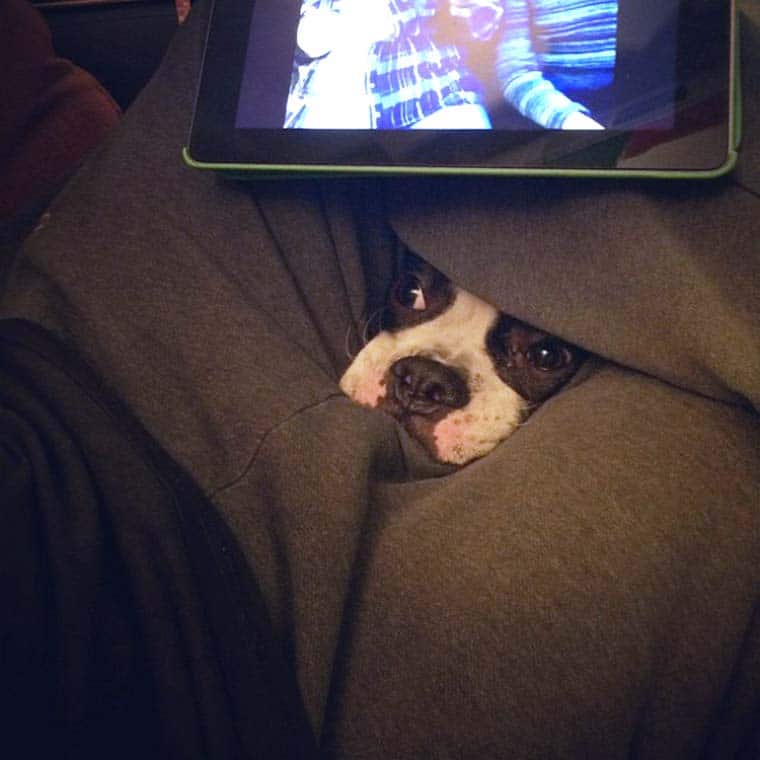 Nothing Like Waking Up with a Little Dog Breath. I guess it's better than swallowing a fly in the middle of the night.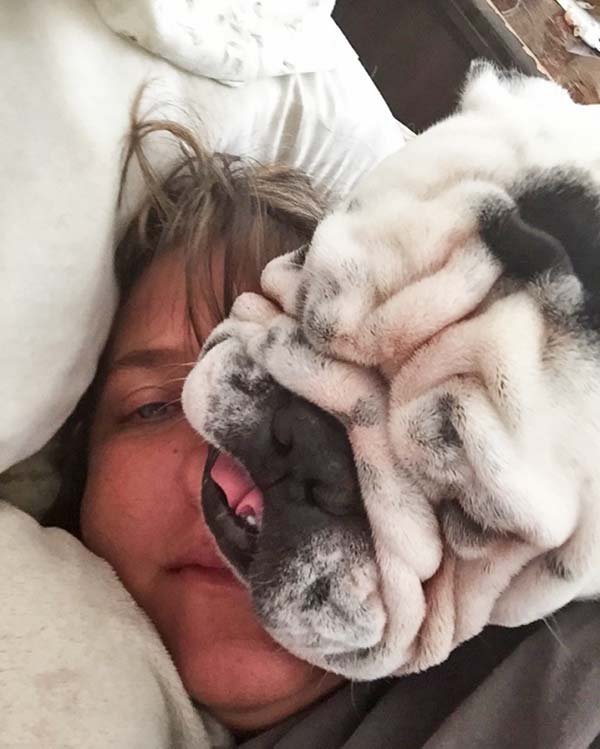 What, Who Says You Have To Work? I'm just going to sit here and enjoy a few Youtube videos. You've been watching long enough.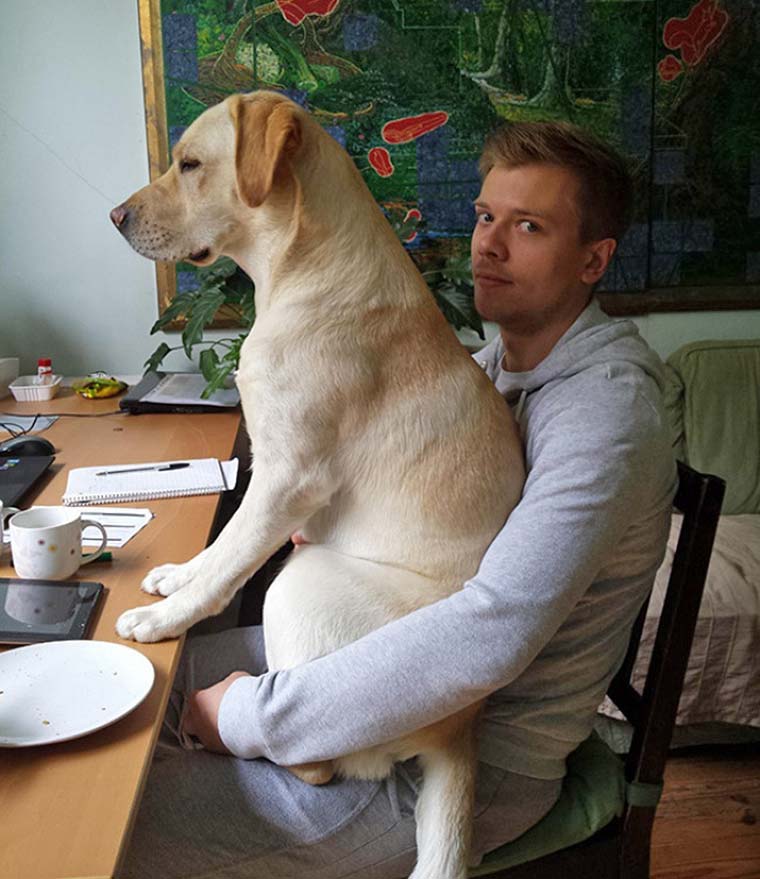 Hey I'm Watching TV Here. You can get up when my show is over, unless you want to grab that bowl of popcorn I'm busy watching my show.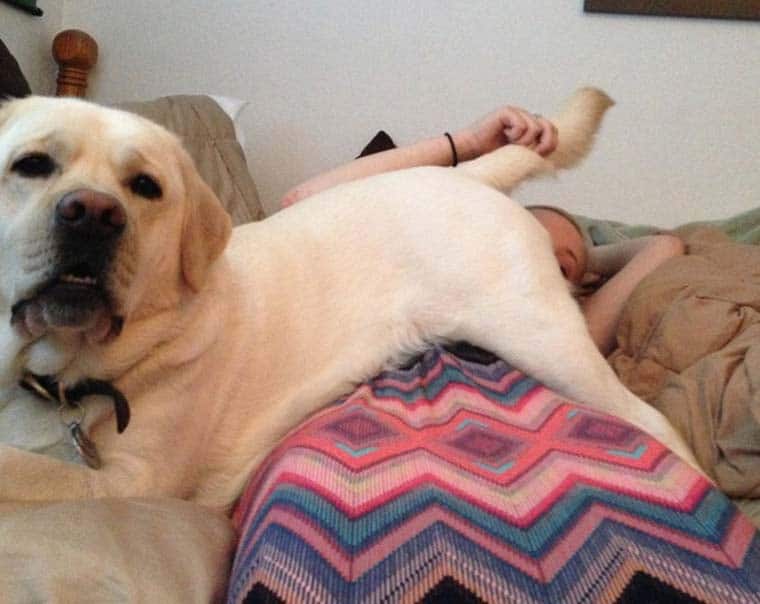 Um, A Little Help Here! Quit hogging the couch, and stop squirming I'm perfectly comfortable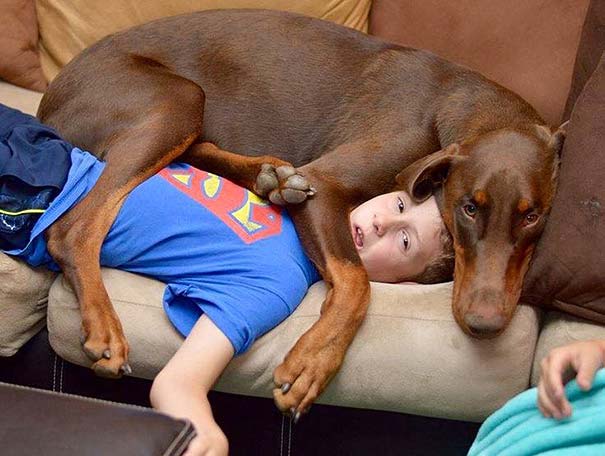 Road Trips Are SO Much Fun. But I'm getting a little sleepy do you mind if I take a quick nap?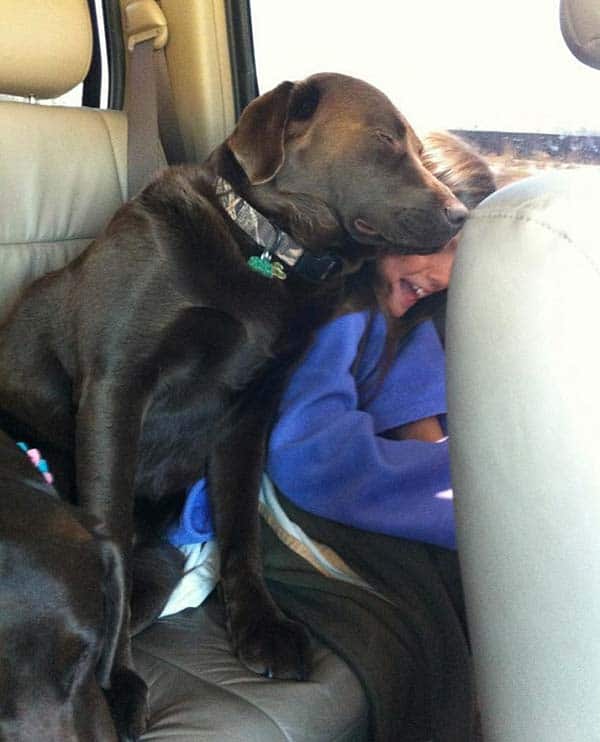 Do you have a dog that just doesn't know the meaning of personal space? We'd love to hear your stories of your lovable pups silly positions.