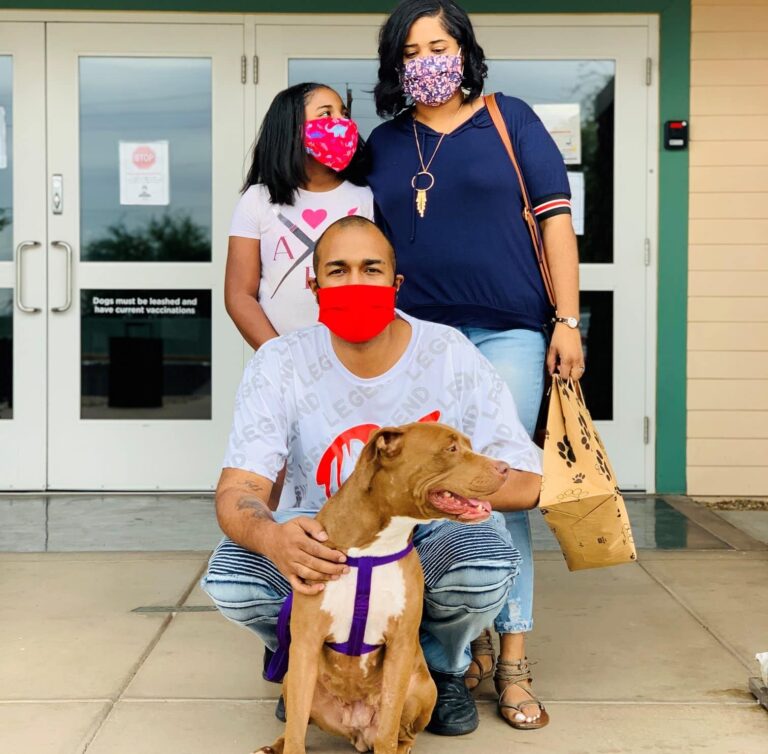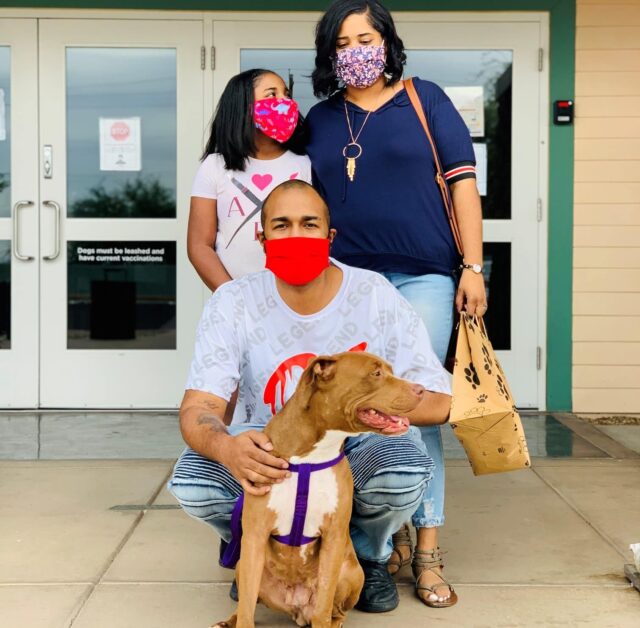 Lola, an attractive brown pitbull, and her six puppies were rescued by the Humane Society of Wickenburg, an Arizona-based animal sanctuary, a little over a year ago. The momma dog had been living on the streets long before she had her puppies.
Thankfully, the shelter personnel gave her everything she needed to care for her puppies. The seven of them quickly adapted to the facility where they were now living in. Lola continued to wean her pups until they were all ready to be taken to the adoption floor.
Kelsey Dickerson, a member of the shelter staff, said that the rescue canines at the Humane Society of Wickenburg are often adopted within four days. This was true for all six of Lola's puppies. The same could not be said for the dog's mother.
Despite Lola being kind and child-friendly, no one submitted an adoption application for her. Kelsey said that she thought this was unusual, especially given she was aware of the pit bull's affectionate and playful nature. The dog always enjoyed being around people and was intelligent and fantastic with children.
After more than 400 days of waiting for Lola's perfect family to arrive, the shelter staff decided to enlist the assistance of the Arizona Humane Society's Project Reachout Program (AHS). The goal of the project was to help animals in need by working with other shelters.
Lola was quickly transferred to the AHS shelter in Phoenix, and amazingly, she was adopted within days of her arrival. After only one day, a family from Mesa claimed the two-year-old dog and took her home.
On the day of her adoption, Lola was all smiles, and we couldn't be happier for her. She deserves this and we are happy that she finally has what she needs.
Enjoy your new life, doggo!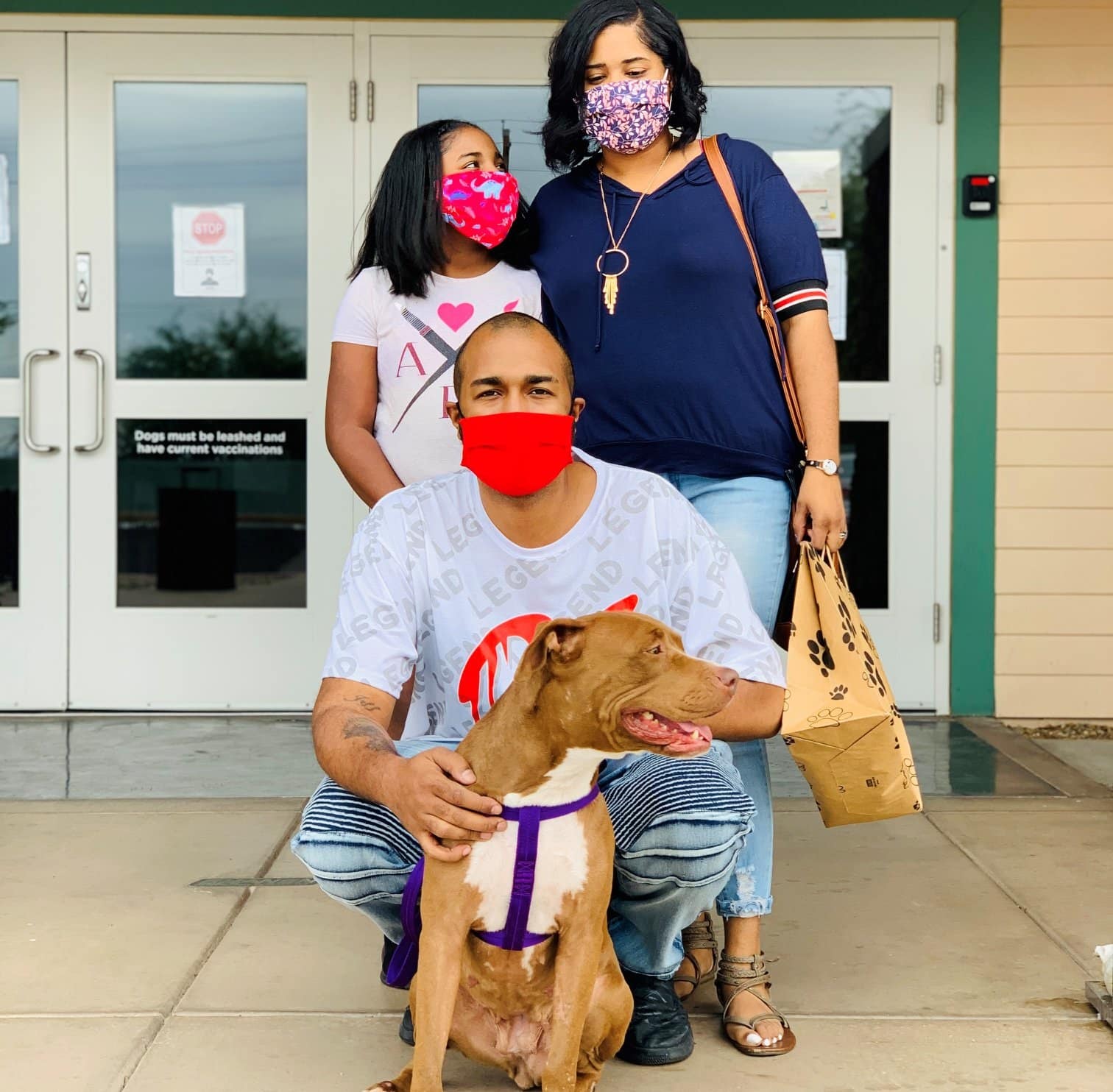 Source: Arizona Humane Society