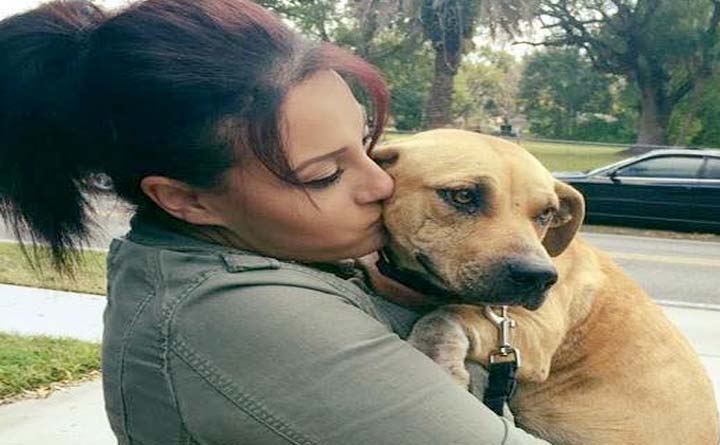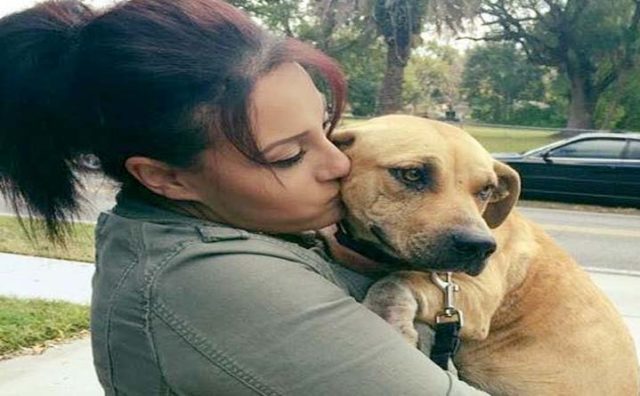 Florida-based rescue organizations, Furever Bully Rescue and Redland Rock Pit Abandoned Dog Project, team up with one another to feed stray dogs in Redlands, Florida. As heartbreaking as it seems, Redlands in Florida is a well-known dumping ground for unwanted dogs.
One fateful day in February, Natalie Oliveri, Furever Bully Love Rescue's president found a dog she knew was severely abused. According to her colleagues, they saw that specific dog, which they later named Harper, on numerous occasions.
The rescuers believed that Harper is around a year old, and lived in the Redlands for about five months. They also saw that the dog had a lot of scars on her head and back, which indicated that she was an abused dog perhaps used in dog fights.
Natalie shared with The Dodo that Harper came out with around five dogs to check out the food the rescuers prepared. However, as soon as Harper approached them and got closer to the volunteers, she just fell on the ground and cowered in fear.
Right at that moment, Natalie said they knew they had to get Harper out. They did not put Harper in a crate because of how frightened she was, so they decided to put a cloth on the floor. She was so terrified she had to be carried because she wouldn't walk on her own.
As soon as the volunteers got back to Orlando, a veterinarian examined Harper. The dog was diagnosed with anemia, a tooth infection, and worms. And she was pregnant! While her medical conditions could be treated, the emotional and psychological trauma she experienced would take longer to heal.
Several days after Harper's rescue, she could not even stand up to eat. Every time the volunteers picked Harper up so that she could eat or do her potty break, she clung onto that person as tight as she could.
After Harper received the medical care she needed, Cheryl Kessler became her foster mom. Cheryl reported that Harper slowly came out of her shell, and now walks on her own, plays in the yard, and does zoomies when she is in the mood to fool around.
Harper's puppies were all born healthy and beautiful and soon found new homes of their own. As for Harper, after her puppies all found their furever homes. The rescue center focused their attention on getting her a home of her own.
We are happy to say in September she was adopted into a loving family!
Source: Furever Bully Love Rescue via Facebook you can see more of her and her puppies here.