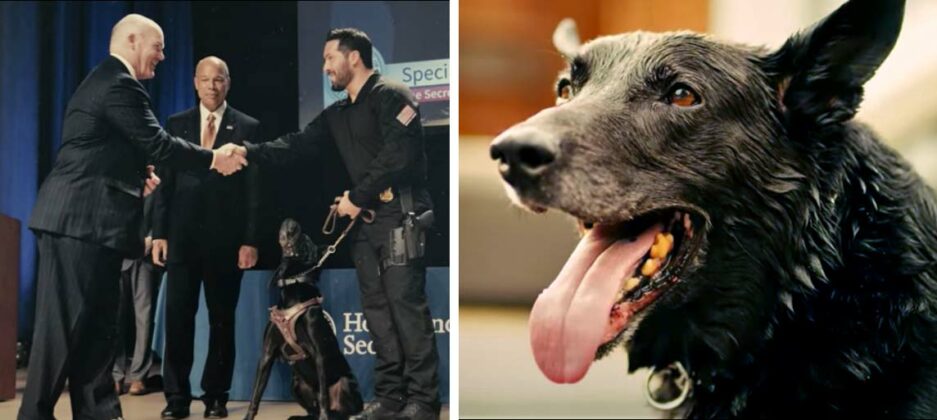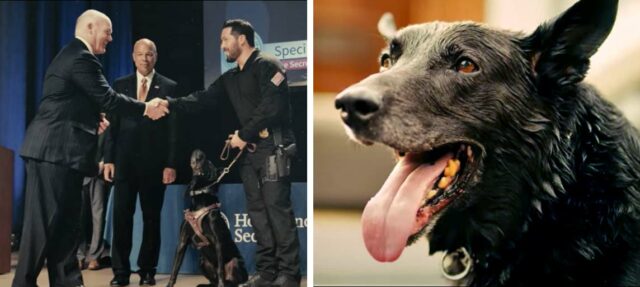 To be a qualified canine in the US Secret Service Special Operations, a dog must have a stable temperament and the necessary motivation to complete its mission. It must be physically fit in order to complete an 11-week tough training course. Furthermore, the dog must be friendly enough to function as part of a team.
Marshall Mirarchi, a former USSS Special Operations Canine handler, spent four years working with his dog, Hurricane. Because they never knew what could happen in their line of work, they had to remain on high alert all of the time. And in a protective detail, Hurricane made a significant contribution to their team.
Marshall had never owned a dog before, so he didn't know what to anticipate on the first day of training. He seemed to be overwhelmed by the barking dogs.
When he arrived at the kennels, he noticed a dog that had stopped barking. He made the decision right there and then that it was the dog for him.
Marshall took Hurricane for a walk outside the kennel. They hit it off right away and performed flawlessly as a team when they went through their training.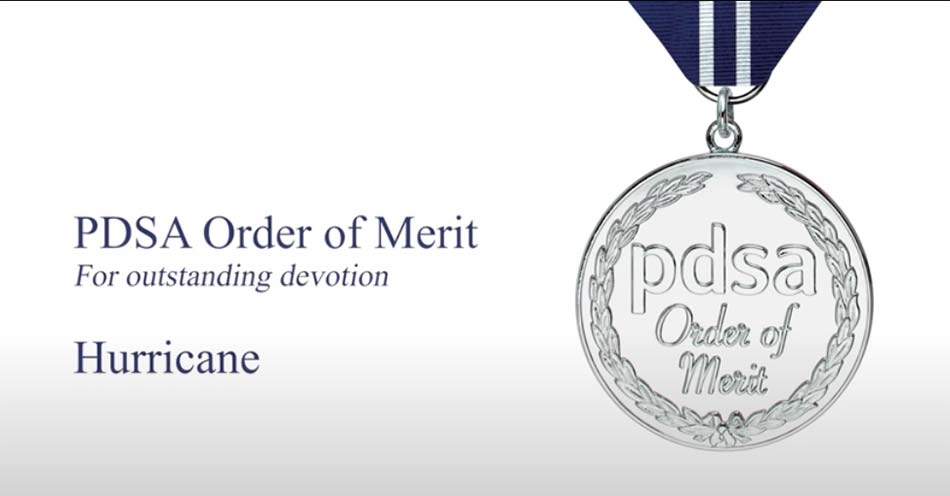 Hurricane appeared to be unconcerned when they were on duty. He would, however, know when something was amiss right away.
He was immediately on the lookout on one particular night. Marshall sensed a shift in his demeanor and realized something was wrong.
Marshall noticed someone attempting to scale the fence. That person was sprinting towards the residence of President Barack Obama and his family.
Marshall held his ground as another team approached and the handler deployed his dog. Unfortunately, the dog's leash became tangled, and he was unable to prevent the intruder from entering.
Even though they were a long way from the intruder, Marshall made the choice to deploy Hurricane. Hurricane apprehended him, but the invader attempted to fight him off. To get Hurricane off of him, he kicked and punched him, but Hurricane would not let go. Hurricane even managed to relegate him to the vicinity of the barrier until he was arrested.
Marshall found it difficult to watch Hurricane take such a hammering. Their training had not prepared them for a retaliating aggressor. Marshall also noticed that Hurricane had a lot of blood on him, but he couldn't tell how much of it was Hurricane's.
Fortunately, the dog's injuries were not serious, and he recovered quickly.
Marshall and Hurricane received the Secretary's Award for Valor and the PDSA Order of Merit for their heroic service. The Canine Training staff was quite pleased with Hurricane, but Marshall was even prouder.
Hurricane was decommissioned in 2016. He adjusted nicely to his newfound freedom.
Hurricane enjoyed his previous work, but he also enjoyed being with his human now. He has the opportunity to run, hike, swim, and simply be a dog.
Source: PDSA
Read Another: An Adorable And Very Pregnant Basset Hound Was Fostered By A Very Kind Woman