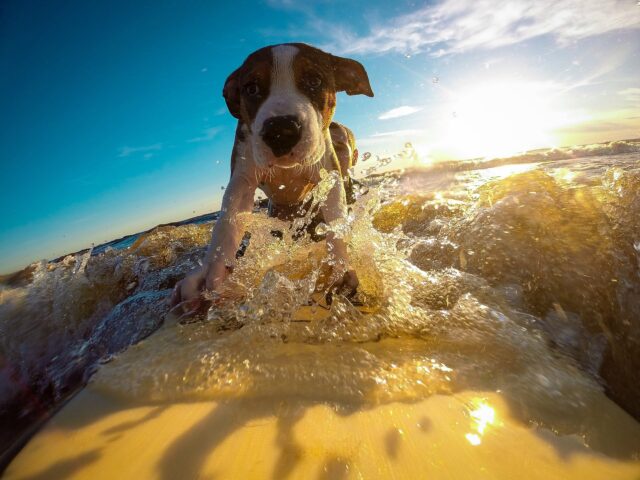 Chris de Aboitiz, a former tandem surfing world champion, has spent over a decade taking his rescue dogs out on the water. He has since started training others to learn more about their dogs and themselves while being on a stand-up paddleboard.
De Aboitiz's Australia-based company, Sup Dog Oz, uses paddleboards to build boundaries for dogs while also helping owners and their beloved pets better understand each other in a fun environment. Taking dogs to the water, according to De Aboitiz, is a great way for them to get some exercise while also developing structure between them and their owners.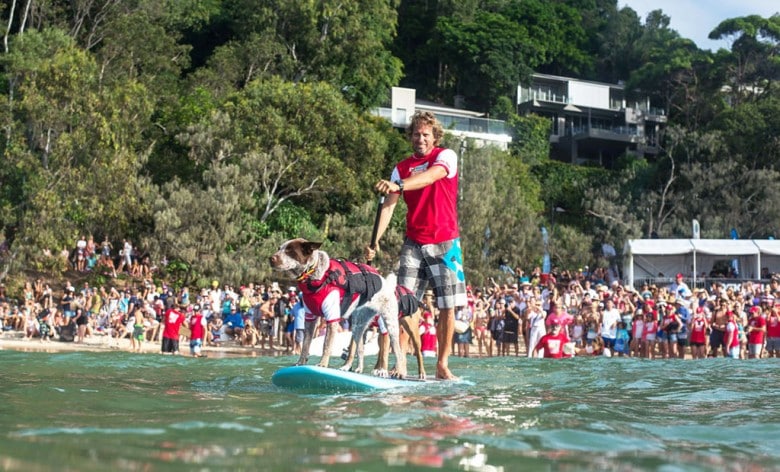 When De Aboitiz began working with dogs, he started on flat water and made sure to include a rewarding area, such as a sandbar, to allow them to play. This strategy is similar to how dogs show excitement when they associate a leash with a stroll. And while they started small, De Aboitiz's devotion and dedication eventually allowed his dogs to transition to the big surf.
De Aboitiz now works with dogs with different types of personalities. His clients often doubt that their nervous dogs will be able to jump up on the paddleboard. But he can make a dog comfortable on the board in about five to ten minutes.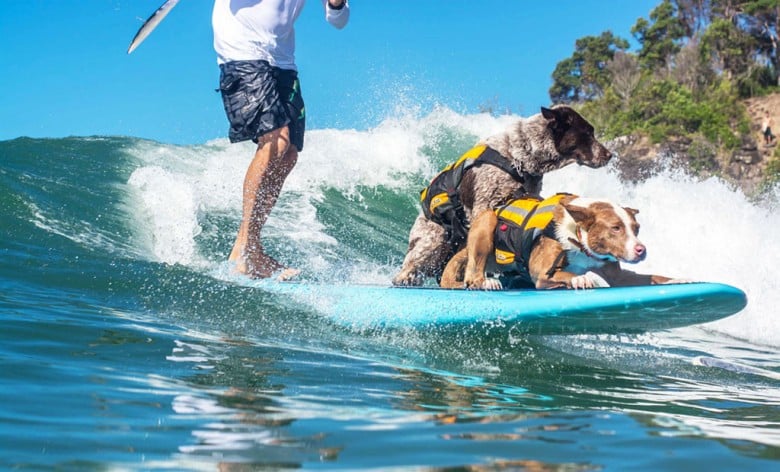 De Aboitiz starts his lessons with the basics, such as teaching typical sit and stay. He then examines the dog's body language to see whether he is ready to jump into the water. Then, after catching a few waves, he throws a stick to train the dogs to jump over the waves.
Sup Dog Oz intends to bring this training style to California for a few dog surfing demonstrations and competitions, including Surf City. De Aboitiz will take a few rescue dogs from the participating rescue center to train and surf with because he can't bring his own due to quarantine and rabies concerns.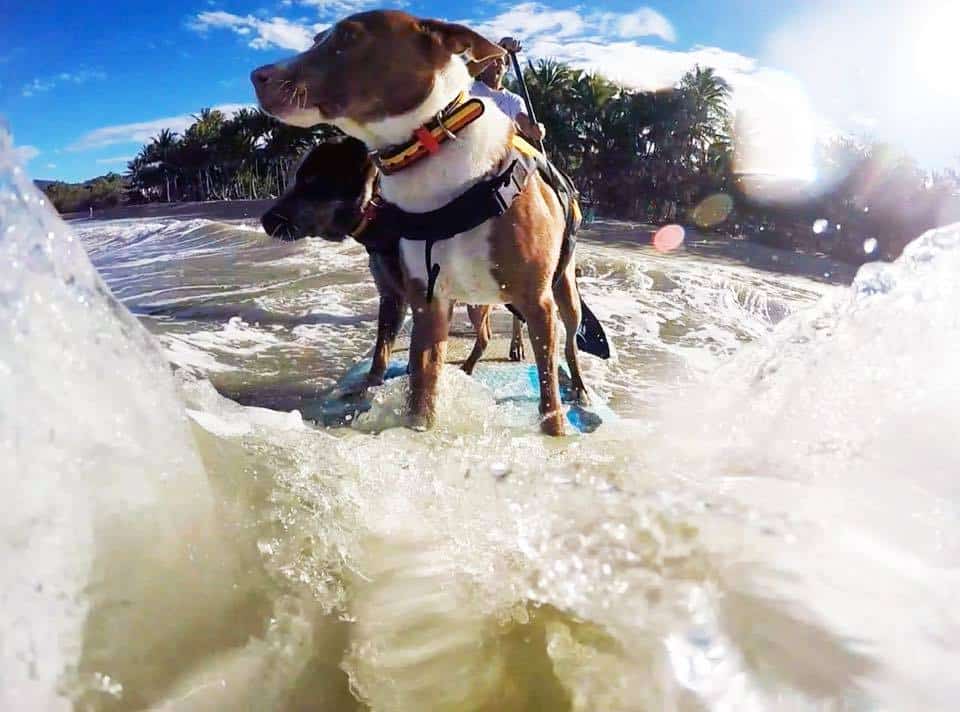 Credit: This Dog's Life