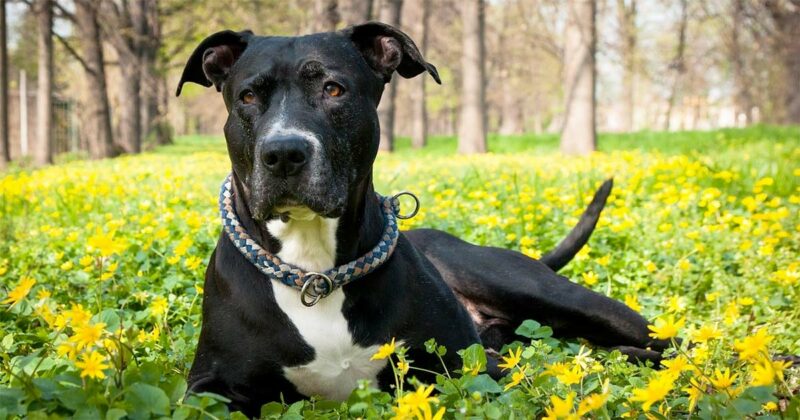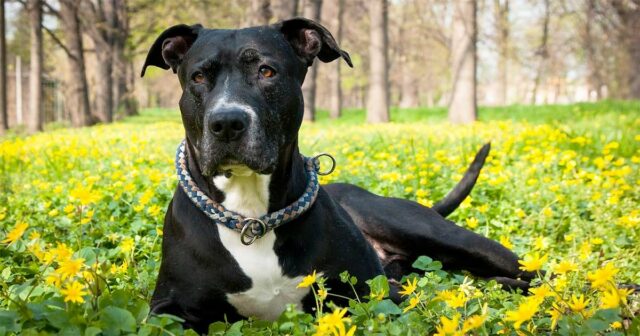 So many dogs are abandoned and left to die in the middle of nowhere. Most of them are sick or have disabilities that their previous owners didn't want to deal with anymore. This is what happened to a puppy named Jack.
When Jack was found, he was alone and was unable to walk. Thankfully, he was rescued and brought to an animal rescue organization called Pits R' Us All Breed Rescue. One of the volunteers for the animal rescue group, Heather Gibson, took one look at Jack and decided she wanted to foster him.
When Heather met Jack, her heart melted. She only needed one look at Jack to know that something was wrong with him. Jack was unsteady on his feet and would fall on the floor whenever he stood up or walked. As soon as Heather realized this, she stayed by his side to comfort him.
Thankfully, Jack was a fighter and would always do his best to stand up and walk. Heather even took Jack to a veterinary clinic to find out what was wrong with him. Eventually, Jack's MRI showed that the vertebrae in his neck was abnormally large. This prevented him from walking.
Heather tried to find out if she would be able to help Jack walk again. Physical therapy sessions didn't really help and he still struggled to walk. Heather was beginning to lose hope but seeing Jack's determination always encouraged her to keep trying.
After six months in Heather's care, Jack was finally able to take his first steps without any help. It was an emotional moment for Heather. Despite his disability, Jack is a happy and healthy dog. He has a big appetite and just loves being around dogs and playing with them.
Eventually, Heather made it official and adopted Jack. She realized that she was already in love with Jack and didn't know what her life would be like without this very special dog. Here's a heartwarming video featuring Jack's story and how he found his forever home.
Video Source GeoBeats Animals via YouTube
Read another dog story that will tug at your heartstrings: Jindo Runs Away With Another Dog And Leaves Her Lover Behind