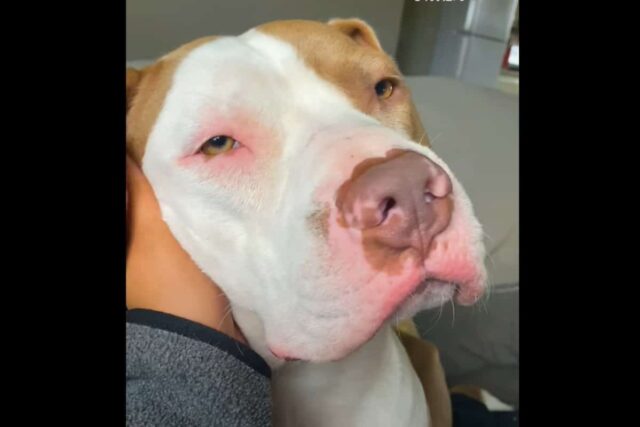 Amanda Prasuhn and her boyfriend, Tanner, visited an animal shelter to look for a dog to foster when they came across an aggressive Pit Bull named Zelus. Amanda recalled that Zelus was nothing but skin and bones when they first saw him.
Amanda shared that Zelus immediately showed his teeth and barked at them aggressively. Amanda said that anyone could tell that Zelus had been struggling to eat the little amount of food given to him and trying his best to survive day by day because of how emaciated he was.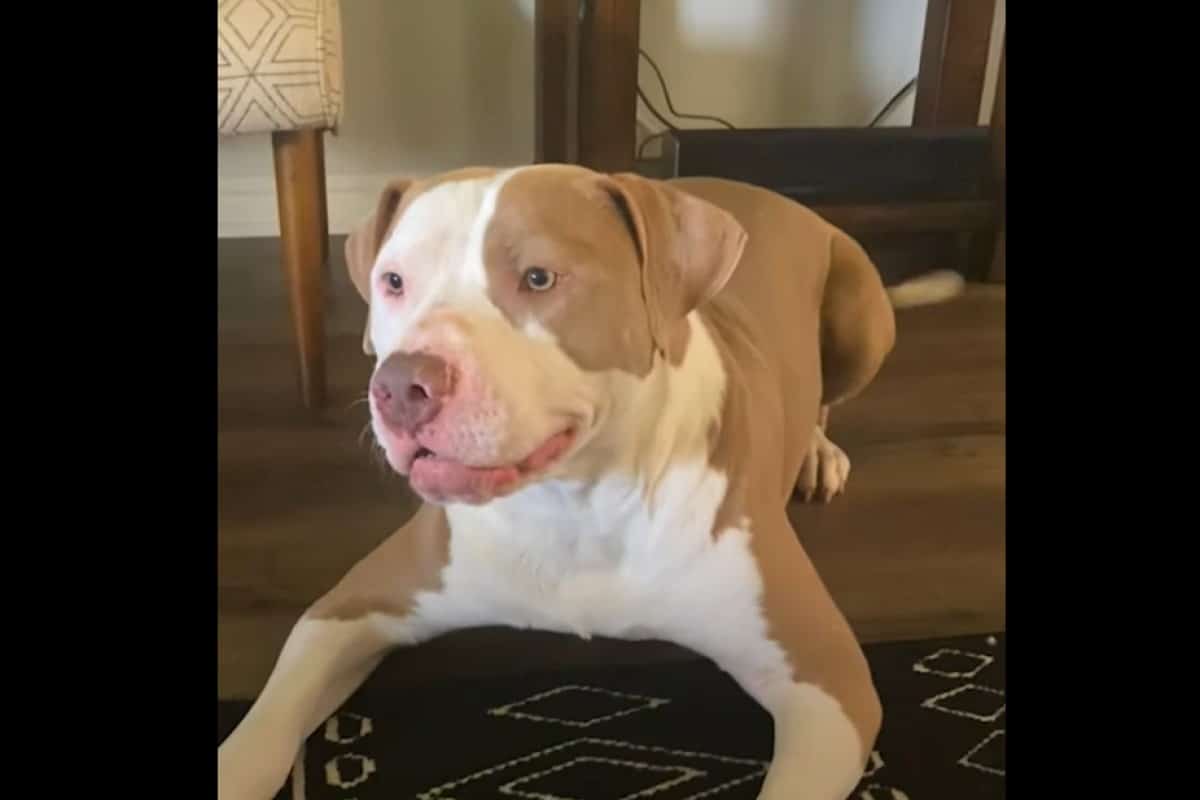 Amanda recalled the shelter workers telling them that Zelus was scheduled to be euthanized on the same day they inquired about the aggressive Pittie. Tanner said that he did not want to let Zelus die, so they decided to pick him up for foster.
Amanda recalled that Zelus looked so happy lying on the warm blanket they placed at the back part of their car. Amanda realized that it must have been Zelus' first time to be on something soft because he looked peaceful and contented with where he was.
Amanda and Tanner bought a sack of food on the way home, and Zelus aggressively guarded it. Tanner said that Zelus was an intimidating-looking dog, but he did not let Zelus know that.
Amanda bathed Zelus on the way home and constantly told the Pittie that he was a good boy. Zelus eventually became calmer with each passing minute.
Amanda admitted that Zelus was their first foster, and it scared them that Zelus might be euthanized if things do not go well. However, Zelus eventually transformed into a happier dog as soon as he realized that someone actually cared about him and would never experience hunger again.
Amanda said that they were not supposed to fail their first foster case, but they did. Amanda and Tanner ended up adopting Zelus for good because they could not imagine their lives without him.
Source: The Dodo via Facebook
Read this story about another amazing adoption experience. Hercules surprised everyone.