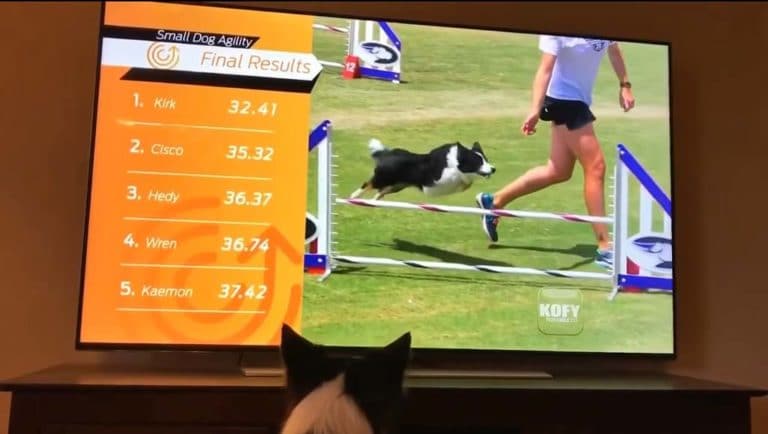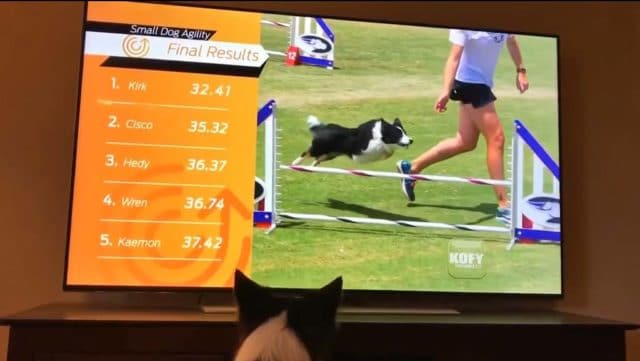 Captain James T Kirk was not only the iconic Starship Enterprise captain he was the namesake inspiration for this lovable Border Collie also named Kirk.
You'll love the enthusiasm Kirk shows as she watches herself win the 2017 Small Dog Agility competition at the Purina Pro Plan Incredible Dog Challenge Western Regionals in Huntington Beach, CA.
Watch her adorably bounce and dash back and forth as she watches herself crush the competition. It really is amazing how aware she is of herself in the video as if she is replaying the event in her mind.
It's no wonder because I'm sure she has practiced this run hundreds if not thousands of times. You can also be pretty sure that she spends a lot of time playing indoor dog games when she isn't outside training.
Kirk's human (and partner in the race), Channan Fosty posted this fun video of the champ reliving the adrenaline infused race in the comfort of her own home.
You'll notice at the end of the video when they do a slow-motion replay of some of the tricks, Kirk is a bit perplexed. Almost as if she is thinking to herself "hey what's this, I was waaaaaay faster than that!"
Enjoy the quick video below of Kirk's championship agility run. Then let us know what you think – adorable right?