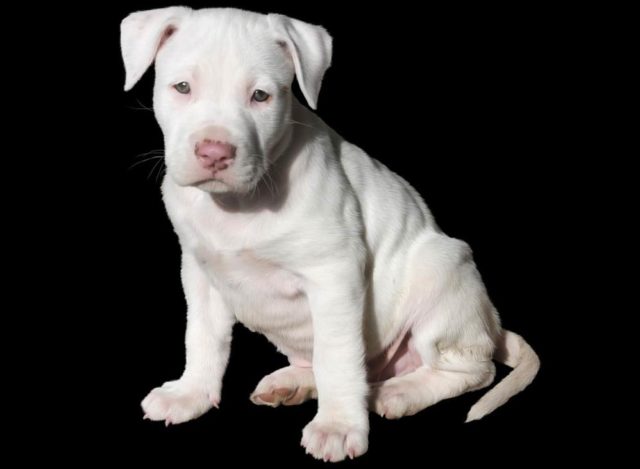 Nicolas was one of eight Pit Bulls his mother gave birth to. They were only a week old when his mother started eating them one by one. She ate three of his siblings, but that was not enough for her. She chewed his paw off and was about to swallow him whole when someone intervened.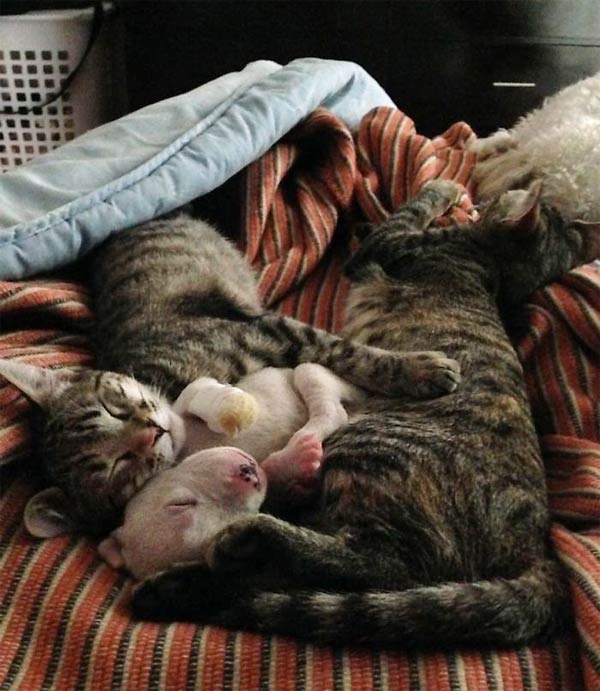 The three-legged puppy
The tiny bundle of fur went on to live his life as a three-legged puppy. He may have survived the incident, but he still needed his mom to live since he was still young. His humans did not want to return him to his mom for fear that he'll be eaten this time. They had to look for a family that was willing to adopt him and help his wounds heal.
A family who owns three cats and five dogs volunteered to adopt Nicolas. They placed him near one of their cats to see if she was willing to tuck him under their wing. When the mother cat saw the three-legged puppy, she knew that he needed a mom. She let him sleep with her two kittens and treated him as if he were her own.
The cat-dog family
The cats were very kind to Nicolas. Within a short time, they managed to form a strong bond. Their human had to sneak in and steal Nicolas away so she can feed him. His bandage also had to be changed now and then so his wounds could heal faster.
The cats also did their part in taking care of their brother. They looked after him and helped him move since he was still learning how to walk with three legs. The dogs in the house also helped Nicolas heal. The three-legged puppy now lives a happy life, thanks to his newfound family.
Credits to Bored Panda