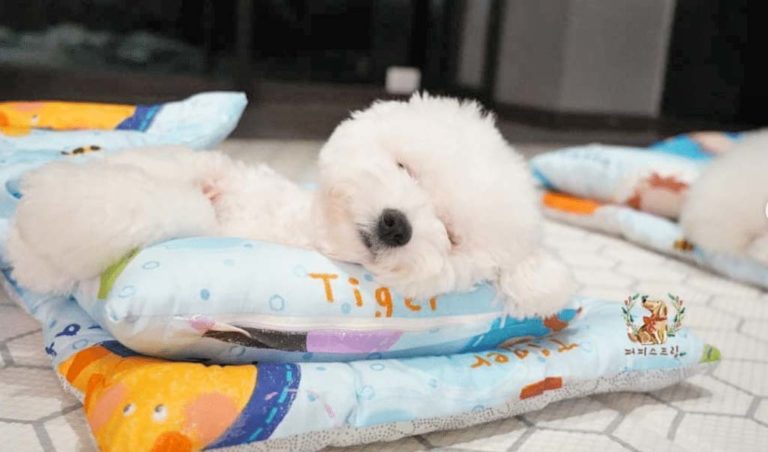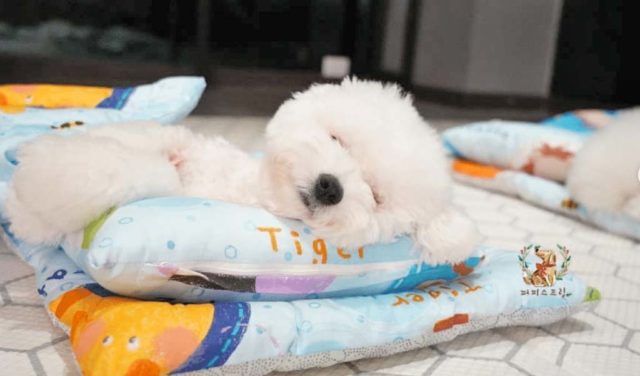 Puppy Spring Dog Kindergarten in Gyeonggi-do, South Korea, is a dog lover's dream. The kindergarten concept is becoming a growing trend among South Koreans who need a place for their dog to stay during the day. In addition to providing doggy daycare, Puppy Spring posts the most adorable photos of their dogs during nap time.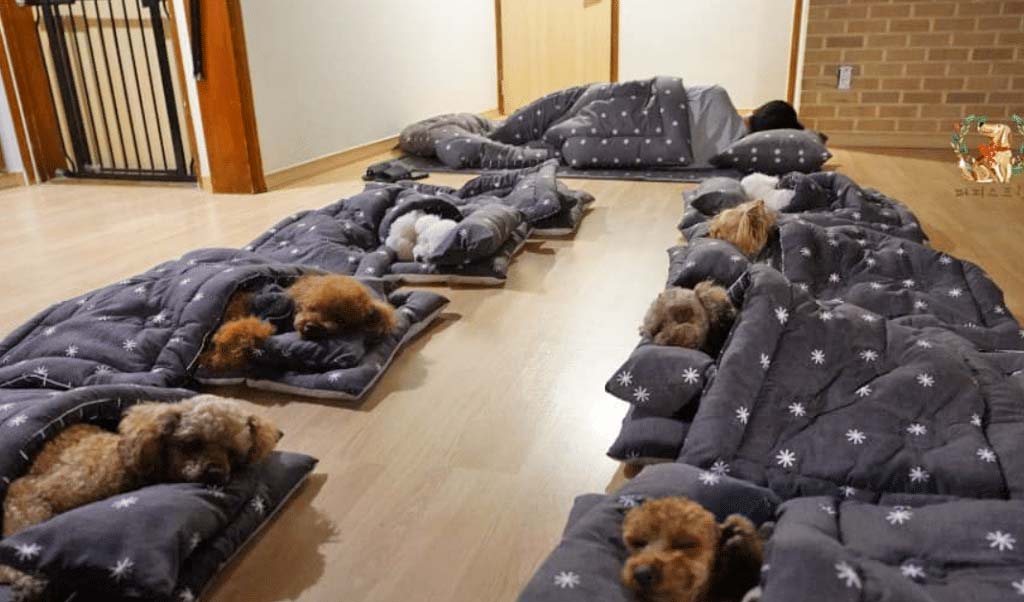 The Instagram photographs of the napping dogs have gone viral. The dogs look incredibly comfortable, all bundled up and sleeping in unison. These are some of the most adorable dog sleeping positions we've seen.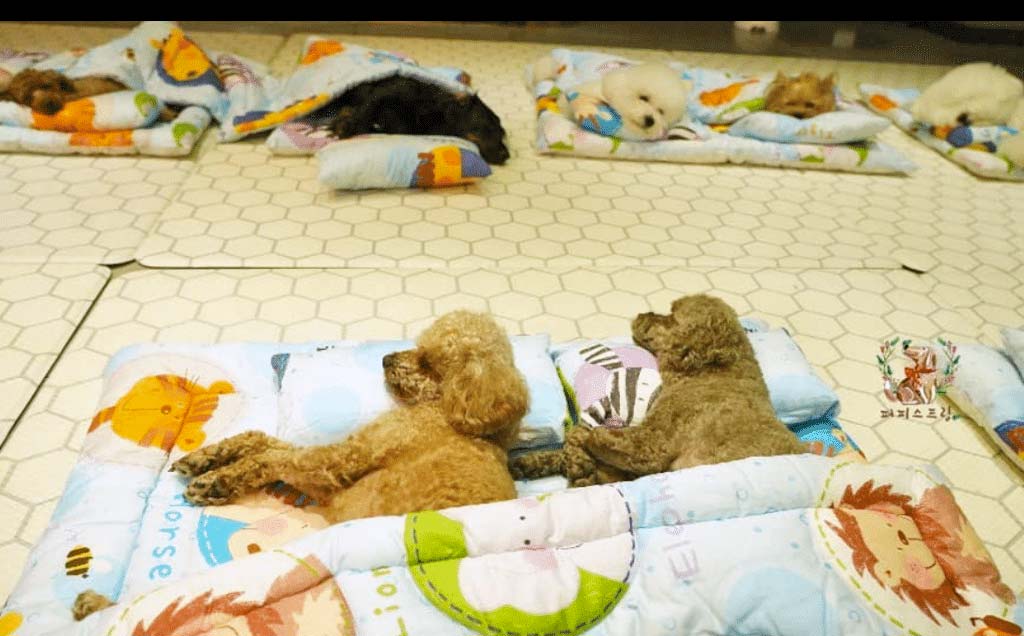 Puppy Spring Kindergarten is a professional program, run by a professional dog behavior specialist. The company aims to create an atmosphere where the dogs feel happy and healthy. It's a specialized environment that is different from other daycares. In addition to Puppy Spring's indoor and outdoor play areas, the kindergarten promotes nap time.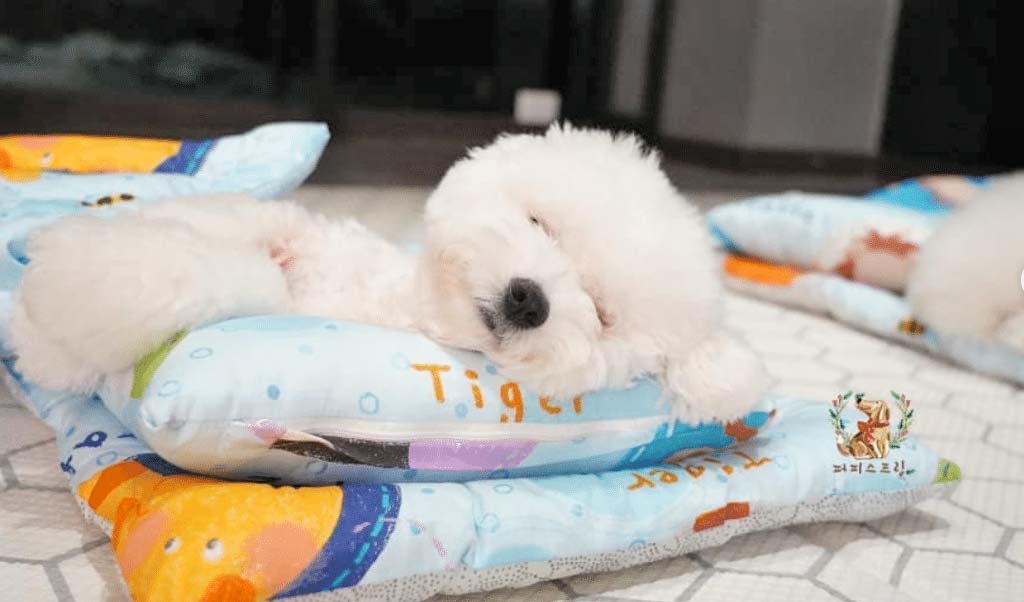 Puppy Spring also offers training programs for the dogs. A group of professionals design training courses based on the dog's personality traits and needs. Puppies are taught to be more obedient and to socialize. The kindergarten has gained popularity among South Korea's working population. It's a great place where dogs can play and learn all day while their owners are at work.
Napping at Puppy Spring has become a favorite part of the daycare. The puppies relax on comfortable blankets and pillows while listening to soft music that plays in the background. Owners love seeing their dogs on Instagram and feel it is very considerate of the company to post them.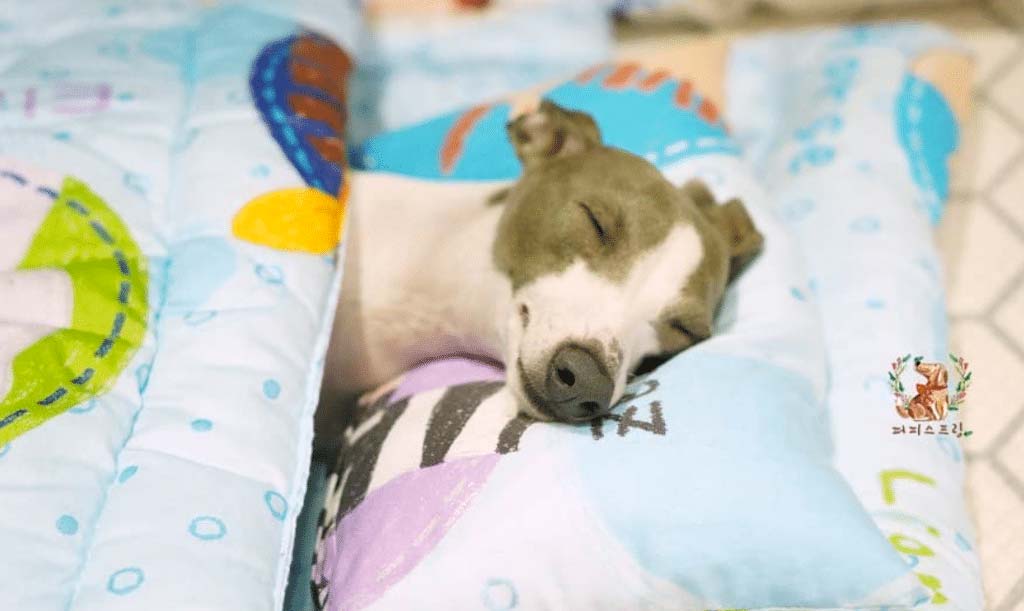 Puppy Spring can accommodate 30 dogs per day. Children are also allowed to come and relax at the facility. Dogs and children can interact, and both can enjoy nap time. The puppies have a set nap time, which is from 2 p.m. to 3:30 p.m.
But the photographs of the adorable puppies sleeping is what everyone is talking about right now. With over 31k followers on Instagram, Puppy Spring is a popular account. People are amazed at how the daycare gets the dogs to all lie down so obediently.
Credits: Puppy Spring Instagram
On a more serious note read about a caring vet that helped a deformed dog get a second chance at a happy life.