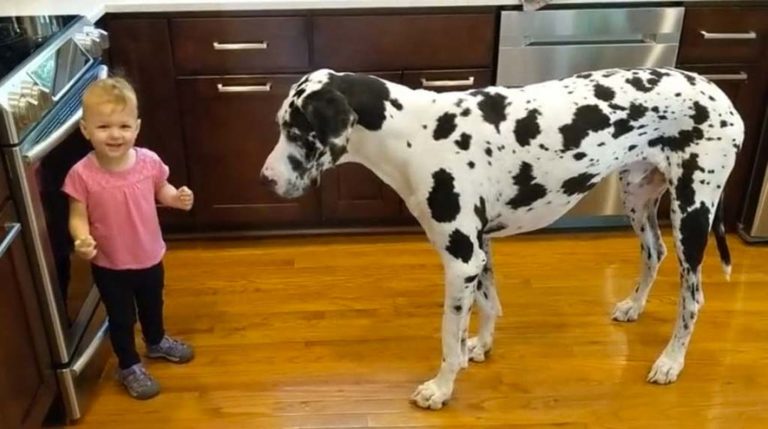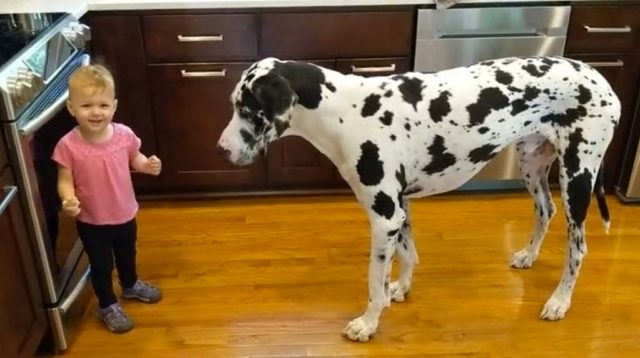 A child's laughter is just sheer music to anyone's ears. Unfortunately, this sweet music often fades as we grow older. When we are children, everything amazes us, and the world around us is wonderful. But as we grew older, we sometimes forget to laugh.
It's nice to see these kinds of videos as they remind us that life can still be good no matter what challenges we face.
What's better than a video of a child laughing? One with a happy dog in it!
The viral video below has both of these elements, so it's got everything a video needs to make our day.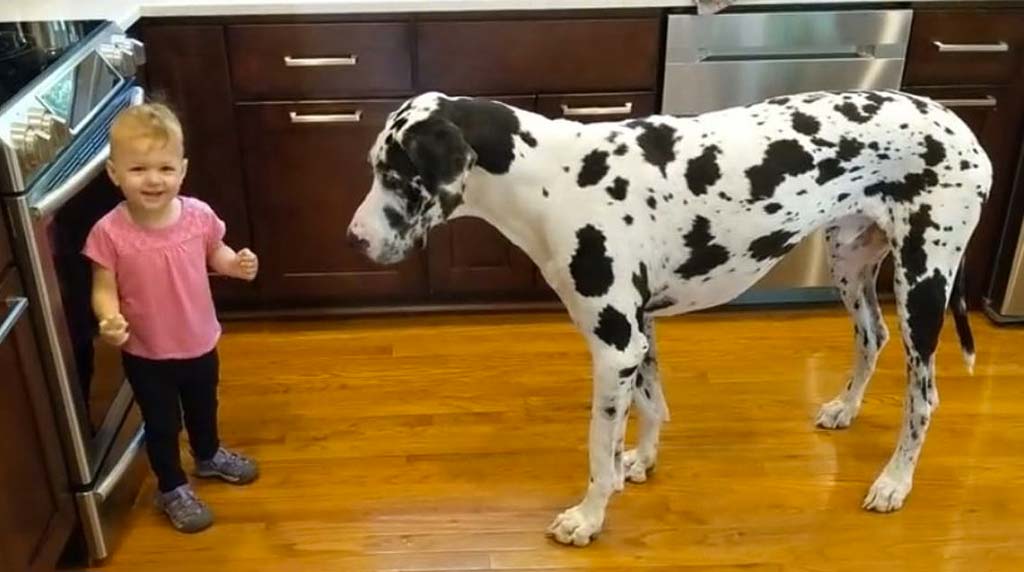 This little girl has seen her parents give commands to their Great Dane, and she wants to take part as well. They set it up in the kitchen, and the girl's mom was recording everything. The little girl was clutching a doggie treat, and we all know that this is enough for any dog to oblige.
It is pretty evident as the girl shakes her hand around in excitement, their doggo is fixated on the dog treat. If that dog could talk, he would probably say, "Hurry up and tell me what I need to do to get that treat little hooman." But this gentle giant must've been too focused on the treat as he failed to hear the girl's command at first.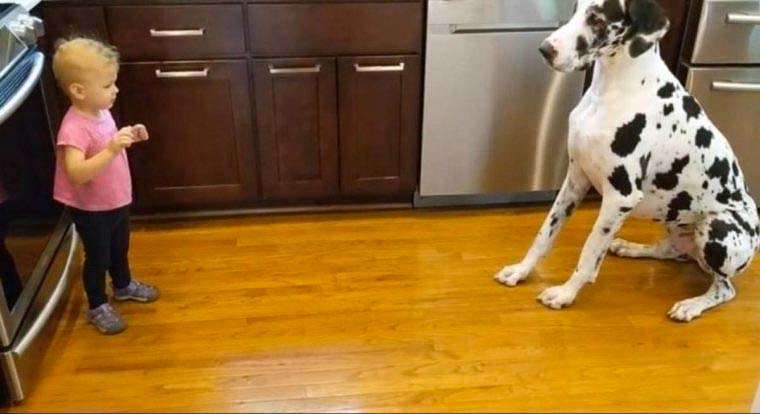 The little girl was already asking him to sit. He wasn't able to comply right away as he probably did not understand the command that was drowned out by his little human's adorable laughter. Then the girl asked him to sit again. This time it was loud and clear.
The Great Dane understood and sat down. As a reward for his obedience, the toddler let go of the doggie treat, which the pup was more than happy to devour right away. The little girl then asked her mom for another doggie treat. She probably wanted to do more training with the pup. Maybe next time, sweetie.
Credits: Rumble Viral
Watch more adorable dogs at this kindergarten for dogs!