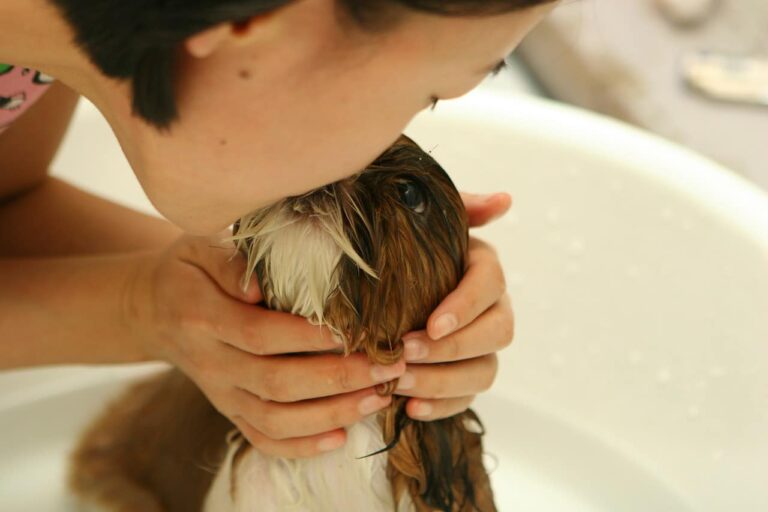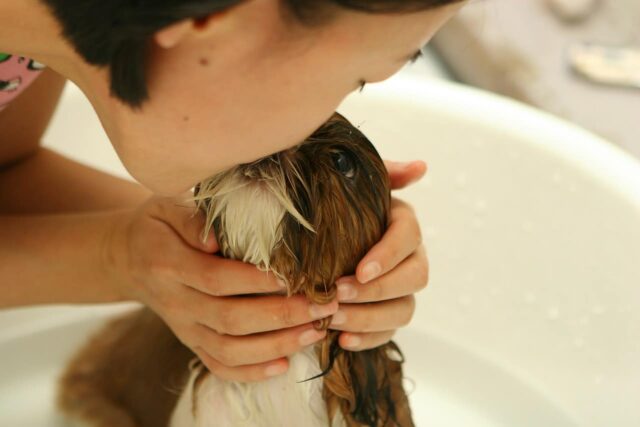 Meet Myla, a six-year-old golden retriever who loves to chill in the water. Whether it be a lake or a pool, as long as it's a body of water, this adorable pup would enjoy it. But chilling and relaxing is not the only thing Myla does.
According to John, Myla's dad, getting to swim around the pool is not necessarily what attracts Myla to the water. The cooling effect she gets while sitting in the pool is what makes her stay in the water, and then when she's done, she'll station herself nearby and continue with her relaxation. She sure is a laid-back kind of pup.
Myla always knows when her family is going out for a swim. Jacob relates that whenever Myla sees them in their bathing suits or reaching out for their beach towels, Myla would grab her tennis ball and run towards the door. No matter what day it is, Myla is always ready for a plunge.
While in the pool, Jacob would usually play fetch with Myla, he would throw her ball and watch her swim around the pool to retrieve it. Jacob said that playing fetch is basically all the swimming she does. But when playtime is over, Myla heads onto her favorite spot.
She would swim back to the steps of the pool and happily sit there with her tennis ball. Whenever she does this, Myla feels very relaxed and would often drift off to dreamland. This is one of the most unusual dog sleeping positions we've seen. To Jacob and his family, seeing Myla fall asleep in the pool is very amusing. So Jacob decided to post a video of Myla falling asleep in the pool on Twitter.
In Jacob's caption for his post, he wrote how he and his family would catch Myla falling asleep in the water almost every day. Those who saw his post were very much amused by Myla, that the post was liked over 30,000 times! Myla has no idea of her sudden internet fame, but she probably wouldn't care to know because she is too busy sleeping.
Myla falls asleep in the pool with the tennis ball in her mouth almost everyday. She catches herself rocking to her right here, but the best is when her nose hits the water as she falls asleep.🤣 Dogs, bruh.@TheGoldenRatio4 @GoldretrieverUS @RexChapman @dog_rates @dog_feelings pic.twitter.com/NAxzTbGnws

— John Sabol (@John_Sabol) June 30, 2020
Credits to John Sabol
You've heard about Snoopy of course, but have you seen Snoop the Dog? He finally got his forever home – read more.