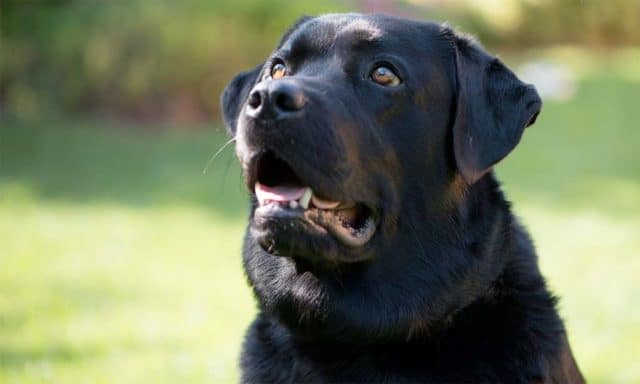 Long commutes and tiring days at work can sometimes take their toll. The monotonous task of our daily routine can often get to us. But, let's take a look at what Eclipse, an adorable and intelligent dog, has to deal with every day.
Eclipse is a 2-year old black Lab owned by Jeff Young. The two had been going to the park together for ages. One day, while Jeff wasn't paying much attention, the dog jumped on the bus and took off without him.
Young rode the next bus to follow Eclipse. Jeff was not surprised to see his smart dog get off at the right stop!
Since then, Eclipse has been taking the bus all by herself to the same destination: the dog park! We can only imagine what the driver or co-passengers must have thought the moment they saw the dog hopping on the bus alone.
She would be seen mingling with fellow commuters and acting as an ordinary passenger on the bus. She would trot on the bus, try to find an open seat, and make herself comfortable.
She likes the window seat for some reason, probably because it allows her to look outside and check out the view or maybe because it helps her predict when her stop's coming up.
Jeff said that he is not worried about his dog commuting by herself to the park because Eclipse has always been a people person and loves to interact with the other commuters.
A local DJ even took a selfie with Eclipse because he couldn't believe what he was seeing! From the video, it seems the passengers don't mind having him on the bus at all.
The question is, does Eclipse need to pay the fare when she rides the bus?
See more of Eclipse in the video below.
Source: Associated Press via Youtube
Do you have a dog that really does not like cats? Watch this dogs reaction to a black cat he sees on the TV!