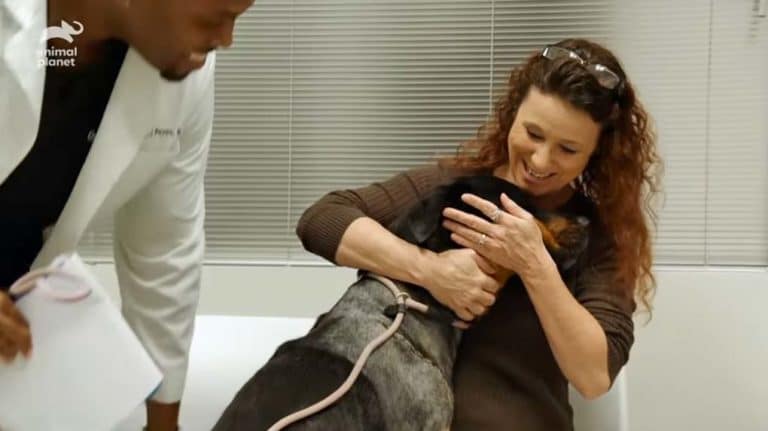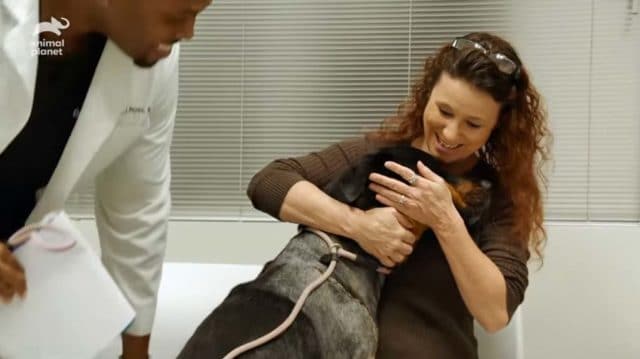 Dr. Ross met up with a woman in his clinic about a dog's limp. When Dr. Ross met Joanna and her dog, Hoppy, he noticed that Hoppy's leg was deformed.
Joanna shared with Dr. Ross how she rescued Hoppy from a shelter. The dog was about to be put down because of his deformity. Dr. Ross was pleased to meet a woman who was willing to adopt a dog with a deformity. These types of dogs are often overlooked.
After knowing her story, Dr. Ross informed Joanna that he would have to do an x-ray on Hoppy's leg. A congenital deformity might be the cause of his condition.
This could also be caused by trauma, and that's what Dr. Ross suspected. This is because shelter dogs are often abandoned and abused. A car accident can also cause it. There are quite a few possibilities.
When the x-ray was done, Dr. Ross conclusively saw that Hoppy's condition was congenital. It is degenerative where it worsens as the dog gets older. In Hoppy's case, the bone is becoming more brittle as each day passes.
The only way to save Hoppy from pain and prevent further complications is to amputate the leg. Joanna trusted the doctor enough to let him do it. She knows it's better to have it done while Hoppy is young enough to cope with having three legs.
Dr. Ross went ahead with the surgery, and everything went smoothly. The operation was two hours long, but Hoppy was such a trouper, and he has recovered well.
Now, his family would not have to worry about him and his legs. They know that he is not in pain anymore. Once the stitches come off, he can go back to doing whatever he likes doing, like playing and running around.
Source Animal Planet via YouTube
If you love heartwarming tales of doctor's saving a dog's life this next story will have you in tears of joy. This vet restarts an old dog's heart to give him a little more time with his loving family.