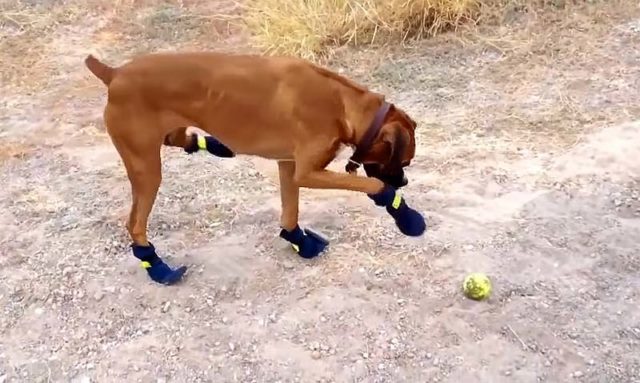 You've seen them, heck you may even have some – dog shoes!
They are actually very useful for dogs in certain weather conditions, but dogs sure look funny getting used to them.
These 11 dogs get to test out a new pair of booties while their owners laugh (with them not at them of course).
If only we could listen to the dogs' inner dialog when they experience their new shoes for the first time. I imagine there may be some confusion, maybe a few censored expletives and possibly a bit of revenge planning toward their owners.
Just for fun why don't we ask each dog in the video to explain just what they were thinking as they tried on their new shoes.
First watch the video below. Then you can read the interviews on the next page for some extra laughs.
Click on through to the next page
to hear what these dogs were thinking…