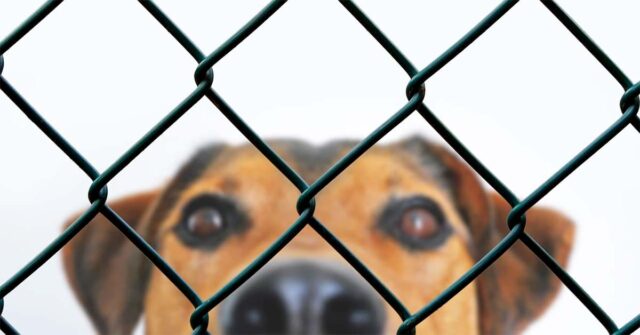 Erin Joyce never knew that three small holes on a fence would mean a lot to her two dogs, Billie and Seymour. These dogs make spying on their mom a full-time job.
Recently, Billie, a mix of Australian kelpie and dingo, discovered a hole on their wood fence setting apart the driveway and the yard. Because of Billie's curiosity, she became obsessed with it. Joyce's partner, Dean, noticed Billie's daily grind and tried to help her out.
According to Joyce, there was a little hole on the fence that Billie would stick her nose out to get a sniff of her each time she goes to and come home from work. Therefore, Dean made it so Billie could see her mom come and go. To their surprise, Billie and Seymour liked it very much.
Seymour, who is Billie's six-month-old younger brother, is fond of playing peekaboo with his parents. Seymour is the life of the party. He is someone who would always want to get involved in everything that everyone is doing.
The two dogs could enjoy having an exceptional place where they can watch the neighborhood with the safety of the fence. Joyce also loves it when she has a little furry snout that would greet her when she comes home from work.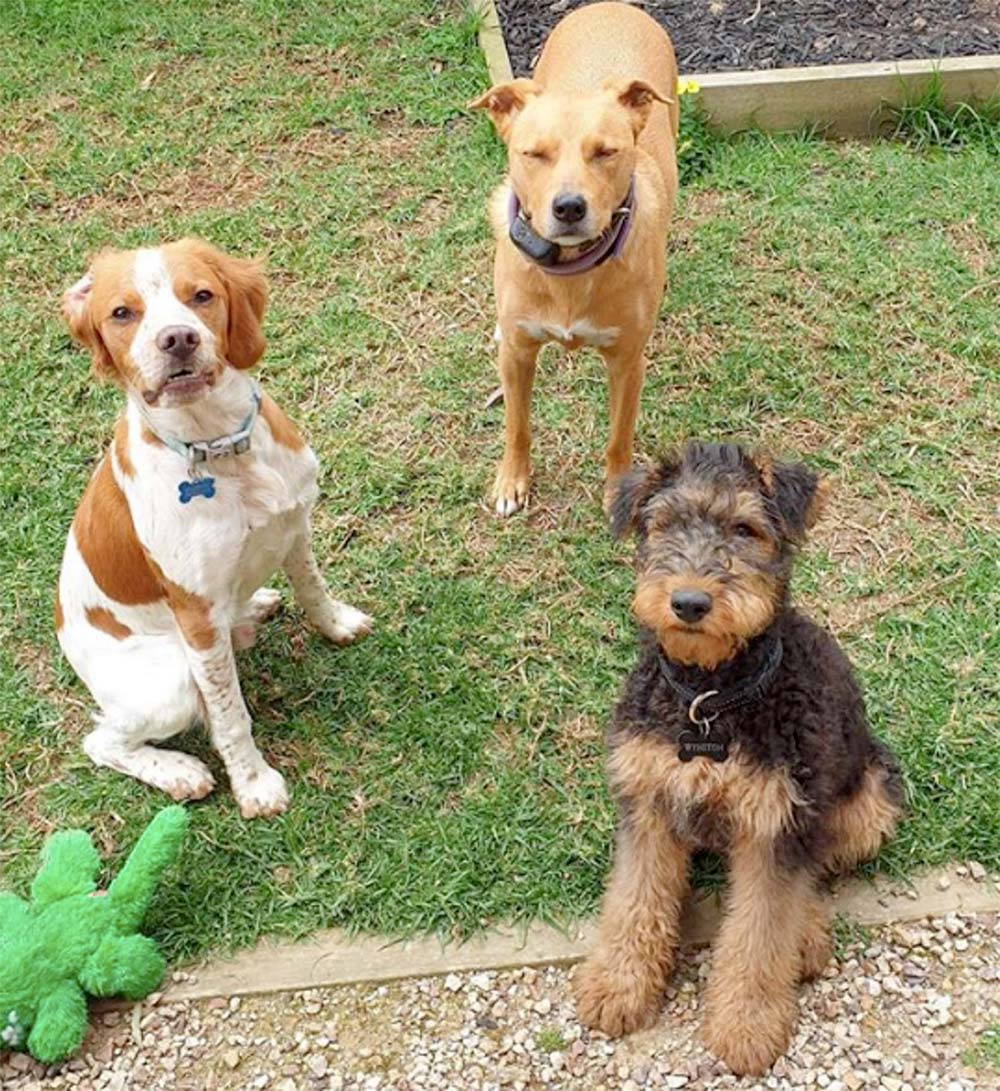 The holes on the fence became slightly bigger when Joyce's nearby neighbors adopted an Airedale Terrier named Wynston. Instantly, Wynston and Seymour became best friends. Hence, Dean and Joyce decided to install a gate in the fence so that the dogs can go in the courtyard for playdates. And the pups don't like it if the gate is closed.
According to Joyce, they open the gate every day so the dogs can play the whole afternoon until they get home from work. Both Joyce and Dean know it's good for their dogs' socialization, especially when they couldn't go out yet and meet other dogs at the park due to lockdown.
Billie stands as the surrogate mom to Seymour and Wynston. She would watch the two play and give them a time-out when things go wrong between them.
Billie and Seymour would always love to keep an eye on their mom, Joyce also values her dogs' daily grind, spying her every time she goes to and comes home from work. She said her pups are her best friends. Joyce also added that she doesn't know what to do without the happy faces of Billie and Seymour greeting her when she gets home.
Source Instagram via butter_wouldntmelt
If you love cute dog stories how about this amazing one: A man welcomes three hundred dogs into his home to save them from a hurricane.