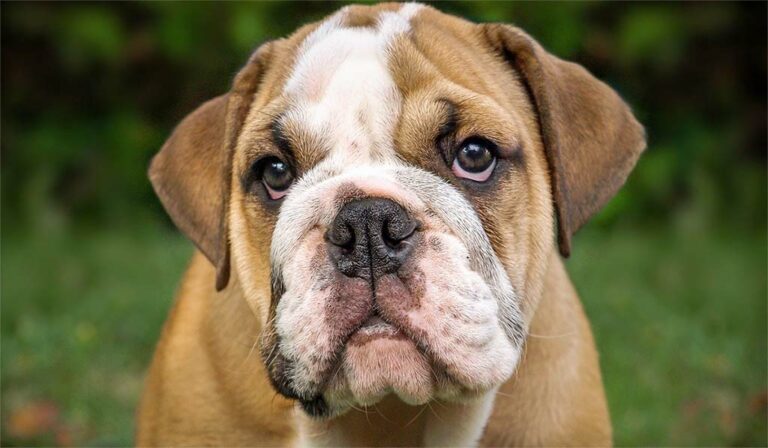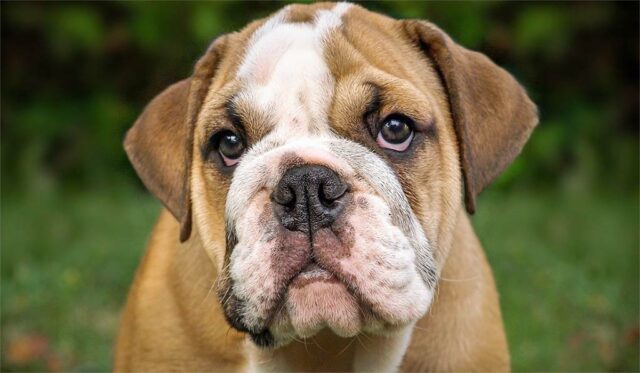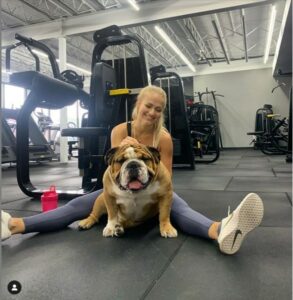 The digital age made it possible for various social media platforms to emerge. And while a lot of them can be toxic and have downsides, it does bring a certain amount of happiness when you encounter content containing puppies, kittens, or any other animal, for that matter.
We came across an account called @gus_n_moo, where a dog named Gus is front and center in terms of cuteness!
This adorable four-legged creature belongs to a gym owner who has branches in Kansas and Missouri. And in his social media account, followers are treated to a day in the canine's life where he enjoys doing intense physical workouts at the gym with his fur-mom. You can see them doing fun activities together such as leg presses, hitting up speaker volumes as they listen to pumped-up tunes before a workout, relaxing in the sauna, and sunbathing–on the treadmill, no less!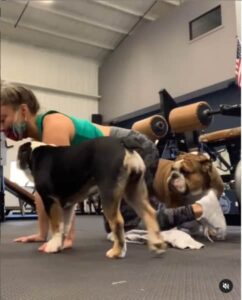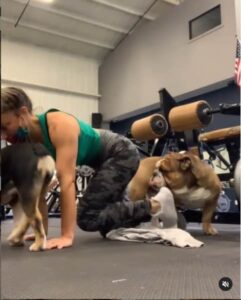 His owner Alexis Karstetter adopted him when he was only six weeks old. Since then, Gus has been a gym rat. And now, aged three, Karstetter said that he is officially a proud member of their gym family.
According to Karstetter, their gym is frequented by athletes and other competitive individuals, but they always make sure that their environment is approachable for everyone who visits. This is where Gus comes in. The fur-mom and gym enthusiast said that having him around is a great way to break the ice for their clients intimidated by fitness. Aside from that, Gus brings encouragement and bright energy to everyone at the gym.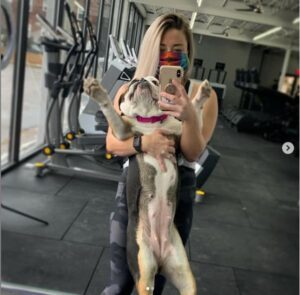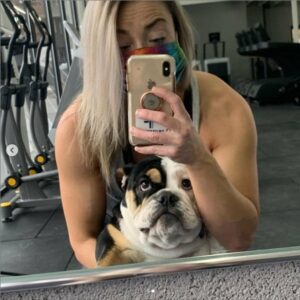 The inspiration for his Instagram account came after she saw him doing hilarious antics inside the gym. At first, it was really just a fun way for her to document his natural goofiness–and she wasn't expecting that the account would go viral. Currently, over 59,000 fans are following the account so they can see what the little buff pup is up to.
Aside from this, his fans also gave a warm welcome to his little sister named Moo last July.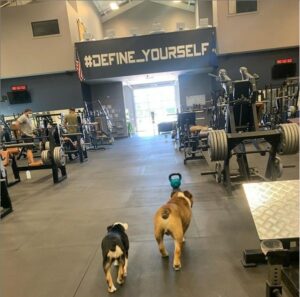 Don't be fooled by what you see on the surface, though. Because other than being an excellent workout buddy, Gus is also an emotional support animal. His pastimes include sitting at the gym's front desk to greet all of their clients–that is, if he isn't sleeping on their self-propelled treadmills. And regardless if he gets in his workout for that day or not, his gym friends make sure to feed him with his favorite snack: tons of peanut butter!
Source: Gus & Moo / Instagram
Keep Reading: Adorable German Shepherd Growls In Disbelief Whenever Mom Blocks His Sweet Kisses