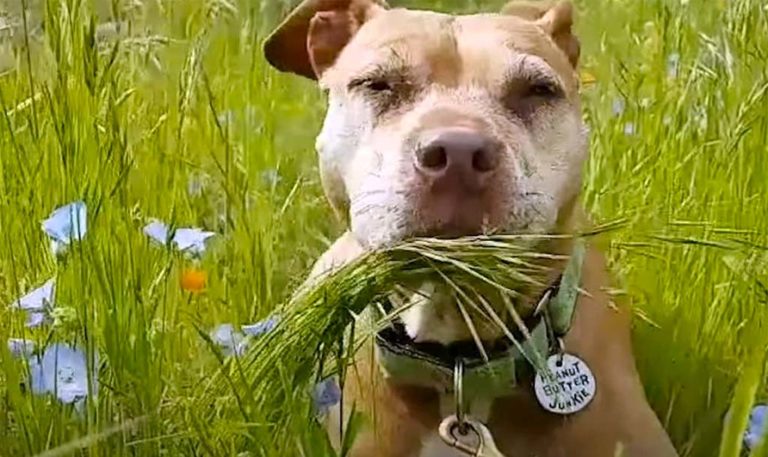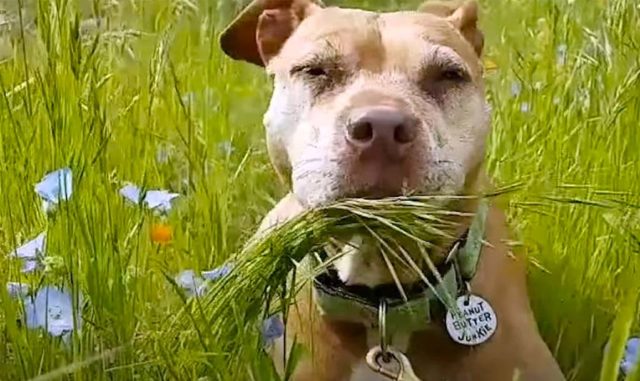 Ginger, the Pit Bull, was one of the 47 dogs rescued from Michael Vick's infamous dog fighting ring. Ginger was deeply traumatized with her previous life in the endless brawl with her fellow dogs that she refused to be touched by anyone.
Sadly, canines rescued from dog fighting rings do not always get adopted because of the stigma that animals who came from such places are aggressive. Dogs that are not given a chance to show potential adopters how lovable they could be are euthanized.
When the media learned that Michael Vick was involved in dog fighting activities it was all over the news. Several rescue groups wanted to give these dogs a chance of a new life because they deserved to be saved.
Ginger was terrified of human contact, which is typical for all dogs involved in fighting activities. The shelter introduced Ginger to her foster mom, Stacy Dubuc. Ginger came home with her in November of 2007.
Thanks to counter-conditioning and desensitization training Stacy slowly introduced Ginger into the real world and helped her realize how beautiful life could be. Ginger struggled a lot at first because she has never experienced any kindness from humans, but it all changed as time passed.
Stacy made sure that Ginger would adapt to her new home, and she eventually enjoyed eating food. Stacy showered Ginger with treats and peanut butter every time the dog showed improvement in her social skills.
Stacy decided to adopt Ginger after eight months under her care. Stacy shared that she moved in with her friend, who owned a dog.
Stay was concerned because she did not know how Ginger would react toward another dog, but Ginger actually loved being with dogs. Ginger learned many things from the pups she hung out with, such as how to play, eat, and just be like a regular dog.
Source: Pittie Nation via Facebook
Ginger's story had such a happy ending. If you are in the mood for even more warm fuzzy's watch this little girl try to teach her great big Great Dane to sit – her giggles are very contagious.