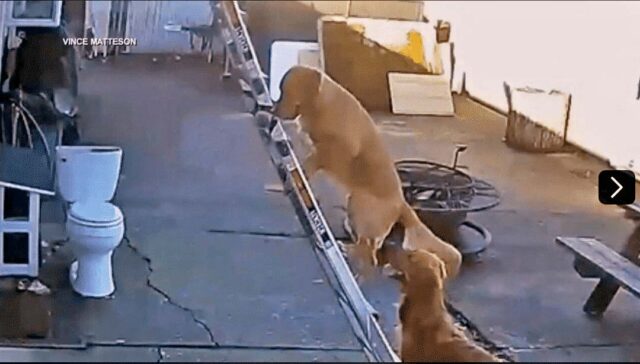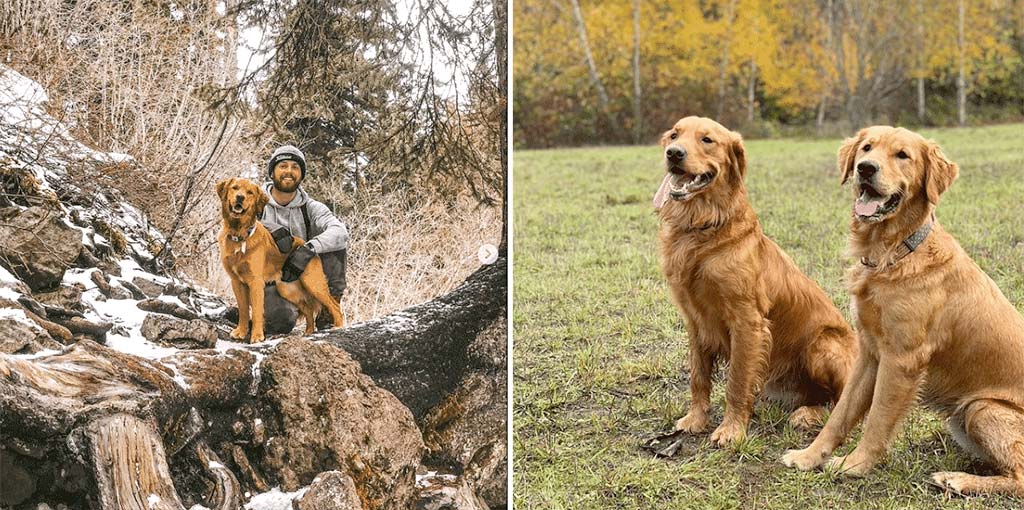 Dogs are not just loyal and lovable companions. They are often reliable animals who would gladly take on human responsibilities, too!
Just like this golden retriever named Ace from Portland, Oregon who was willing to lend a hand—well paw—to his owner who was taking down his Christmas lights. And he didn't let anything get in his way!
Vince Matteson was taking down the last of the holiday remnants in his home one day when his two Golden Retrievers followed him on the roof, taking him by surprise. He turns around to find Ace was able to climb the entire ladder all by himself, ultimately landing on the roof.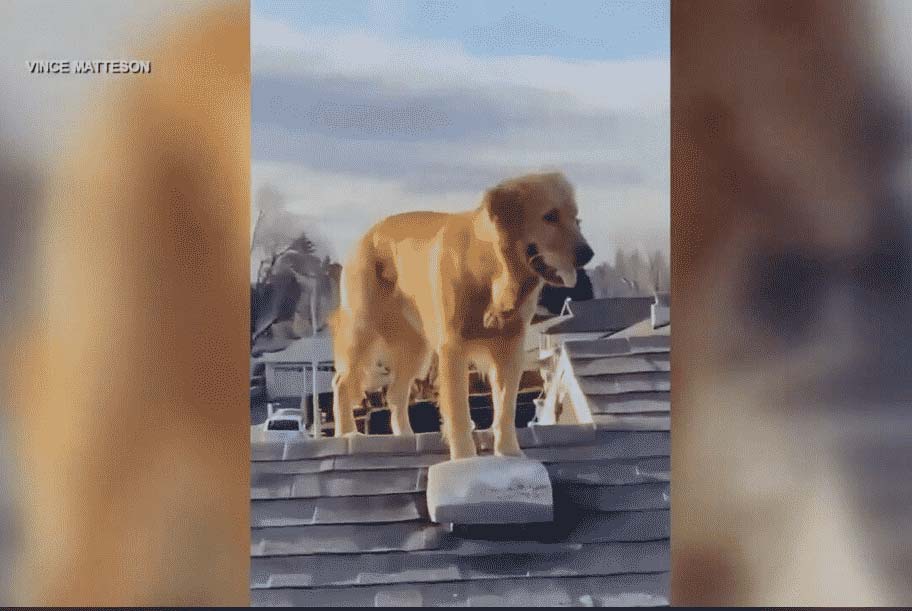 The dog dad caught the funny scene on video, where Ace can be seen walking calmly on the roof and looking utterly nonchalant about the fact that he's already so high off the ground.
Matteson was surprised but curious about how it happened, so he proceeded to check his surveillance cameras to investigate how it came about.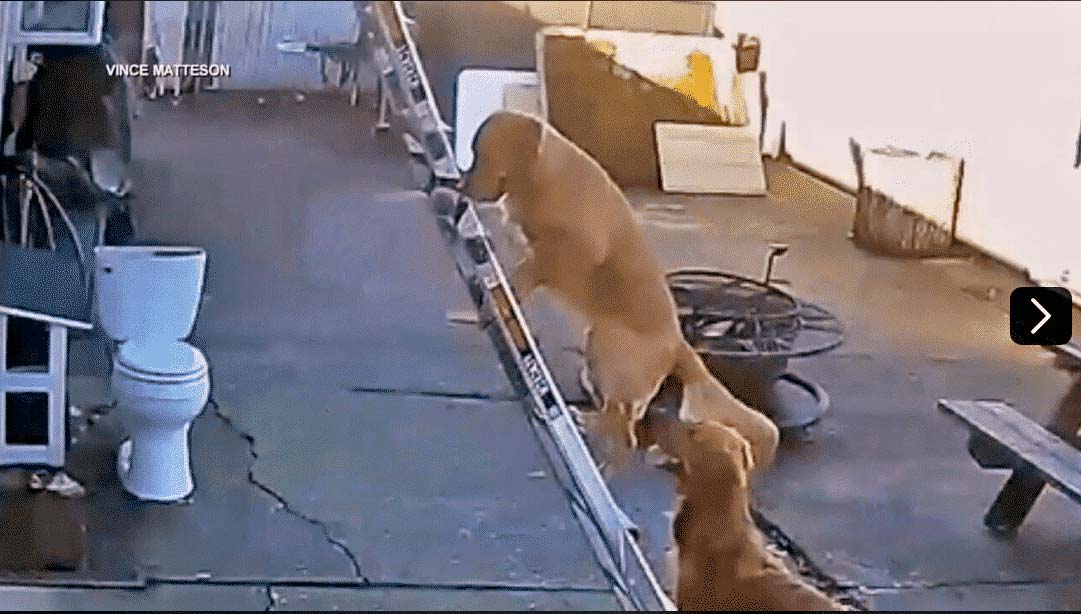 In the clip, the adorable fur-ball can be seen making his way confidently up the ladder step by step, as his doggy brother Bo is on the ground, standing guard. But despite the ease he displayed while climbing, it was Ace's first time to climb up a ladder. Now that's an athletic and agile doggo, don't you think?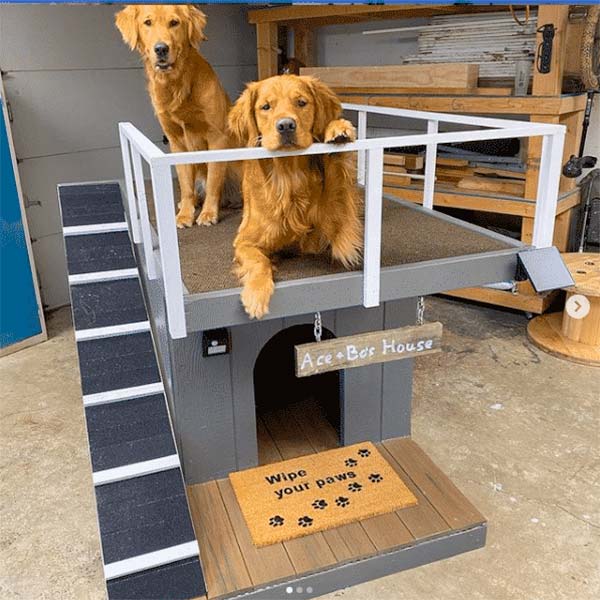 And even though Ace could climb without any help, he did need some help to get back down, so Matteson had to carry his big baby down safely back on the ground.
He announced this on his social media for everyone asking how the dog managed to get off the roof, showing their followers a clip of the descent.
Matteson has set up an Instagram account for his lovable Golden Retrievers called @aceandboadventures. He documents their daily life for everyone to provide everyone a much-needed dose of good doggy vibes.
Source: Ace and Bo's House / Instagram