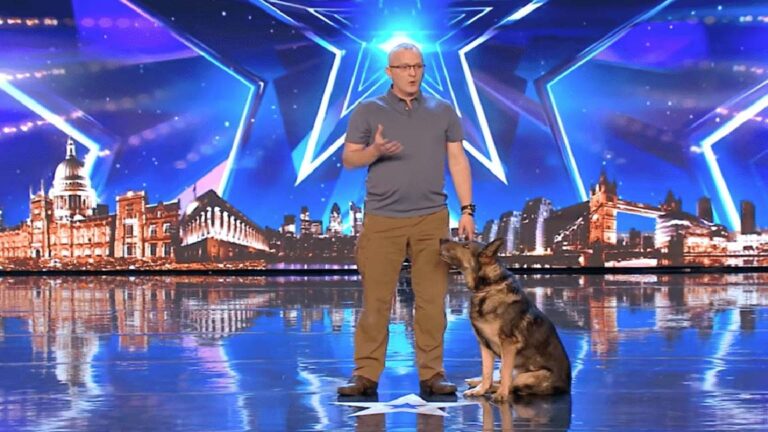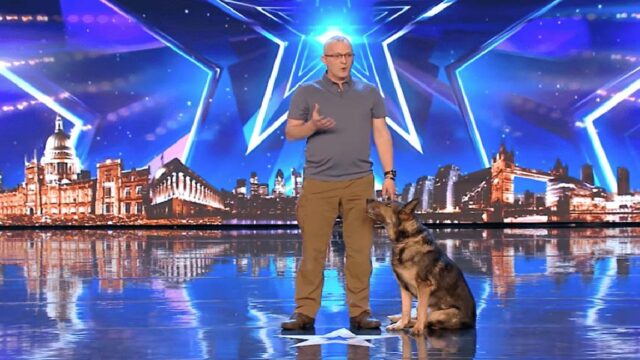 A police dog and his partner auditioned at Britain's Got Talent and prepared a magic act for the show. Policeman Dave Wardell said that he and his German Shepherd Finn had been best friends ever since he got him as a pup.
They had different experiences together that made their bond deeper and shared a story that touched the judges and the audience.
Back when the two of them were on duty, Dave's life was in danger when a robbery suspect tried to stab him with a 10-inch knife. Finn risked his life to protect Dave and jumped to take the stab for him, and the suspect hit him in the chest and head. The vets didn't expect him to survive, and it broke Dave's heart when he saw his best friend on the verge of death.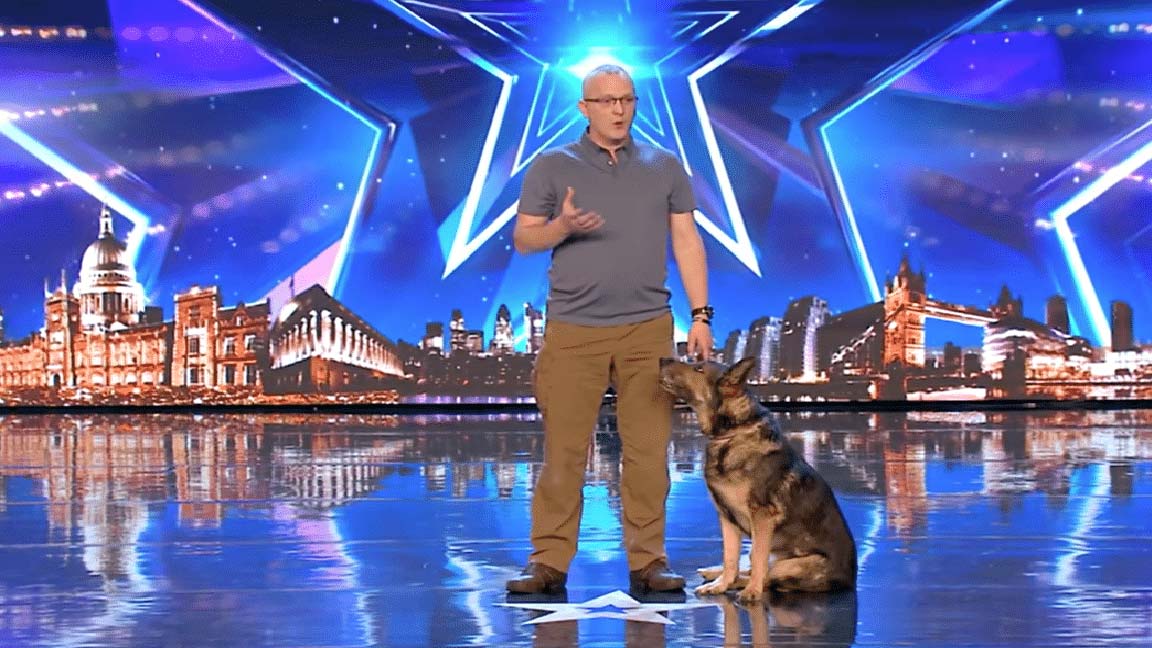 Thanks to the efforts of the vets, Finn's surgery was a success, and Dave got his best friend back and helped him recover. Then both of them tried their luck and auditioned at one of the most famous talents shows in the world. They prepared a magical act that left the judges and the audience dumbfounded.
In their audition, Dave called on one of the judges to think of an object and write it on a piece of paper. The judge then wrote the word "Table" and was asked to show it to Finn while Dave turned around and covered his eyes.
The judge then returned to his seat after, and Dave asked the doggo to whisper it in his ear, then guessed what it was and got it right.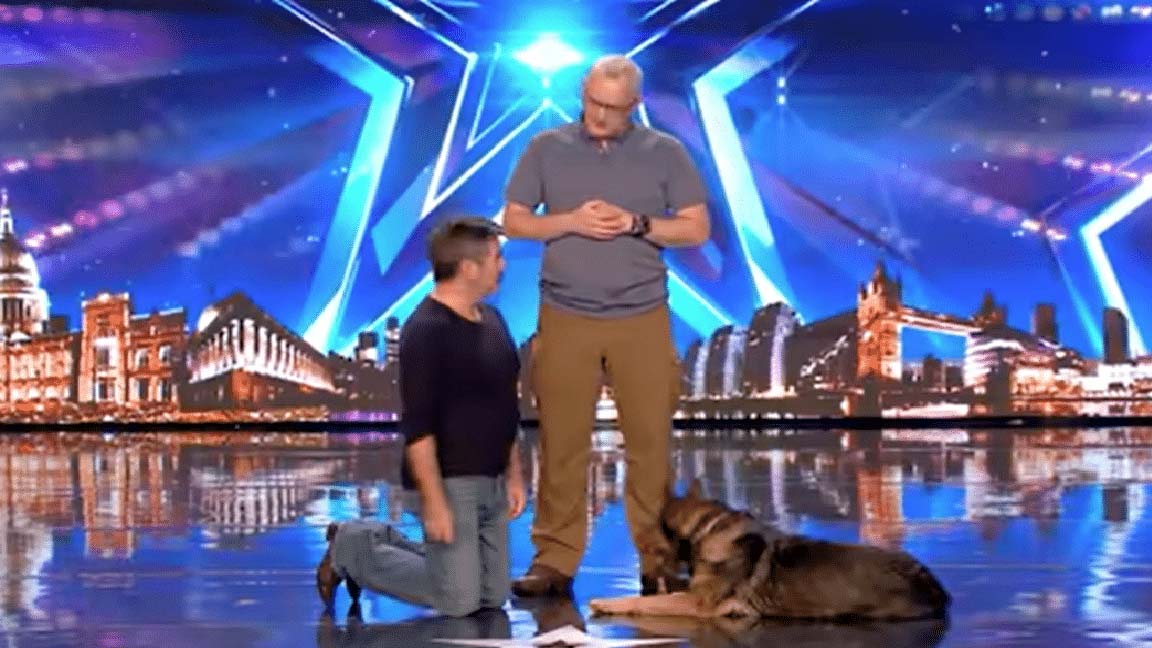 For his next trick, Dave called on another judge to join them on stage and asked him to kneel in front of Finn and look into his eyes. He then gave the judge a notebook with words describing Finn written on each page. After having a look at the notebook, Dave asked the judge to pick one that would suit Finn the most.
Then the judge was asked to tell the audience what he thought best described Finn, and he said that it was the word "Heroic." Dave then revealed that before they went to the audition, the doggo's collar already had an adjective engraved on its tag.
He told everyone to look at the collar, and when they were all amazed when they saw the word "Heroic" written on it. Watch Dave and Finn in action in the video below.
Credits: Britain's Got Talent
Read this heartwarming story about a toothless dog that helps dental patients keep calm during their appointments.