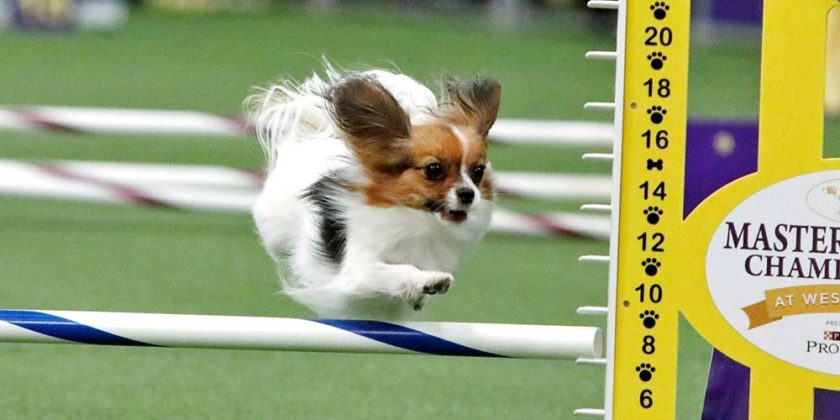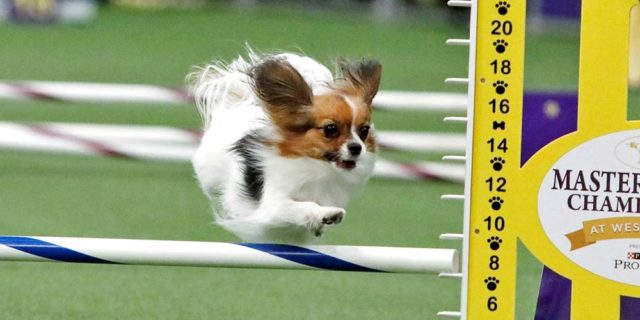 Papillon are very smart little dogs, many say the smartest small breed dog around. But did you know they are really, really fast!?
Gabby the Pappy shows us just how fast in this amazing agility run at the Westminster Kennel Club Dog Show Masters Agility Championship. (phew, that was a mouthful)
With a blazing time of 39.31 (the only small dog to break the 40 second barrier that day) she wins the 8" division title. But that's not why you are here, please excuse my wordy distraction while I tease you with the goodies. Let's just get right to it shall we.
From the word okay, she is off like a shot! Through the hoop she blitzes over the dog walk like, well like it is a walk in the park. A really, really fast walk.
She whips through the tunnels like a slingshot almost going into outer space and rockets over a few more jumps. Pausing perfectly on the teeter-totter (because she is so light she has to wait on the end before it will tip) she goes so fast. Gabby even runs around a couple jumps twice misses a few turns and still blazes through the course in record time.
She beautifully shoots through the weave posts like a rubber band was stretched and released. Then races across the finish for a series of the cutest high fives from her owner and trainer Andrea Samuels.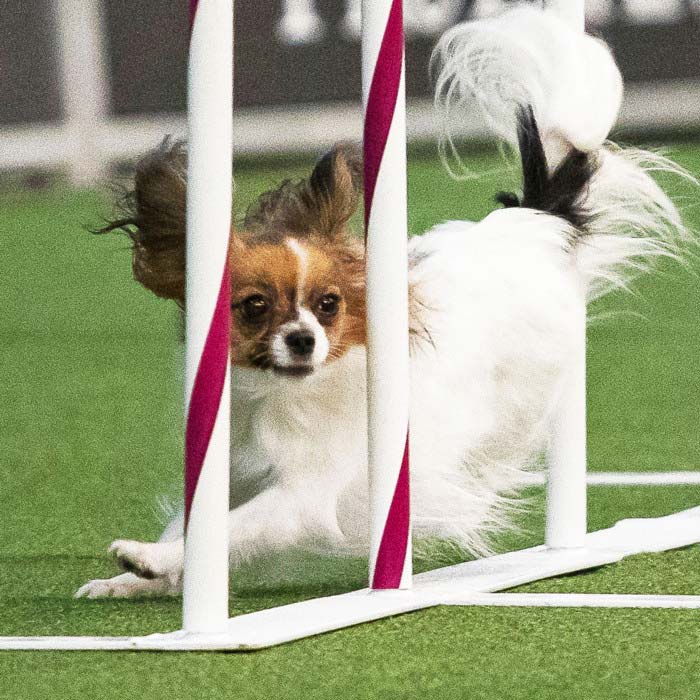 When you watch it over again you'll see just how hard it was for Andrea to keep up with Gabby because she was racing so fast. Those adorable little legs furiously churning.
The larger dog division overall championship goes to a Border Collie named Verb with a blazing time of 32.05. While the bigger dogs are faster overall there is just something amazing about watching a small dog run these races.
Since they are so small they seem to move so fast. I have to say it was so much fun watching Gabby tear up the course.
If you'd like to watch Verb at his best check out his grand championship run below.
What do you think – who would you give the overall win to?