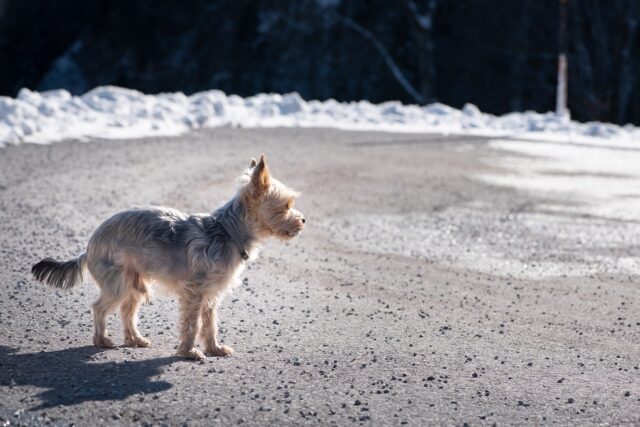 Meet Dewey, a playful pup who loves running and playing outside whatever the season may be. The energetic pup particularly enjoys playing in the water, but recently, he has also taken a liking to the snow. However, regardless of what the weather throws at the pup, he always finds a way to have fun.
Sadie Swicker, the pup's family member, said that Dewey once escaped from their home during winter. Later on, they found him playing on a frozen river nearby.
When the pup's family noticed how much Dewey enjoyed the snow, they decided to take the pup along with them to a nice big field covered in snow. As soon as they arrived at the field, Dewey bolted and started running around, zooming through the field as if it was his first time outside.
Sadie walked around the field and took out her phone to take some photos of the place. She thought that a panorama image would be the perfect shot to capture the beautiful scenery. That was until Dewey got involved.
As Sadie was trying to steady her hands while taking the panorama shot, Dewey came zooming in front of the camera and into the photo frame. As soon as she saw Dewey run by, she knew that the photo would not turn out to be as she had planned. When Sadie checked the image, she had to look at it twice. Her pup looked like a disfigured yellow snow animal with two legs.
Dewy's morphed photo was too funny to be kept to herself, so Saddie shared it online. And as expected, people loved it. Dewey's photo undoubtedly put a big smile on their faces. Dewey may be a goofy pup, but he sure knows how to make the people around him have some good laugh.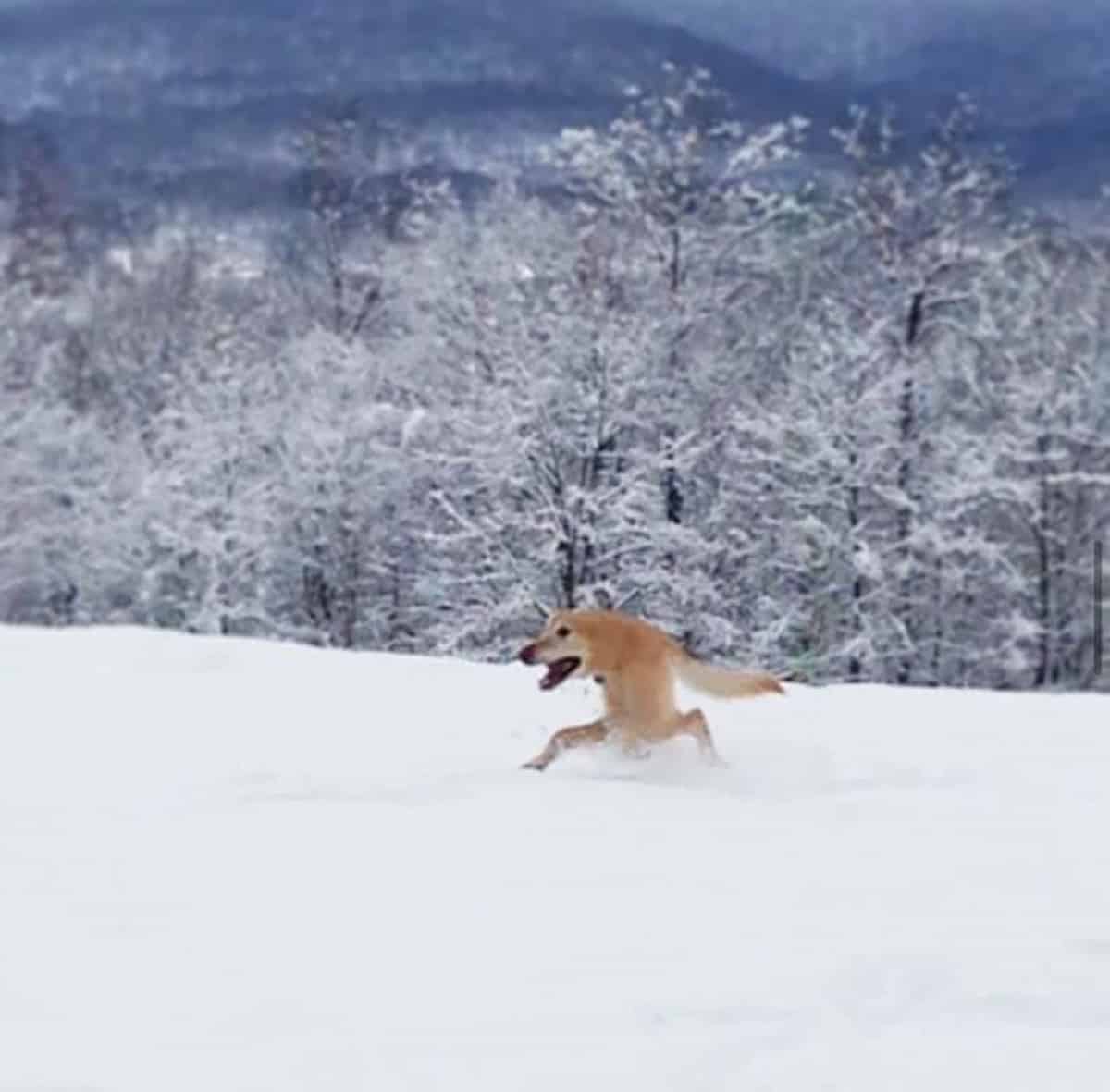 Credits to Sadie Swicker