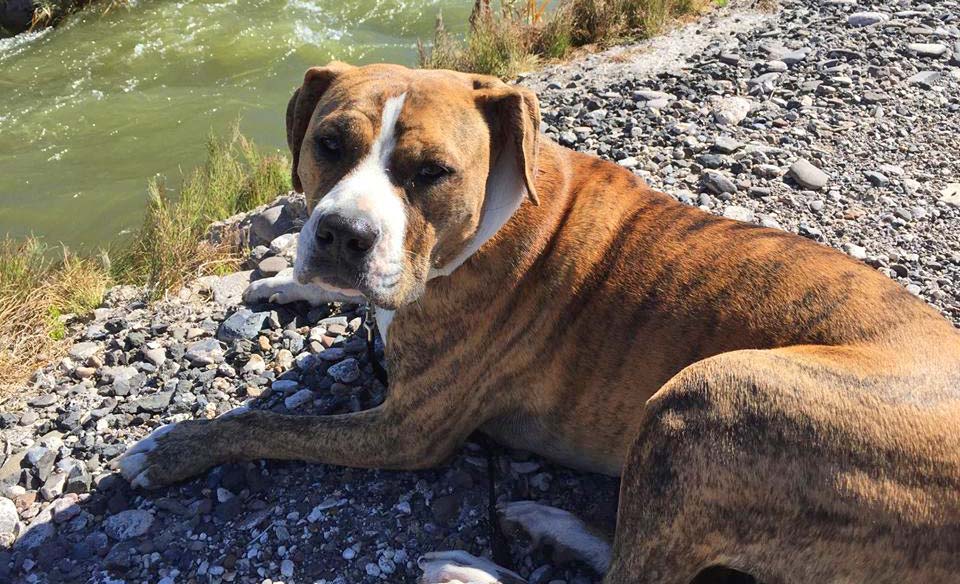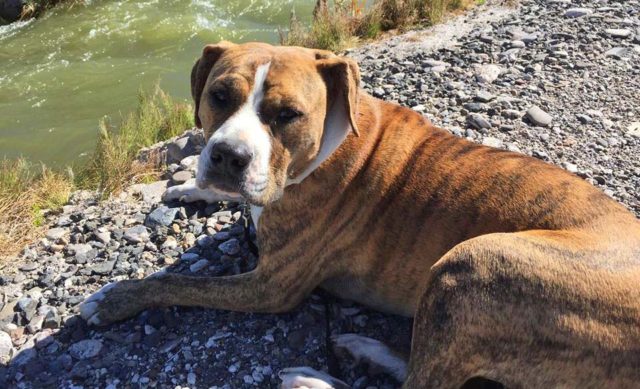 A Pit Bull named Hannah got so famous after she and her brother got featured on Animal Planet. Their mother was rescued after giving birth to Hannah and her siblings. Her mom suffered from trauma. Hannah and Caleb were the only puppies who survived from the litter.
Hannah's struggle doesn't stop there. Her rescuers found out that she and her brother were also suffering from Swimmer's Syndrome. Their muscles were not fully developed. So, if left untreated, they won't be able to walk properly.
But both of them are fighters. Their rescuers started to put them on therapy sessions for them to be able to walk properly. It was hard, but they are doing their best to cope up.
After a lot of physical therapy sessions, Hannah and his brother, Caleb, were finally able to use their legs to walk. The rescuers saw how Hannah strived so hard. She's a very determined little pup!
After all the struggles that Hannah has been through, she is now a very playful pup. She is having the time of her life. She was even chosen to play in Animal Planet's Puppy Bowl!
But Hannah's life is not complete without a forever home. So, her rescuers found the perfect couple to adopt her. Kim and Mark have been searching for a puppy ever since. They wanted someone to play with in their hundred-acre farm.
Kim told the rescuers that they are lonely. They lost some of their animals a long time ago, and they have been wanting a new puppy. They are just perfect for Hannah.
When Tania, one of Hannah's rescuer, saw the home of Hannah's adoptive parents, she was amazed. The farm was so extensive and beautiful. She knew that it's a perfect place for Hannah.
But nothing can be more surprising than Hannah's reaction after seeing her new parents! She was running so fast towards them. She started jumping up and down out of excitement. Tania and the couple saw how happy she was to be there. It was a very touching moment.
Credit: Animal Planet, Villalobos Rescue Center