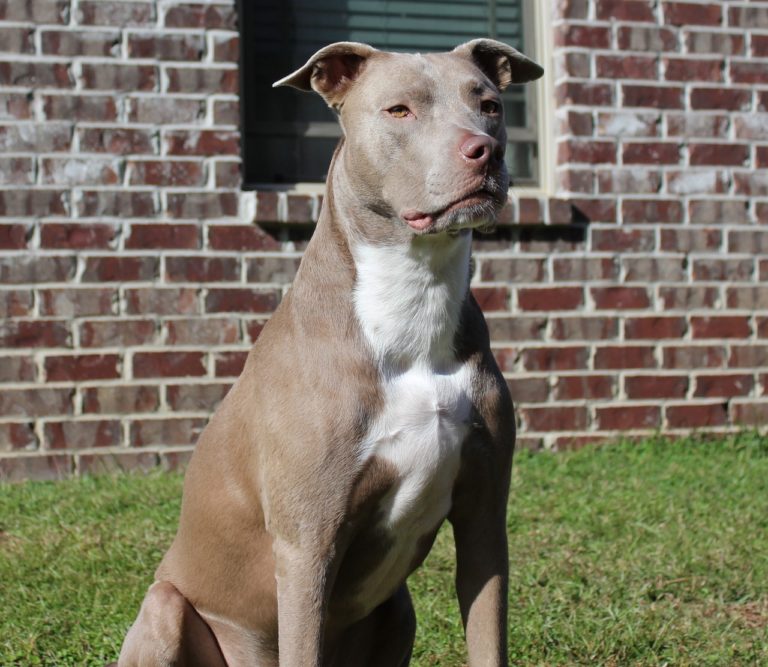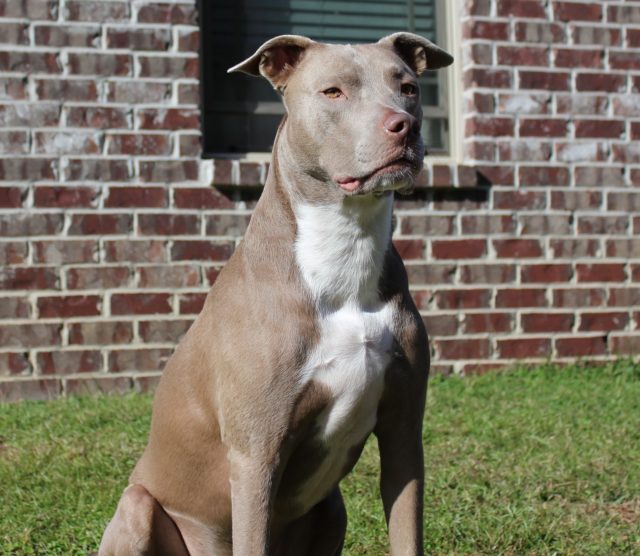 Riddick, the Pit Bull, was rescued way back in 2015. A car was on the run when someone just threw him outside. It was a devastating time for Riddick.
The rescuers from Rescue Dogs Rock NYC helped him heal from the trauma. Later on, he was put up for adoption. That's when Bryan Junior and his spouse came into Riddick's life. The couple immediately fell in love with Riddick after they saw his pictures on Facebook.
Riddick is a very adorable and kind dog. This sweet pooch instantly became an important member of the family. He was treated like their own child.
After a year, Riddick's parents had a new baby boy who they named Dawson. When they arrived home, Riddick and their other Pit Bull, Cambria, were totally obsessed with the new baby. Junior even called the two dogs "paw patrol" because they would come running whenever Dawson would cry.
Whenever Junior would tell them that the baby is awake, the two would come to check on him. They are even present during bedtime stories. After that, Dawson would give them a good night kiss, and he will immediately fall asleep. They are like real siblings.
Dawson is obviously obsessed with his siblings. He loves being around them. He would feed them every time he gets the chance.
One time, Dawson caught flu. It was the very first time that he had been that sick. His fever was high, and he felt miserable. Dawson didn't want to deal with anyone, except for his brother, Riddick.
Dawson crawled up at the couch, and Riddick laid down with him. The very patient pit bull knew what his brother was going through. He was cautious and didn't even try to move while Dawson was holding him. After a while, Dawson finally fell asleep.
Dawson allowed no one else to comfort him but his brother Riddick. This sweet pup was always there for his brother. Their parents were so overwhelmed to see how protective Riddick was with his adorable little brother.
Junior said that Riddick is a very well-tempered dog. He is so gentle and tolerant. Everyone loves him, and he's just the perfect dog anyone could ask for.
Credit: Bryan Junior