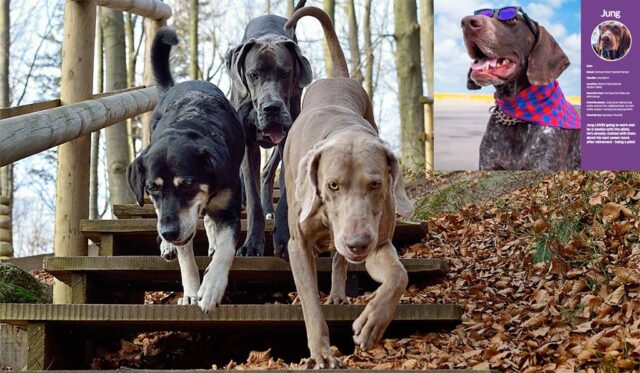 It's the middle of the year, but there's nothing quite like looking at your calendar and seeing the cutest puppies ever to exist! And in uniforms, no less! For 2021, TSA has got your dose of good vibes covered 365 days a year!
The Transportation Security Administration (TSA) in the United States employs approximately 50,000 transportation security officers. But they aren't the only ones keeping travelers safe. They also deploy 1,000 canine teams to detect explosive materials within airports–and they look endearing doing it!
And even though you might be a frequent jet-setter, it would be impossible to meet them up close and personal. But the good news is, the 2021 TSA Canine Calendar showcases twelve of the most diligent canines scattered all over the country, from California to Florida, to make sure that your airport attendance is always safe!
Check out these undeniably adorable sets of four-legged pals featured in the 2021 TSA Canine Calendar.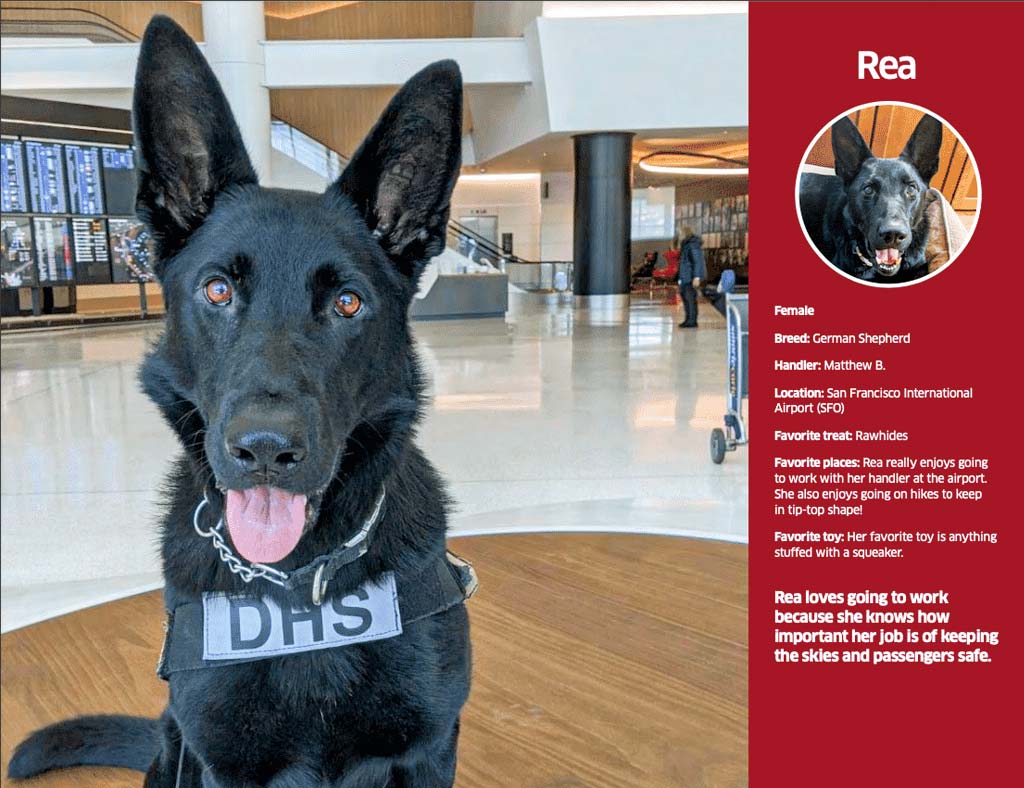 Some of the highlighted pooches include Rea, the beautiful black German Shepherd on duty at the San Francisco International Airport. She enjoys being outdoors, and when she's not on duty, she goes on hikes and chewing on her favorite treat–rawhides!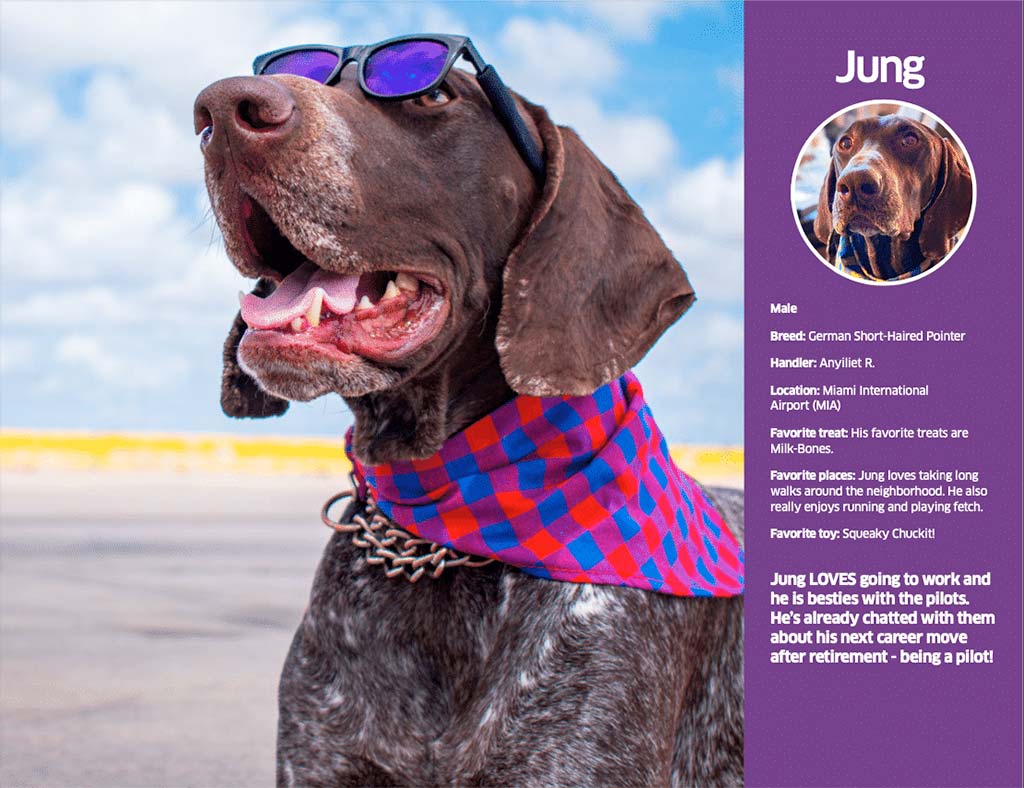 Jung, the German shorthaired pointer, is a regular at the Miami International Airport. When he was a puppy, it was probably his dream to become a pilot as he is BFFs with the pilots at his airport! During his downtime, he enjoys going on long, languorous walks, running, and of course, playing fetch!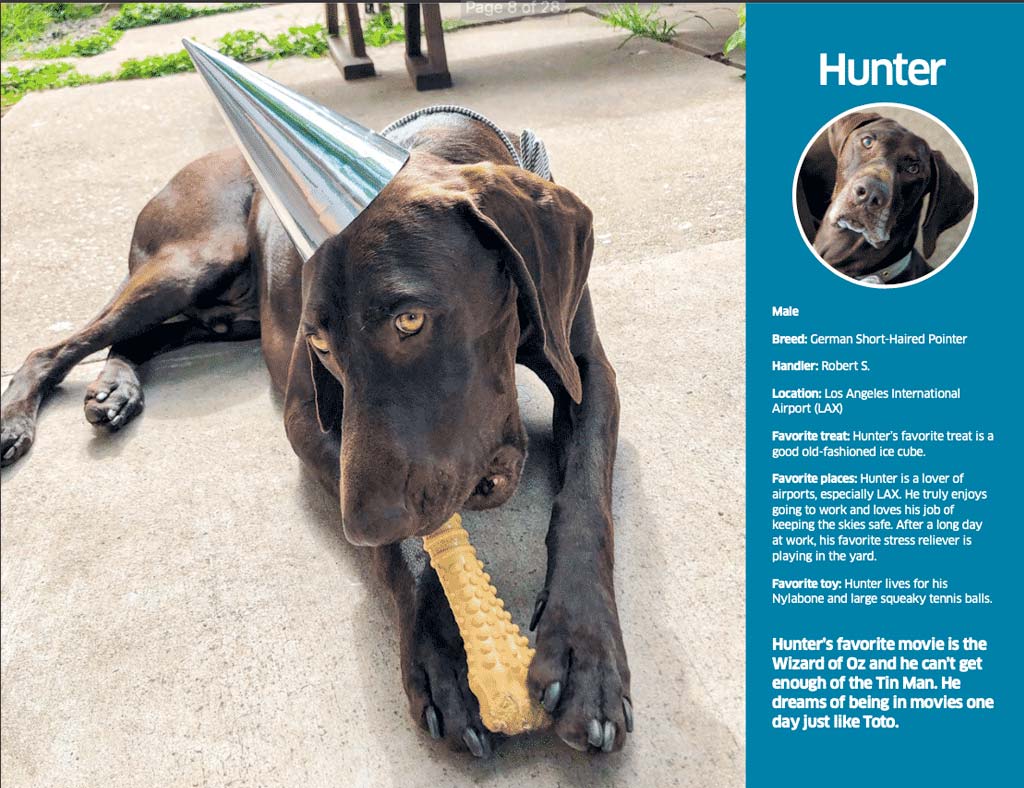 You can also feast your eyes on Hunter, who loves hanging out at airports, particularly LAX. Most of the time, he makes sure that the skies are safe. And during his downtime, playing in the yard is his stress reliever. Favorite movie? The Wizard of Oz, no less – he can't get enough of the Tin Man!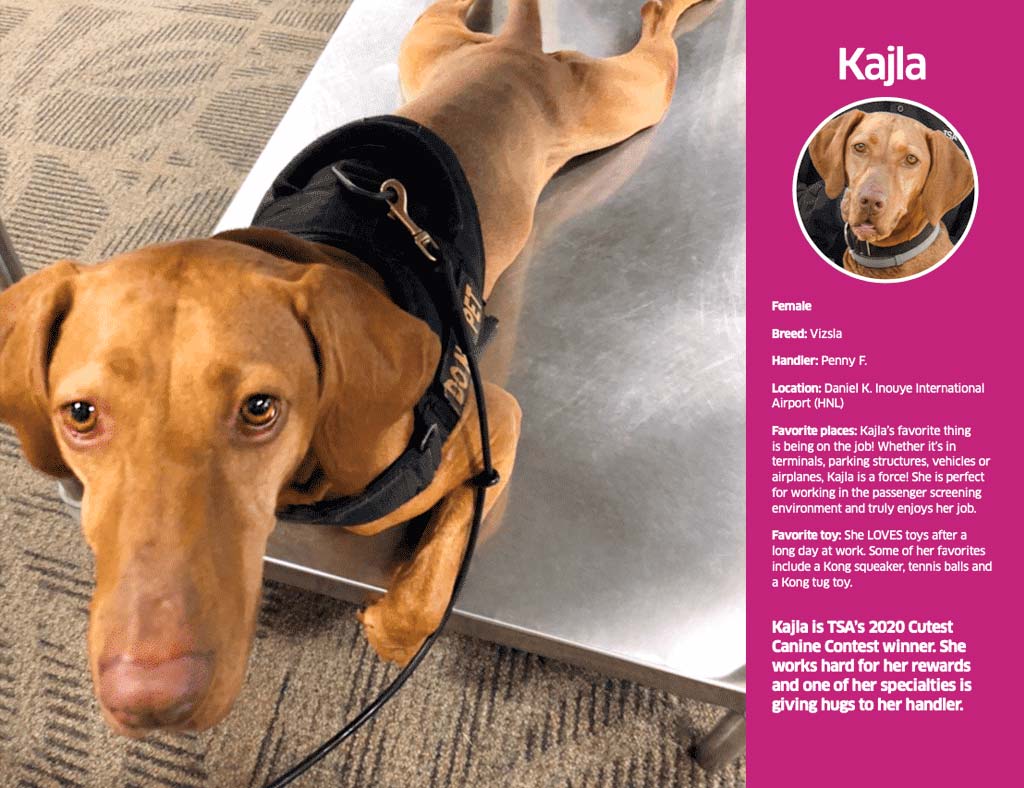 Kajla loves being on airport duty – whether it's in the terminals, parking areas, vehicles, or airplanes, this canine is a force to be reckoned with! She is an expert at screening passengers and does her job with passion. Say hello to this beautiful Vizsla the next time you're at the Daniel K. Inouye International airport.
Rea, Jung, Hunter, and Kajla are just four of the twelve canines highlighted at this year's Canine Calendar. You can check out TSA's website, where you can download the material for free for more fun facts and the cutest photos of their other furry pals!
Source: Transportation Security Administration 
Keep Reading: Devoted Owner Refuses To Put Paralyzed Dog To Sleep, Chooses A Different Path