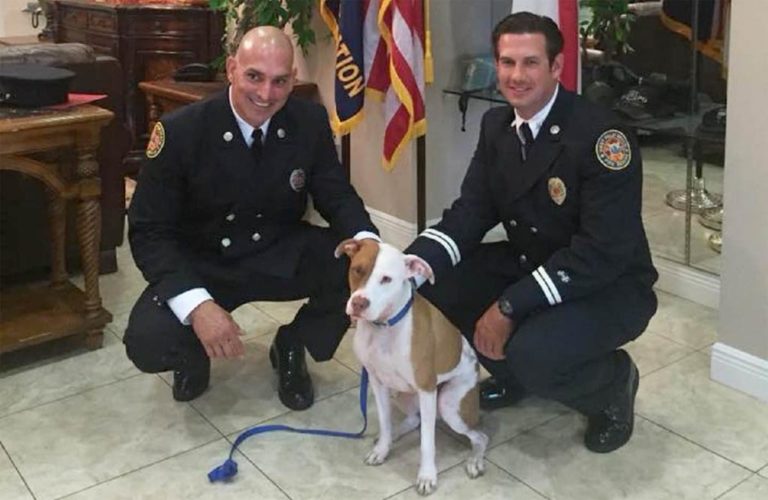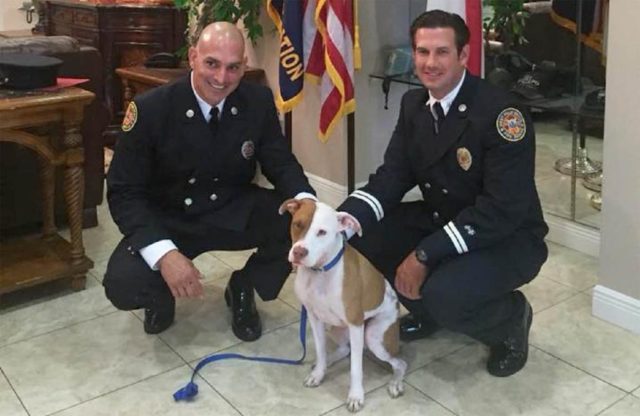 Puppy Has The Most Wonderful Reaction Seeing The Vet That Saved Him
Dogs show a good example of unconditional love, despite having to suffer from the cruelty of humankind. It's just in their nature; They love despite a dark past.
Meet Smokey, a small white and brown mixed breed pup that was found shackled to a big tree right in the middle of a raging fire adjacent to the homeless camp located in Florida. West Palm Beach Fire and Rescue led by Captain Gregg Gordon, headed to the location and they were astonished by the scene that greeted them.
The poor little dog was terrified and in so much pain. His body was covered with burns. And no one thought he could still survive.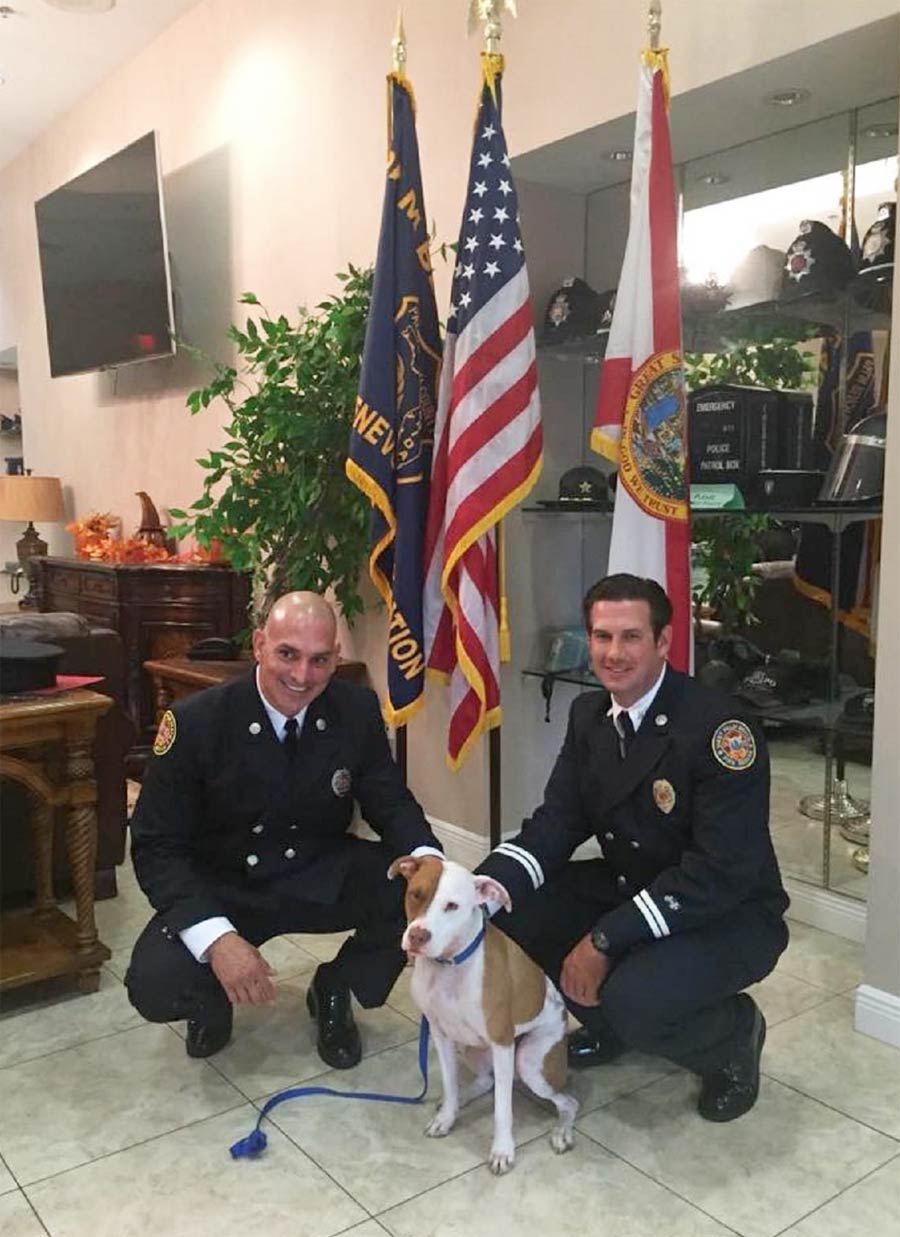 "The little guy was burned up pretty good," said Captain Gordon. "Even after grabbing him, he was very distressed. I was extremely concerned that I didn't know whether he'd make it."
Still, fireman Marcos Orozca tried to save the little one. He brought the poor dog straight to the care of Peggy Adams Animal Rescue Center. From there, he was transferred to a burn specialist, Doctor Federico Latimer (his primary veterinarian in charge) of Jupiter Pet Emergency and Specialty Center.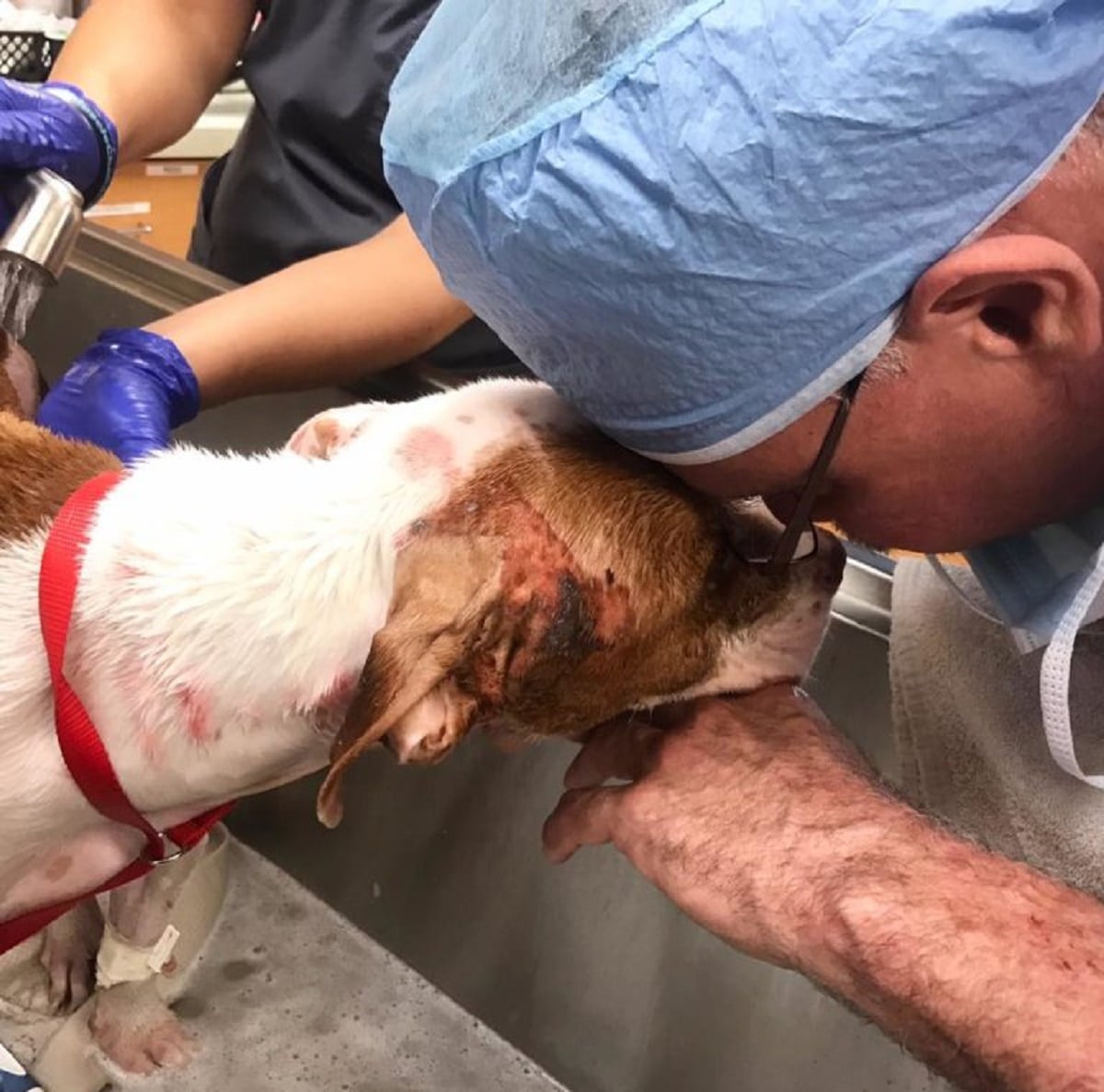 As the doctors tried to save this brave little pup, Smokey was given medicated baths and had to endure several blood transfusions and agonizing bandage changes. He also had trips to the hyperbaric chamber during his recovery period. Despite all the cruelty, pains and heartbreak sweet Smokey suffered, he learned to trust people again through the help, love and care his vets showed.
Then finally, by the time Smokey was well enough and ready to be discharged, seeing the courage of this little dog, Captain Gordon decided to foster Smokey instead of putting him inside a shelter. Once in a while, Smokey had to go back for a follow-up checkup with JPESC. And Gordon was always with him.
But for Smokey, it was like a homecoming instead of a visit to the vet's clinic. His reaction was priceless and heartwarming. He was very happy seeing those individuals who worked hard just to make him well.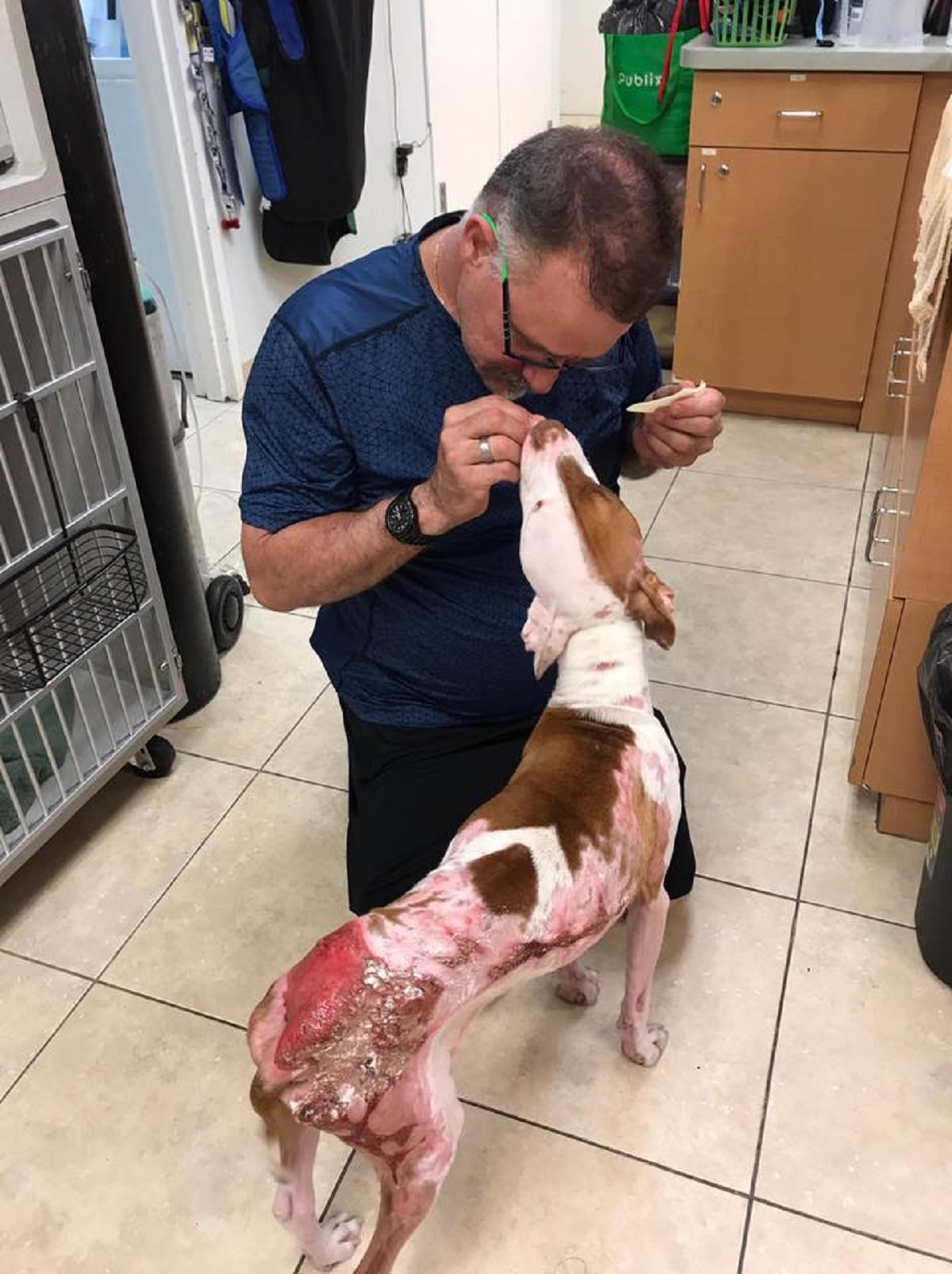 His tail wagged furiously as he went throughout the room greeting every vet tech who cared and attended for him. And he became even more excited when he spotted Dr. Latimer. He jumped over to him, licked the doctor's face, and showered him with so much affection.
Watch Smokey's wonderful reaction upon seeing his friends again in this video:
Look who's BACK!!!!!! SMOKEY! Judging by this reunion, we are pretty sure that Smokey knows how much Dr. Latimer and all of his nurses helped him! ❤🐾

Posted by Jupiter Pet Emergency & Specialty Center on Monday, June 5, 2017
Credits to Jupiter Pet Emergency and Specialty Center