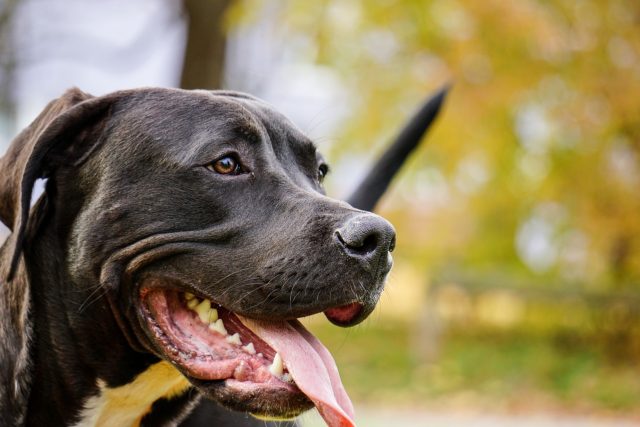 Courtney Thompson has been living a very lonely life ever since she was diagnosed with 15 chronic illnesses. She has an autoimmune disorder and other medical conditions, which makes it hard for her to go out like an average person. It was hard for her.
Courtney spends most of her time at home. Because of this, she decided to foster dogs to have a companion and playmate inside the house. She has fostered many dogs for six years, but no one captured her heart, except Indigo.
When Indigo came into Courtney's life, she immediately changed her world. Courtney can relate so much to Indigo that's why she considers her more like a sister. They have many similarities, especially their sickness.
She had no idea that Indigo was sick when she fostered her. After a few days of being together, Indigo had to go back to the shelter for her doctor's appointment. She has a heart murmur, and Courtney didn't have any idea how severe it was.
https://www.instagram.com/p/BjddqJZgFW0/
When Courtney was informed about Indigo's situation, she immediately knew how the poor dog feels. Courtney has a heart condition too, so she can fully understand her. Both of them have heat intolerance, so they literally have a lot of things in common. They are like twins!
The shelter told her that they would have to put Indigo down to end her sufferings, but Courtney refused to agree. She didn't even want to listen to what they're saying. It's going to break her heart, and she's not going to let that happen.
Courtney took lots of videos of Indigo because she wanted to show the shelter that she's fine and she's not hurting. She asked them if she could adopt her and fortunately, they said yes. This news made Courtney very happy.
https://www.instagram.com/p/BlGyjysHTKG/
Courtney and Indigo spend most of their time together, even when sleeping. Indigo is always there whenever she's not feeling well. She's always there to guide her.
Indigo has changed Courtney's life. She even helped Courtney get full hours of sleep. She has helped her a lot. And because of this, Courtney wanted to return the favor. She wanted to help Indigo survive and overcome her sickness too.
Now, both of them have each other. The two of them are fighting their battles together as one.
Credit: Indigo The PitBull