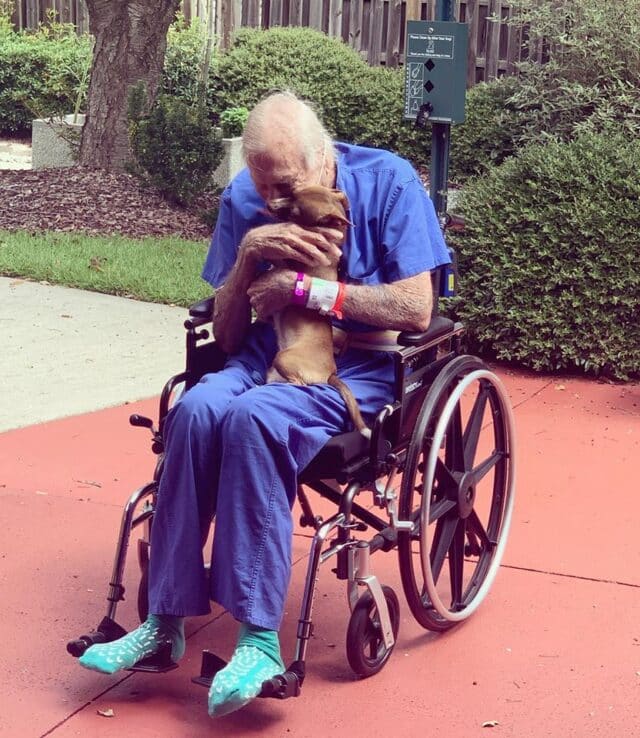 Bubu may just be a small pooch, but to his dad, she is the biggest hero in his life.
Rudy Armstrong has served the US Navy for most of his life, and has seen many men doing things that can be considered heroic. But none has made more impact than the actions his precious pet did for him.
Stroke
Rudy and Bubu live in a houseboat that the 86-year-old man built himself. One day, after having his lunch, the veteran was sitting in his chair having some coffee. Then suddenly, he felt nauseous and weak. He couldn't even move his hands and feet.
Unbeknownst to Rudy, he was having a stroke. He tried to call for help, but he couldn't reach his phone. He couldn't shout either. He was feeling helpless at that time. And when it comes to strokes, every second counts.
The senior veteran started to panic. He later recalled thinking that he didn't want someone to come and find him lifeless, sitting in his chair. In his desperation, he asked his pet to go and get him some help.
Clever dog
Hearing his dad's words, Bubu quickly got out of the boat and started running down the dock. She then came across a familiar face, Kim, their dockmaster. The little chihuahua got Kim to go back with her to their houseboat. The dockmaster realized what was happening and immediately called for paramedics.
Soon after, the paramedics were loading Rudy into their ambulance. Thankfully, the emergency doctors were able to stabilize the veteran's condition.
Several days after he was brought to the CarolinaEast Rehabilitation Hospital, Rudy was reunited with Bubu in the facility's garden. The senior man was so happy to see his dog and was so grateful for saving his life. The two missed being around each other so much, and they gave lots of kisses to one another.
Seeing Bubu made him feel a whole lot better.
Source: @CarolinaEastHealthSystem/Facebook
Keep Reading: Golden Retriever's Confused Reaction After Seeing Himself for the First Time Will Lighten Your Mood