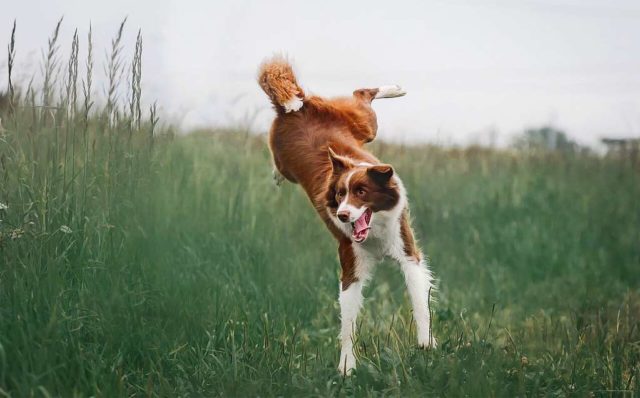 A stray dog has found himself a home in one of the communities of Bangkok Thailand. This dog, named Gae by the locals, has been homeless for quite some time now.
Those who see him notice right away his limp legs when he walks. It invokes feelings of sadness because they can't help wonder how the dog has been hurt.
But the locals who know Gae know that this is all just an act. Gae is quite the actor. He may be an old dog but he sure has the smarts to know how to make people feel sorry for him. Gae doesn't really have limp legs. He can walk just fine on all four legs.
Thaweeporn Chongplapolkul is one of the people who live in the area that Gae frequents so he knows that the way Gae walks is just an act. He has noticed that the dog would do this when he sees people so that he can get some food from them.
I don't really know how Gae learned this trick but he sure is quite the trickster.
I guess Gae has learned that if he looks hurt and quite pitiful, people would take notice of him. Much more so than if he walked normally on all fours.
Gae knows that what he's doing is working because when someone who's not familiar with his act notices him and thinks that he's in pain, they would usually go to Gae and see how they can help.
Some may even offer him food. But Gae would immediately jump on all fours and start walking normally to the amazement of the people.
That would make Gae earn even more food. He sure is one sly dog.
Ahahaha, clever dog!
Canny street mutt fakes a broken leg to get attention and food from passers-by in Bangkok pic.twitter.com/4NzMP8hido

— Mad eagle (@notavulture) August 28, 2019
Source: Mad eagle
If you love seeing dogs act (and react) in strange funny ways you should take a look at this quick video of a dog having the most unexpected reaction to his "mommy's" baby bump…