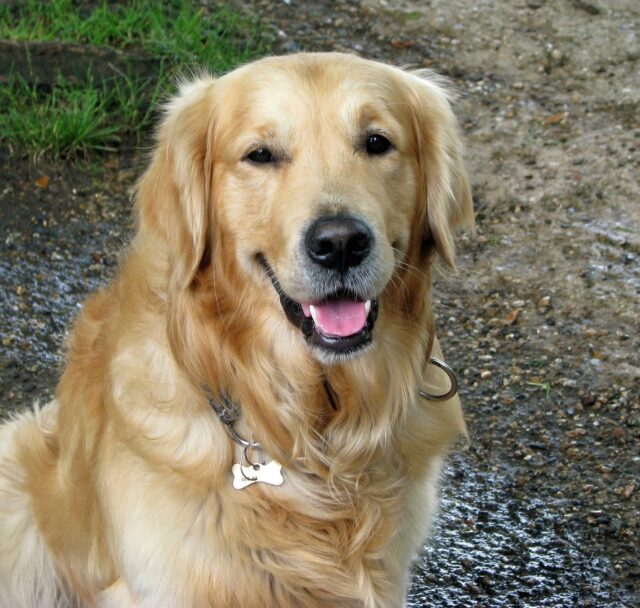 Caitie Evers is an expert at fostering animals. She's incredibly experienced in handling pregnant dogs and newborn pups, in particular. So, when she came across Lily Mae, a pregnant Golden retriever, Caitie knew what this dog needs to have a memorable journey to motherhood.
Meet Lily Mae
Caitie met a sweet stray dog through her brother-in-law, Ryan Fant. Ryan was taking a leisurely walk at a local park when he saw a beautiful Golden retriever running around. The dog had no collar, but she appeared to be sweet and friendly. Ryan decided to bring the dog home and try to search for her family.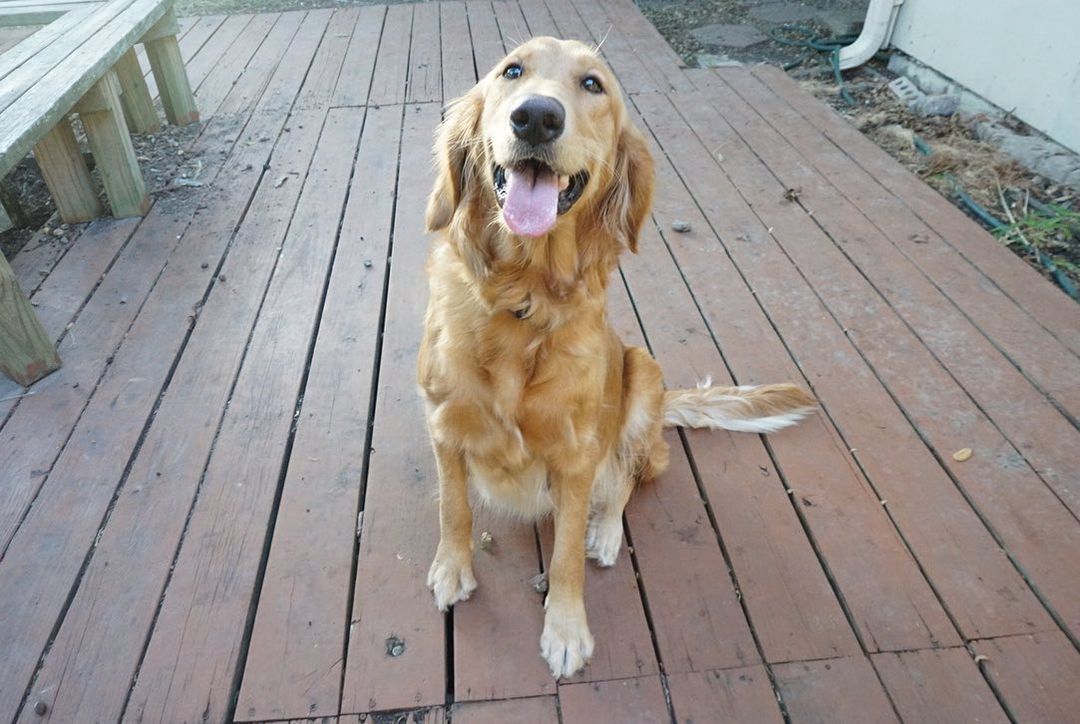 Over the next few days, Ryan learned that the dog, whom he named Lily Mae, wasn't microchipped. And despite Ryan's best efforts to look for Lily Mae's owners, nobody ever came forward to claim her. That's when he decided to welcome Lily Mae into his family officially.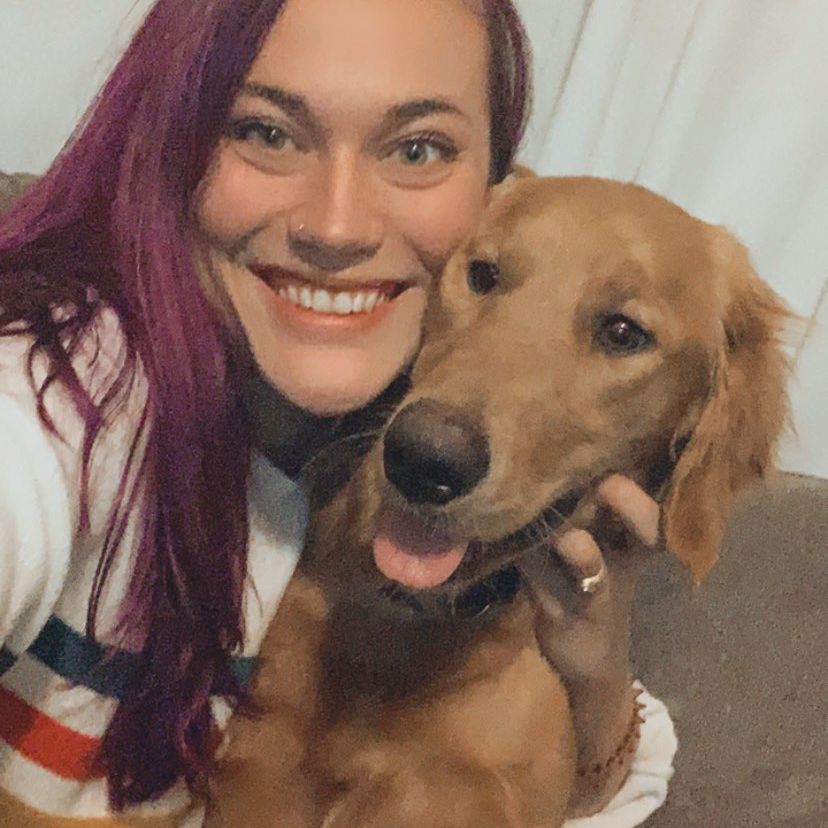 Lily Mae's family learned later on that their new furry member was pregnant. According to her scan, Lily Mae carried around six pups. As Caitie is the best person to care for pregnant dogs, Lily Mae came to live with her temporarily. The two girls bonded right away.
Lily Mae and her pups
Caitie knew how special motherhood is to every woman, so she decided to throw a maternity photoshoot for Lily Mae and reached out to Shauna Kiely to take the photos. Lily Mae was beaming with happiness during the pictorial. She certainly had that pregnancy glow about her.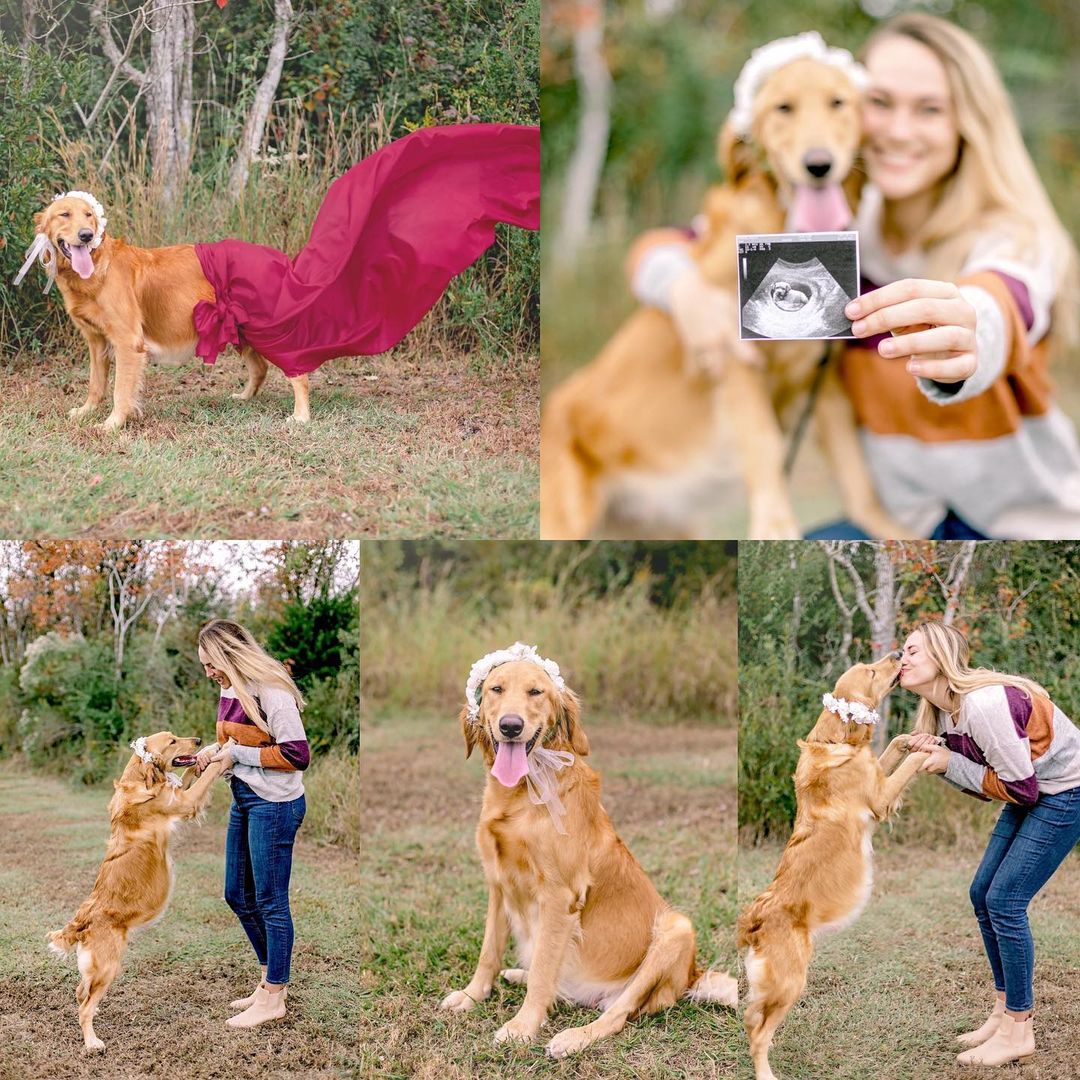 After a couple of days, Lily Mae delivered her pups. She had seven boys and one girl, so they were called "Snow White and the Seven Dwarves." Once again, Caitie called Shauna for a newborn pictorial. Look how precious these tiny pups are!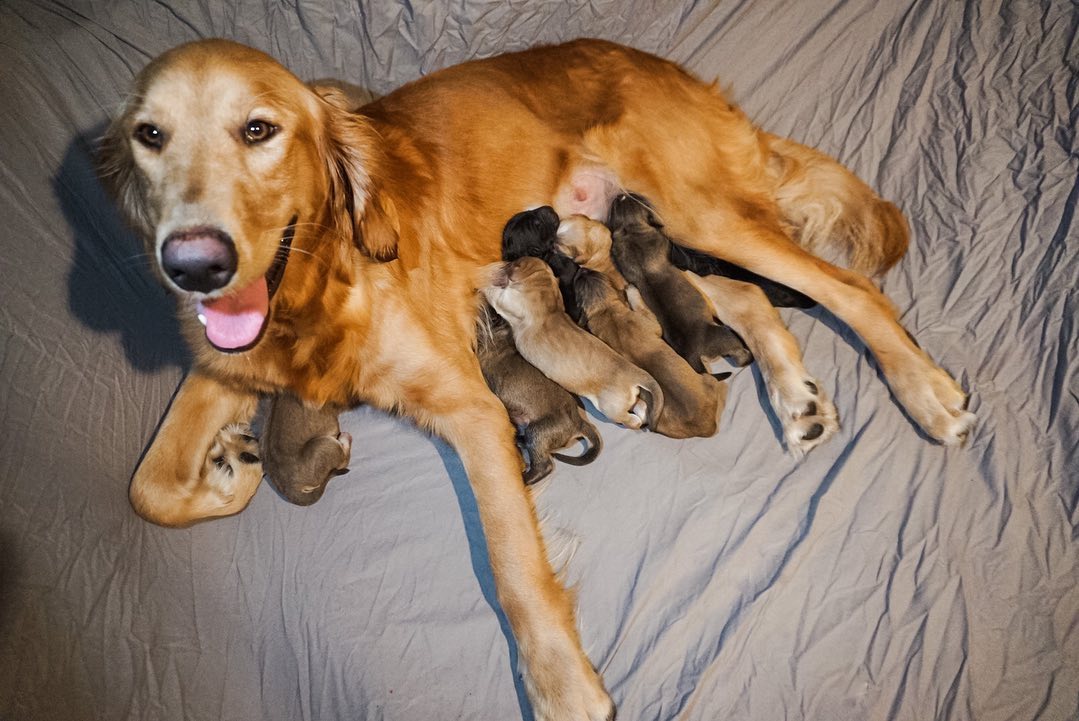 Lily Mae and her pups will live with Caitie until they are old enough to wean. By then, Lily Mae would return to her family, and her puppies would be available for adoption through the rescue Caitie works for in Houston.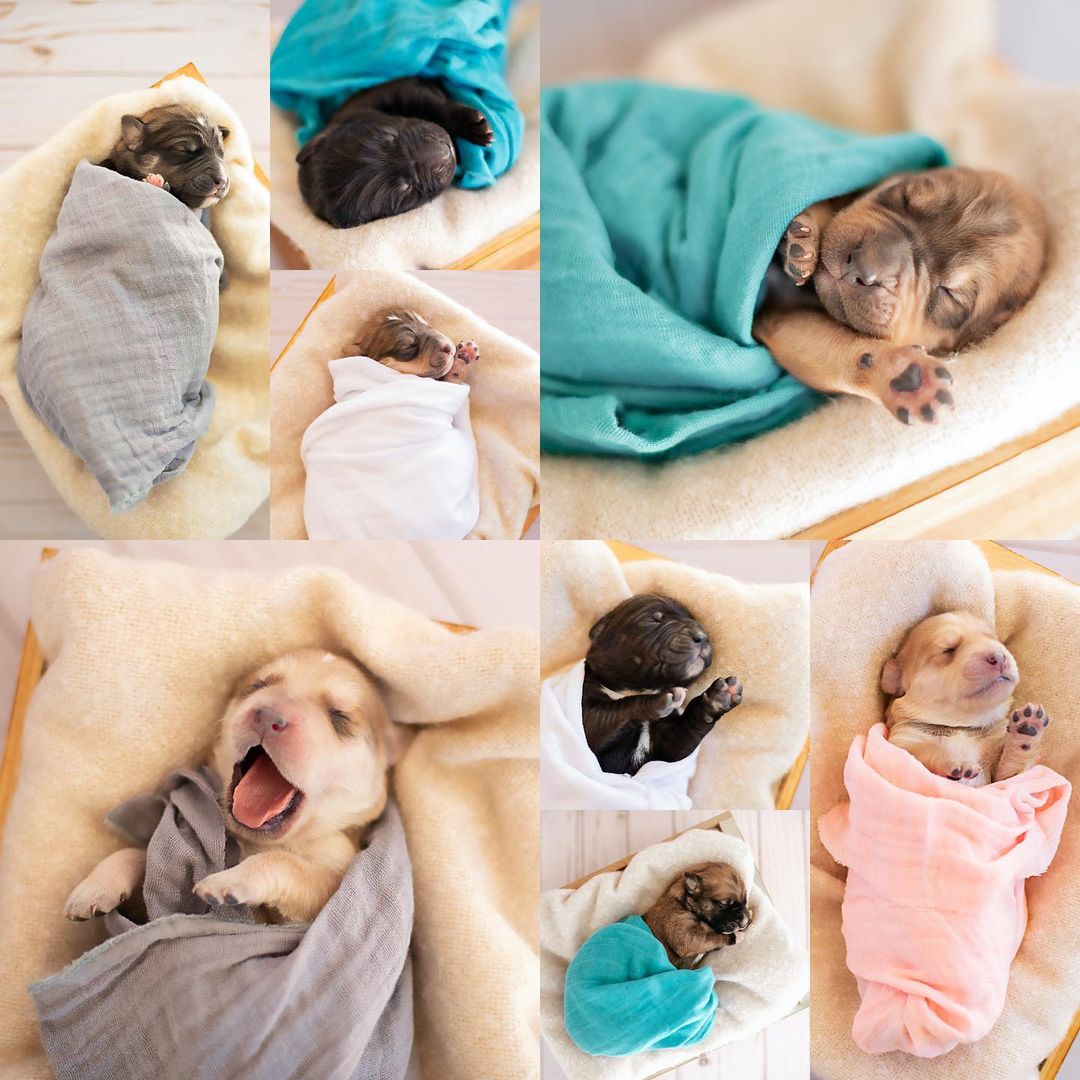 Right now, Lily Mae is cherishing every moment she has with her babies. She and her pups are blessed to meet these amazing people, giving them a shot to live happy and healthy lives.
Thanks to caitiesfosterfam
Up Next: See this adorable therapy dog who loves helping out at the dentist.