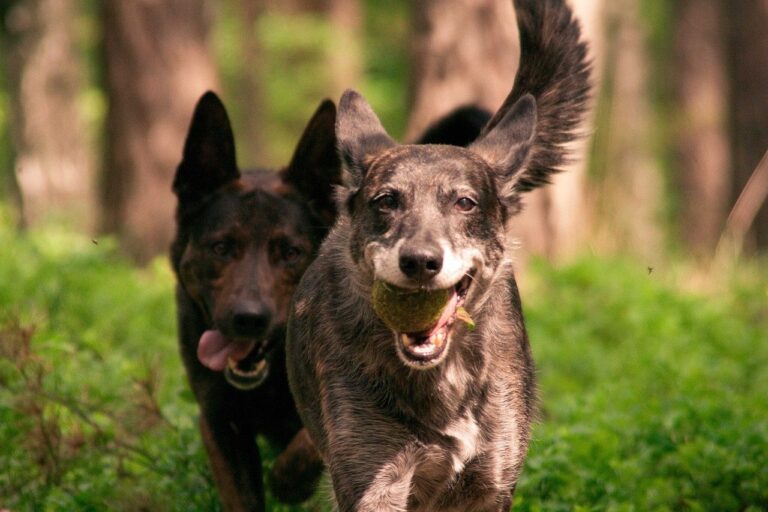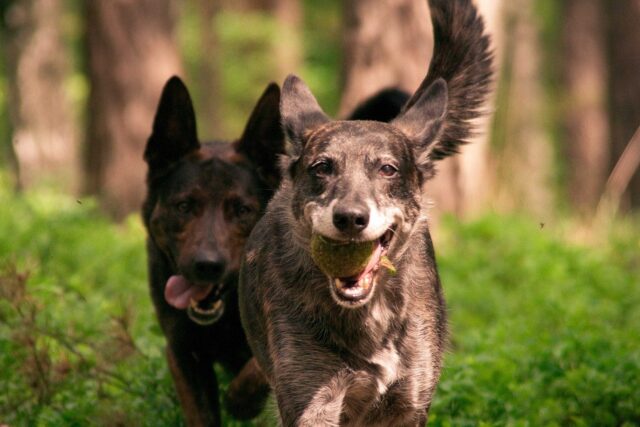 Meet Dwight, a one-year-old Labradoodle who works with his fur mom at a dental office in Zanesville, Ohio. The gentle pup welcomes patients and calms them down when they are feeling anxious. Because of Dwight, people are starting to look forward to visiting the dentist.
The pup started his training to be a therapy dog when he was just twelve weeks old, and up till now, he continues training at the dental office and his puppy school. When his fur mom adopted Dwight, she made sure to bring the pup to work at the office because she knows how much the pup loves his job.
Jensen McVey, Dwight's trainer, said that the pup is natural when giving comfort to others. He is adorable and treats everybody he meets as if they are his long time friends.
Jensen goes on to say that the pup knows how to distinguish play time and work time. During work time, Dwight stays calm and behaved so the patients can confidently pet him. But even when he is working, the pup makes sure to have fun and put a smile on his workmates' faces. The pup's workmates even expressed how much they love seeing him come to work.
According to a survey, 36 percent of dentist patients fear visiting the dentist. But thanks to pups like Dwight, many of those patients are having a change of mind. Therapy pups like Dwight are trained to change people's moods and help them with their anxieties. Because of these pups, some people's perception of pain even reduces.
Every time a patient walks into the dental office, Dwight greets them with tail wagging and an adorable smile on his face. And when needed, the pup accompanies and comforts them during their dental procedures.
Jensen said that when Dwight is around, he brings a happy atmosphere, especially for young patients. The pup also knows how to hold out his paws to the patients and gently lay on them when they feel nervous.
No doubt, a lot of patients are very grateful to have the pup by their sides. As for Dwight, he feels the happiest when he can get his job done. And, of course, the pup is generously paid for his excellent work with lots of treats and his very own BarkBox every month.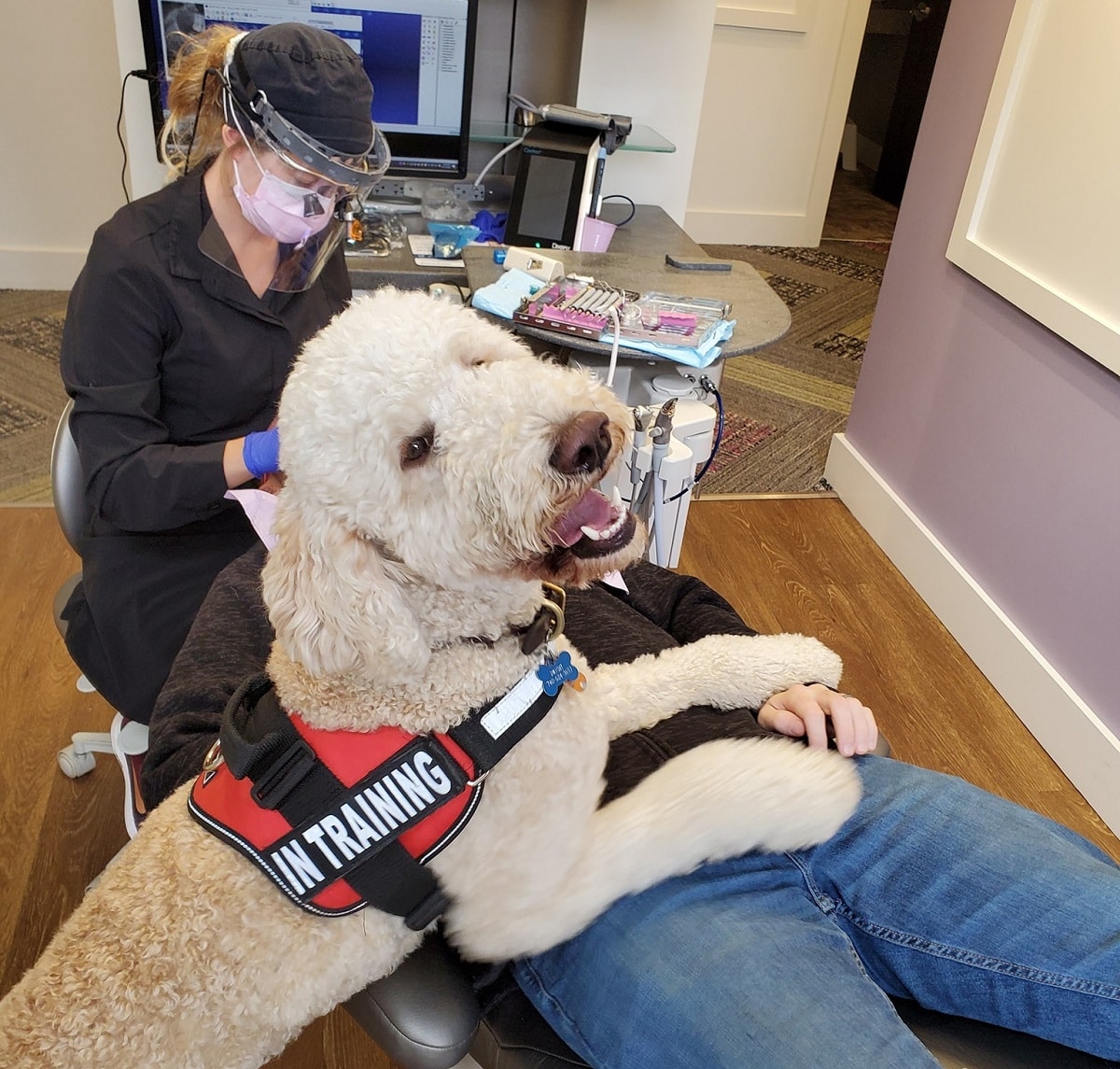 Credits to Fetch Dog Training LLC.
Up Next: Watch this dog get excited to save this damsel in distress…. on television!