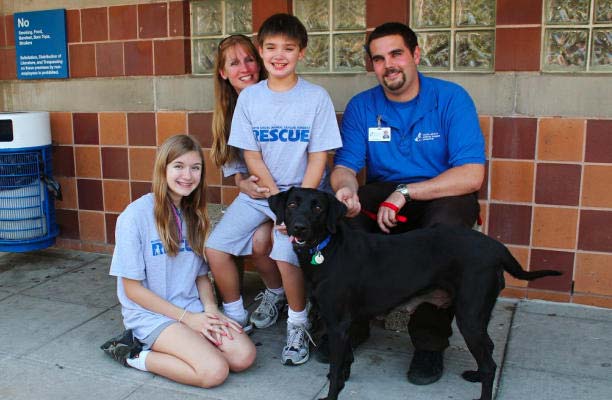 This black Lab's incredible story gives us a closer look at the everyday life inside the North Shore Animal League of America.
The North Shore Animal League of America (NSALA) gets around 20,000 street pets which are rescued yearly. Here these stray animals have the opportunity to find the home they deserve. Founded in 1944 in Port Washington, New York, this organization, together with various shelters and animal rescue groups have been saving in danger pets. Then helping these stray pets get adopted and get the life they deserve.
In the spring of 2011, an enthusiastic black Labrador named Sapphire was brought to NSALA with the help of Huntsville Animal Services in Alabama. She was a stray dog that was evacuated to the Alabama municipal shelter during the series of tornadoes that struck Huntsville.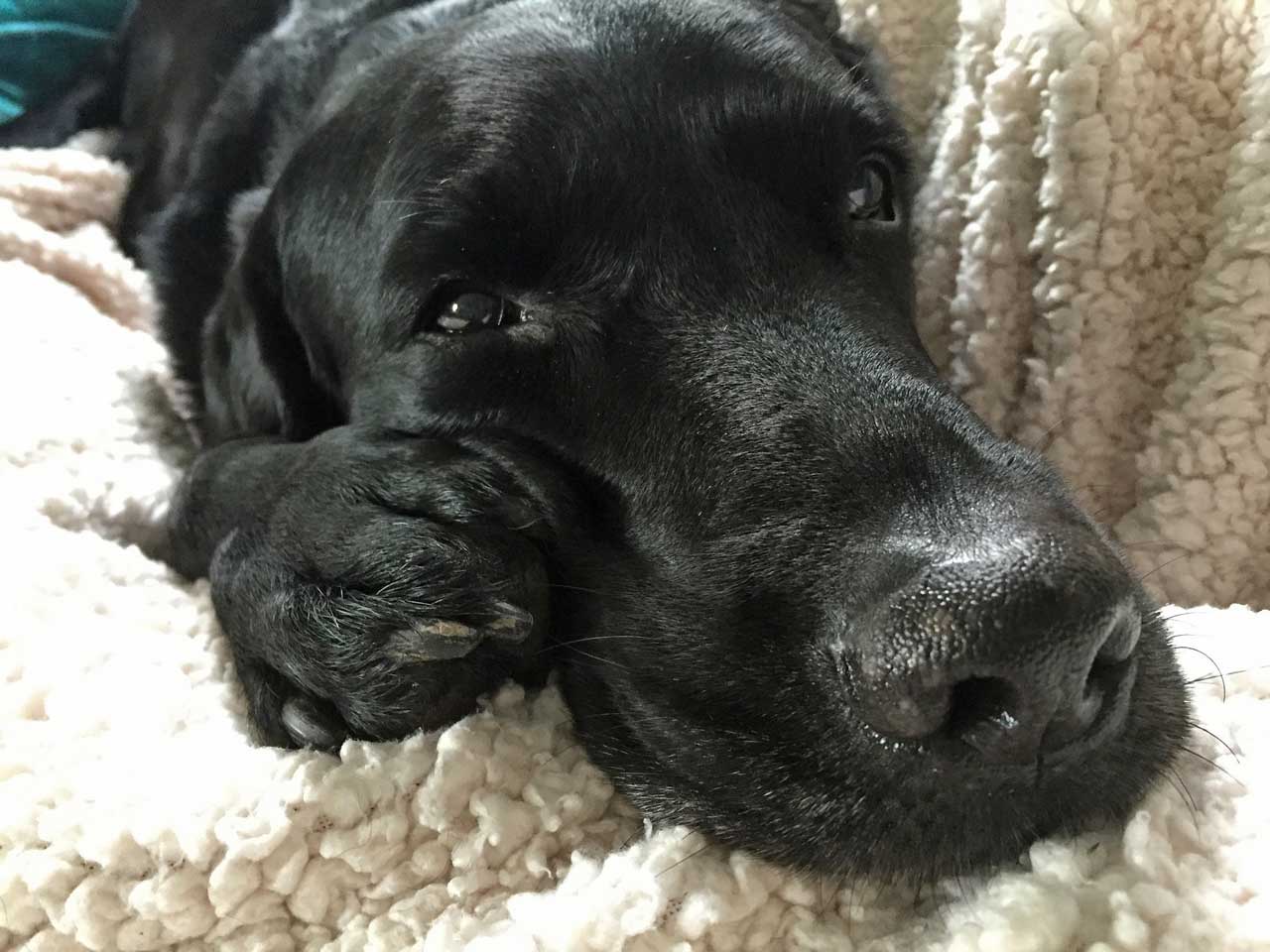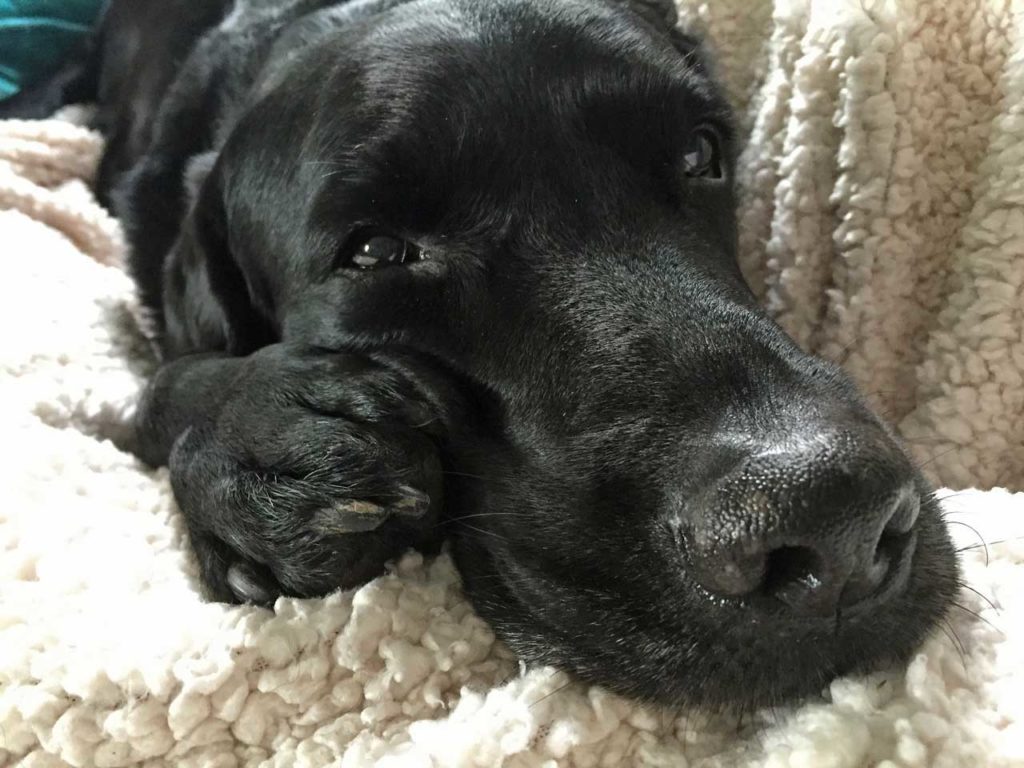 Sapphire was a gentle and sweet dog. The staff at Huntsville immediately recognized her radiance. But, there were a growing number of other pets being brought into the shelter. The tornado, as well as depletion of the available resources, resulted in the staff not being able to attend to her needs. The shelter had no choice but to request for the help of NSALA to make sure that Sapphire could be properly cared for and find a home for her.
The staff at NSALA were also impressed by Sapphire's noticeably good and gentle nature despite the things that she's been through. Unfortunately, when she was brought in, it was found that she had heart worm and was pregnant.
The staff and other volunteers inside NSALA kept their promise and provided her with the best care possible. As the do with all the pets that are rescued and brought in. They were able to cure Sapphire's heart worm and successfully helped her give birth to 11 puppies!
Sapphire Gets A New Home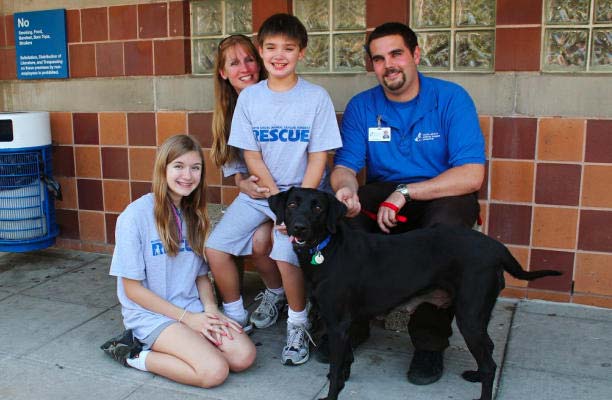 After eight weeks, when the puppies were old enough, they were set out to be adopted by families capable of taking care of them. When each and every puppy was given a home, it was Sapphire's turn to find her own permanent adoptive family. NSALA made sure she was ready to be adopted and quickly found her a loving new family and a new adventure in life.
Sapphire was taken home by a loving family. A perfect fit for taking good care of her immediately after being put up for adoption. Sapphire had such a long eventful journey. A brave tornado survivor. Surviving an illness. Traversing across the country and of course becoming a mother to adorable puppies. Sapphire is now given the chance to start a new life as part of a loving adoptive family. She is ready to play, have fun and experience the life of man's best friend.
There are countless other pets like Sapphire scattered around the world, living uncertain lives in the streets. These animals badly need a chance for their lives to get better. If we work together with organizations like NSALA we can have the power to help them get the life they really deserve. After all, dogs are really nice to have around don't you think?