The greyhound named Boots who is one of Woodvale Secondary College's first therapy dogs is now gearing up for a well-deserved retirement. After five years of comforting and reassuring students, Boots who is now ten years old is ready to retire and enjoy life just for himself this time. And to thank him for his service, the school will hold a retirement party for him with his favorite students.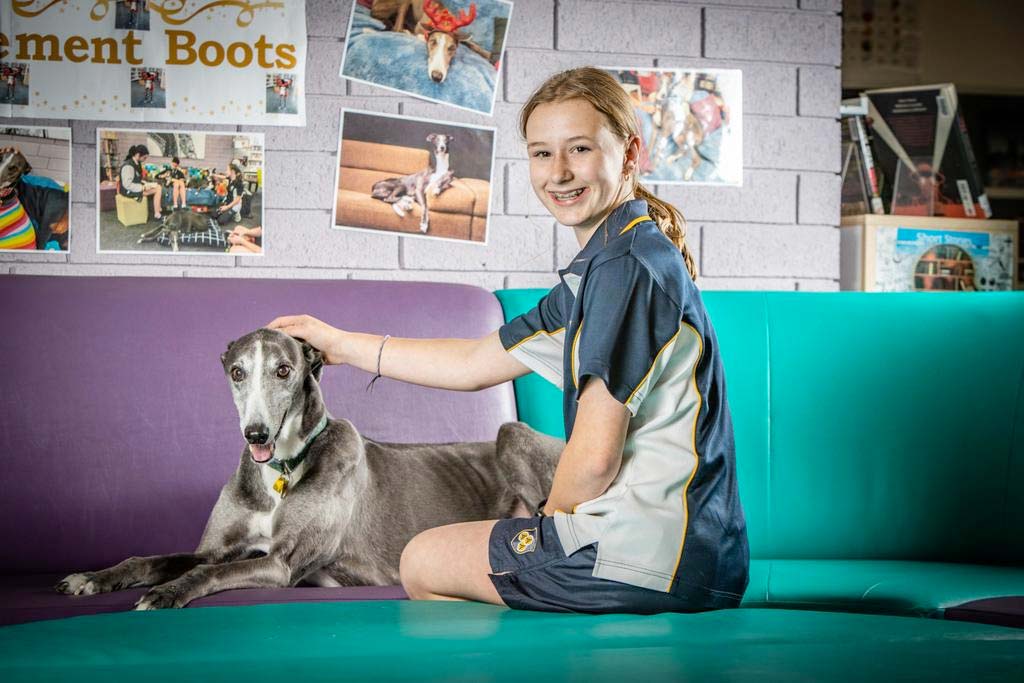 Boots first started out his journey as a therapy dog comforting anxious teens. And one day, a video of him doing his work got uploaded and quickly went viral on the Internet. It then sparked media attention and soon enough, Boots received worldwide attention. After that, Woodvale's team of therapy dogs slowly grew into a pack of six rescue greyhounds.
Each greyhound is assigned one-day duty every week where they help build students' social skills, combat their anxiety, and reduce stress which has been known as the positive pooch program.
According to Boots' owner, English teacher Liz Povah, greyhounds like Boots are perfect therapy dogs since they are so calm and relaxed. Oftentimes, students would find these dogs lounging on the sofa in the library and they could just sit and play with them if they feel a bit lost or anxious. They may look a bit lazy compared to other therapy dogs but they have a really good sense whenever they are needed.
Boots, for example, loves to spend his day just hanging out and sleeping. Then there was this one time when he was fast and deeply asleep when he heard a student crying. He immediately got out of his deep sleep, walked his way to the student, and then put his head on her lap. It was undeniably one of the many moments that Boots makes a difference in a child's life.
After five years and hundreds of children comforted, it's time for him to rest, relax, and enjoy his own life.
Source: Perth Now
Keep Reading: Brilliant Dog Pays For Cookies At School Cafeteria With Leaves He Picked Up From The Ground