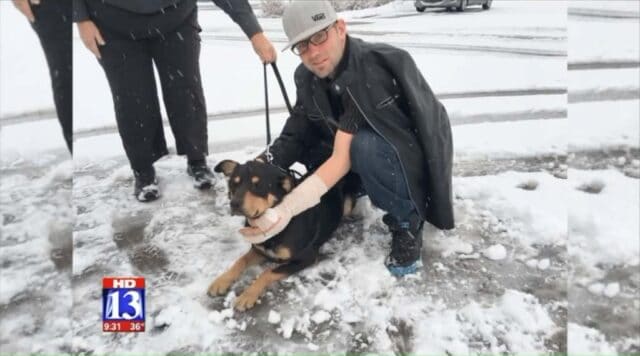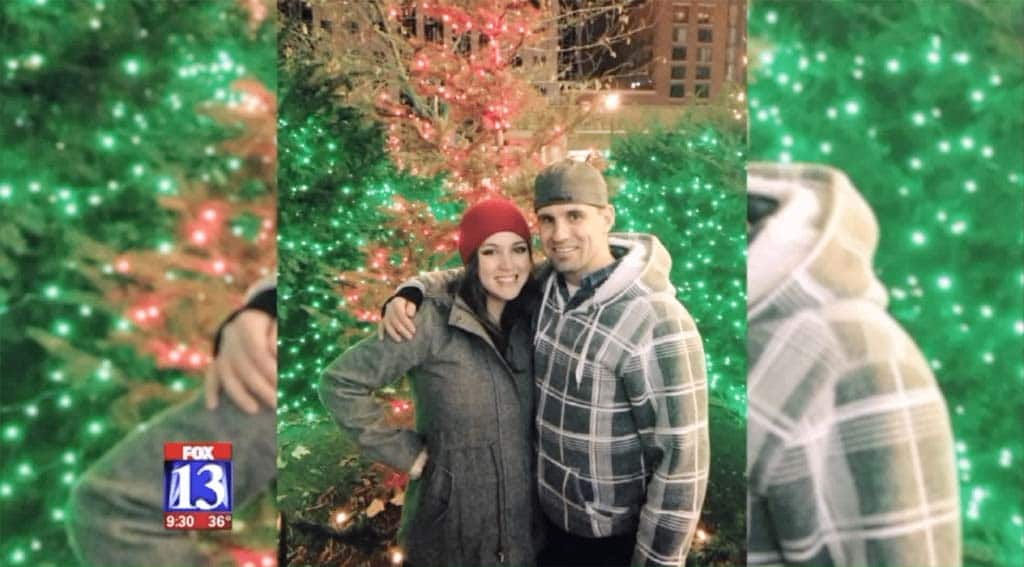 Chris Olsen wanted nothing but the best for his wife Michelle, and his sights were set on establishing a happy family in Utah, in the city of Lehi. With Monte, their energetic dog, as the "first member" of the Olsen family, everything seemed to be starting well until one night.
One evening, Chris and Michelle decided to go to a store and brought their dog along with them. But one shocking incident suddenly happened.
While they were on the road, they suddenly lost control of the truck they were driving after accidentally hitting a patch of black ice, which is a thin coat of highly transparent ice and almost invisible to the human eyes. The accident was so severe that the truck spun like a toy truck, hit the wall, and flipped two or three times.
At that time, Chris was so shocked confused that he did not know if it was just a dream or actually happening. He was desperate to make himself believe that it was all just a bad dream. It quickly dawned on him that he had to face reality no matter how hard it was, so he immediately stood up, searched for his wife, and saw that she was unconscious. Her upper body was outside the car, while the lower half was inside.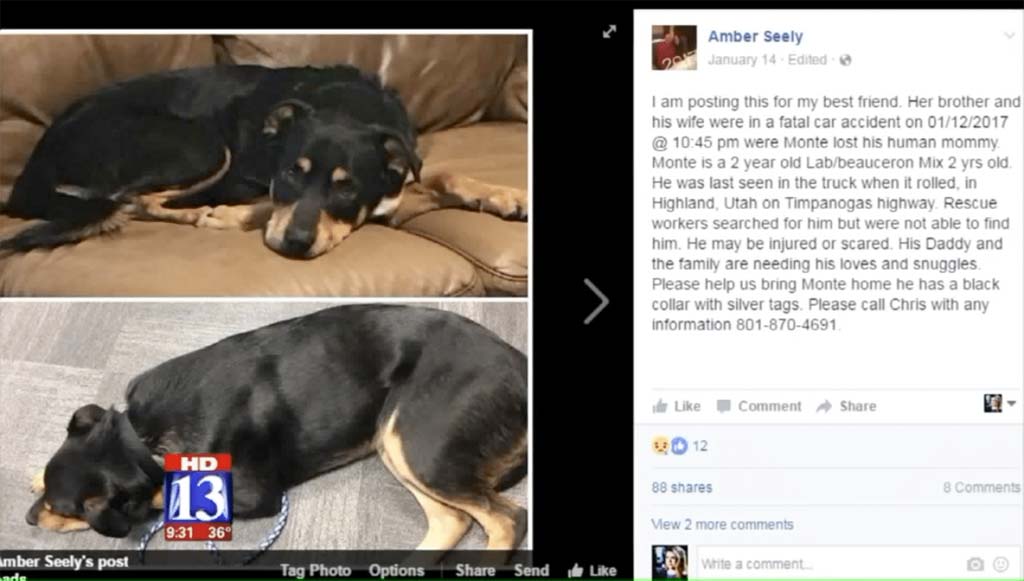 Fortunately, the two were rushed to the hospital, and everyone in the ambulance hoped that Chris and his wife can still make it in time. At that moment, all Chris could think is not about his bruises and wounds, or even their wrecked truck. All he could think of is to see his wife alive.
Also, with what happened to their truck, he gave up his hopes that Monte, their dog, was able to survive the crash.
At the hospital, as he was being bandaged, he was just waiting for some good news that his wife was able to survive.
She didn't.
Chris was still painfully surprised and shocked by what he had heard. But as the shocking news was starting to sink in, Chris got more surprising news: a thing that he had never expected to hear that day: Monte survived the crash. But the poor dog was still out there, as he was not found in the crash. The rescuers' best assumption is that he ran away from the incident in total shock.
With this good news, Chris' friends wasted no time and got to work. Using the power of social media, they spread out the word of the missing dog, and thousands have helped them by sharing the post.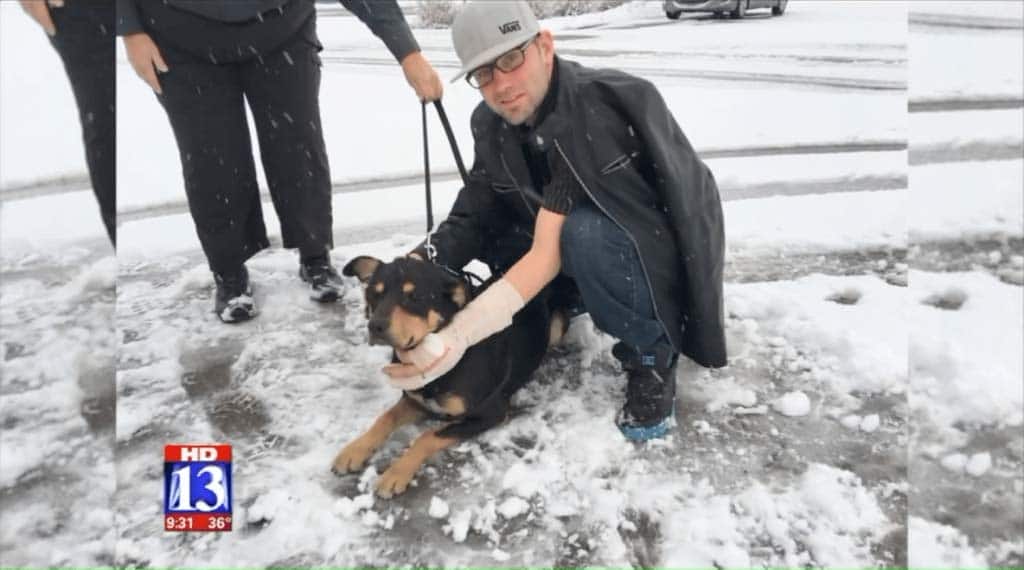 All of a sudden, the citizens of Utah County came out of their homes to search for Monte, and fortunately, six days later, he was found just miles away from the crash.
When Chris thought that everything was taken from him, his dog gave him unexpected hope to go on with his life. Monte would be a living reminder that every tragedy is not an end to itself, but a starting point to somewhere.
For Chris, that 'somewhere' isn't yet clear, but taking one step at a time, with the help of his loved ones — and his dog Monte, that destination would be clearer and clearer for all of them.
Source: Tribune Media Wire via WTKR
Read another story of a search for a long lost dog. This soldier rescued a dog while on tour then took up the search to find him when he got home.