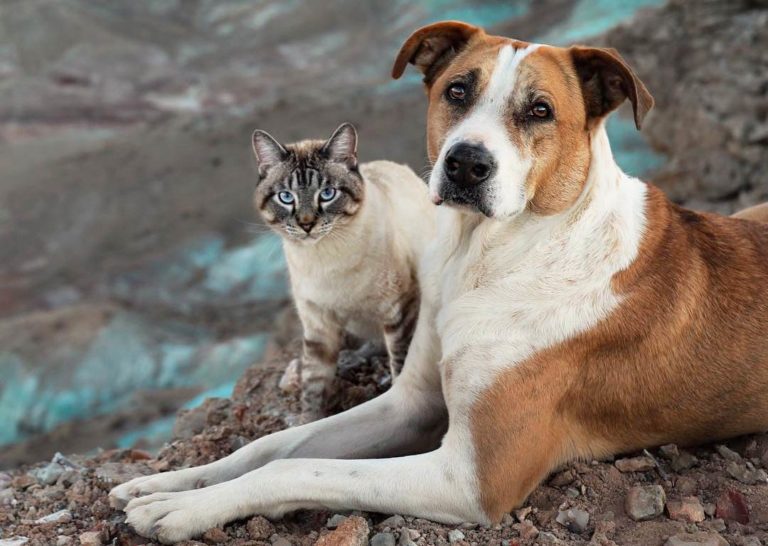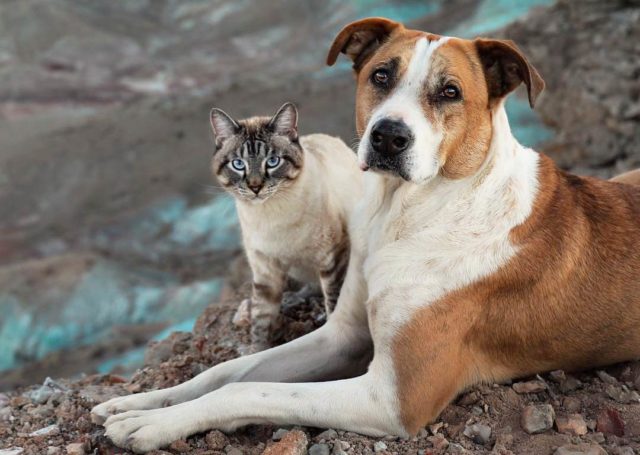 Do you believe in soul mates? Sometimes your most faithful partner in life comes in an unexpected form.
Cynthia Bennett had always wanted to adopt a golden retriever but changed her mind the moment she saw Henry years ago. By that time, Henry was only 14 weeks old but was way bigger than other puppies. When she came to approach Henry, the dog immediately rushed toward her and demanded belly rubs. That, according to Bennett, was the sign Henry was the one for her.
Since they enjoy hiking, Bennett, together with her boyfriend, wanted to bring Henry with them when they hike. So just three days after taking him, they brought Henry with them on their first hike. As if Henry was born with hiking skills, he was able to find the most elevated, biggest rock and climbed onto the top of it. From then on, he was labeled as the "little mountain goat."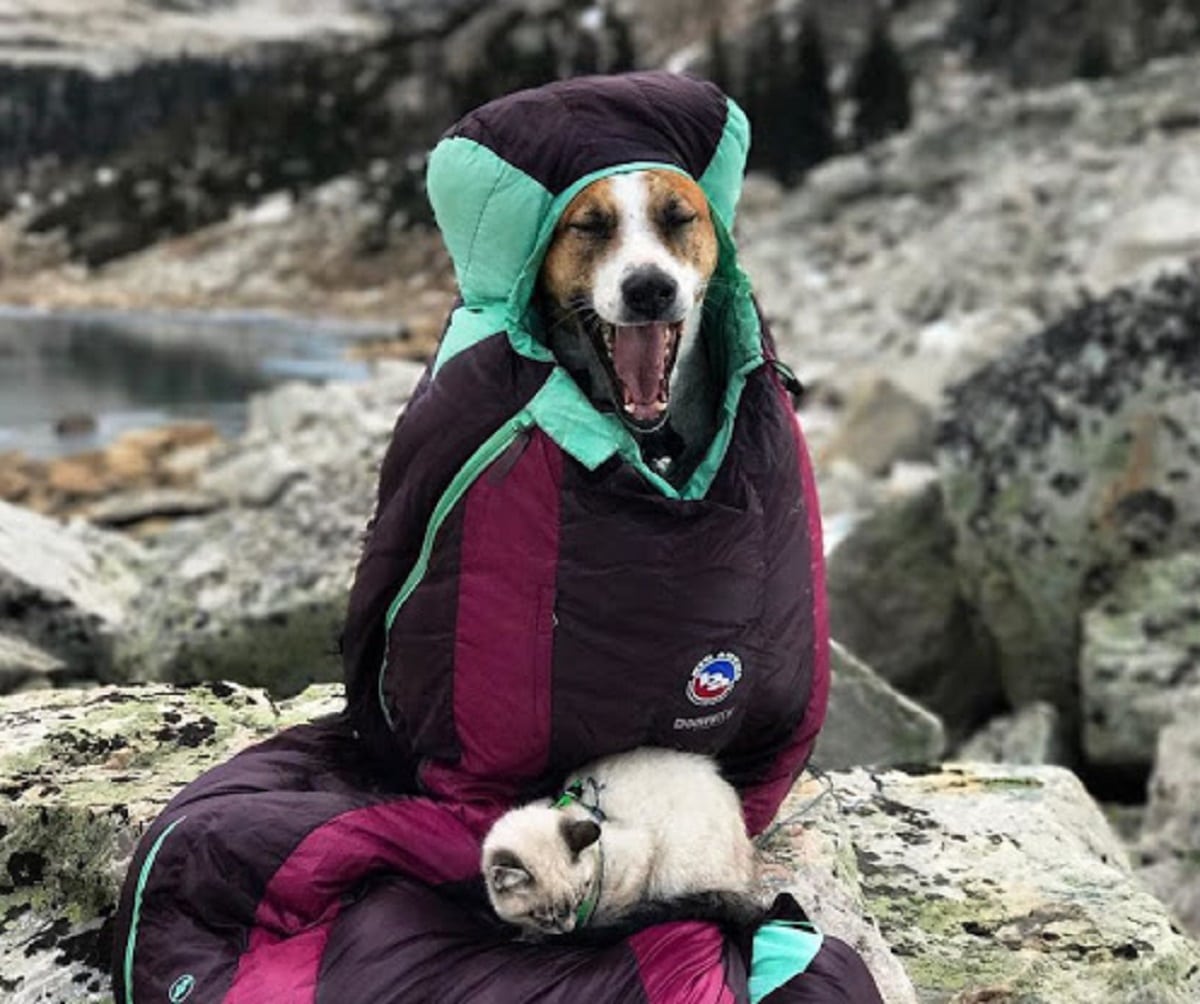 Just recently, the pair decided to get an additional pet. It had been months since she was on the lookout for a rescue kitten which would suit her preference.
On the fifth month of searching, she came across a shelter and saw a Siamese cat named Baloo. They immediately got Henry acquainted with the cat, and they hit it off right away.
Not long after, Baloo began to join them on their family trips. This became the perfect time for Henry and Baloo to enjoy each other's company. Most of the time, they cuddle each other too! It is very obvious that the two pets have nothing but love for each other.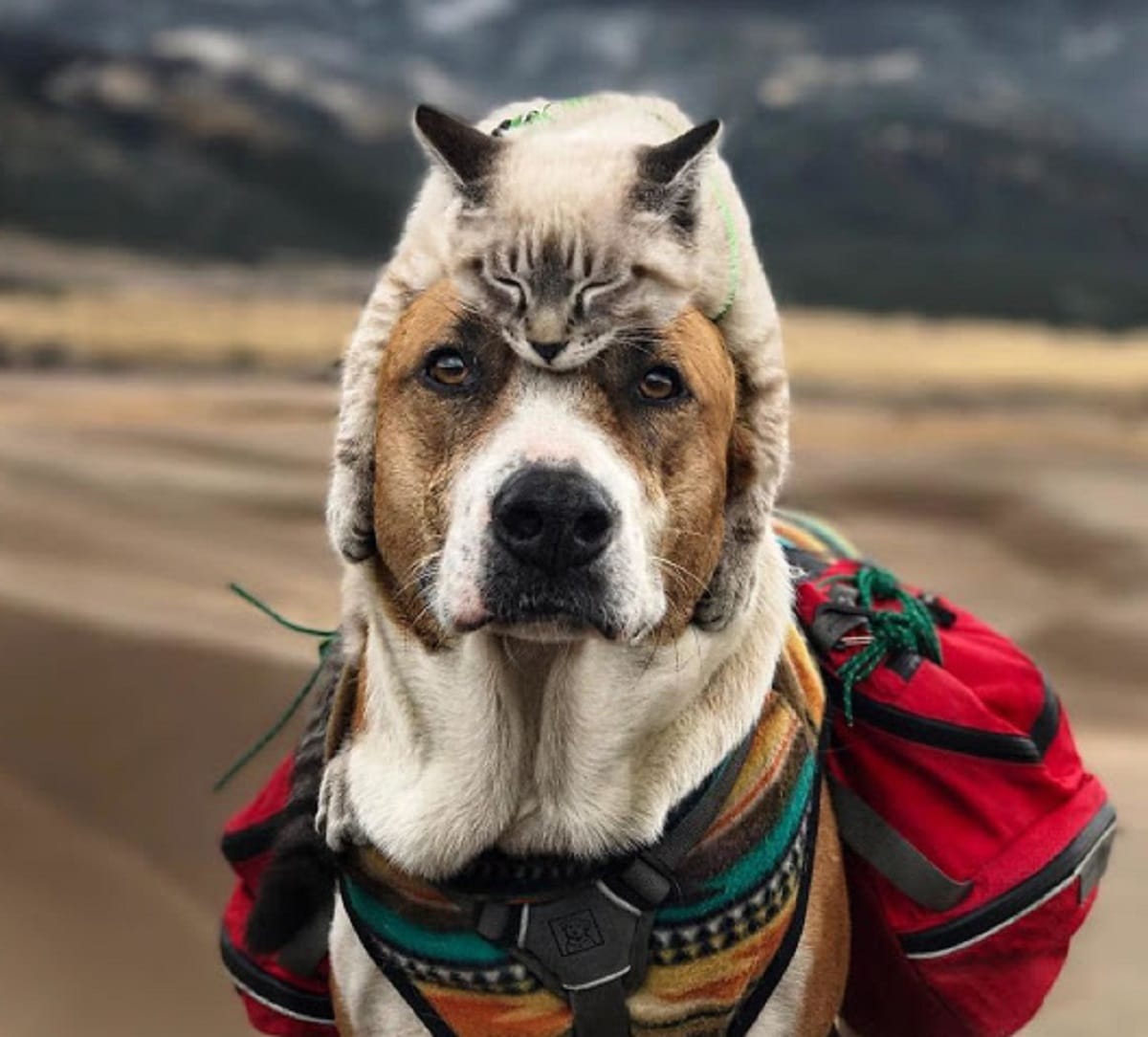 Bennett said it is common for her to receive questions like "How were you able to put a cat and dog together?" or "How can you make these animals join your trips?"
Bennett does not really have a concrete answer, but she says she is sure that both animals love the outdoors. As if they are meant to explore the beauty of the mountains and nature.
Thanks to our friends over at The Dodo for sharing with us the original story. And don't forget to give Henry and Baloo some love too.