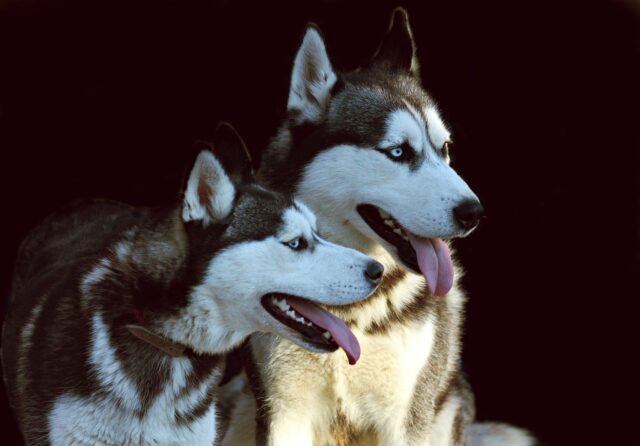 Canines are amazing for so many reasons. From making us laugh hard to being our companions, there's a reason why they are well-known as man's best friend.
The internet is definitely full of different kinds of videos. You can watch dogs performing on a show while there are those who make friends with other types of animals. But the video you'll watch in this story has a nice twist to the mainstream dog videos we usually watch.
Meet Sky and Kokoa, two very curious huskies who try stepping on different materials placed on the floor. Thanks to their owner who thought of pulling a prank on them, we now get to see how they react with materials they aren't really familiar with.
For round one, their hallway floor is covered in bubble wrap. As soon as the owner calls Sky and Kokoa, they run out of the room and inspect the floor.
At first, Skyla tries to step on the bubble wrap which eventually makes a popping sound. She is hesitant walking across the whole flooring. But soon she realizes that stepping on bubble wrap is fun! So, they both managed to cross over the whole bubble wrap while listening to every popping sound they made when they stepped on it!
For round two, the hallway is covered with foil. Again their curiosity strikes. Every step they make gives weird crumpling sounds because of the foil. But you can notice in their faces that walking on foil still seems enjoyable!
Next, for round three, the owner uses sticky paper. As Sky walks through with ease despite the stickiness, doing so clears a path for Kokoa. Eventually, Kokoa did the same.
For the last and final round, the owner manages to place turf on the floor. This probably is the best among all the rounds because dogs take on turfs immediately.  As you can see Sky and Kokoa, they get so excited about seeing turf on the floor. It's as if they have a park inside the house!
Indeed the two huskies enjoyed trying out weird materials on the floor. And we're pretty sure the owner enjoyed watching his two lovable dogs too.
Curious with what they have to say for each round? Be sure to watch their adorable video below to see how they react.
Source: My Mountain Husky via Youtube
Keep Reading: Milton Shows Off the Many Ways to Hold a Corgi Puppy, And They're So On Point