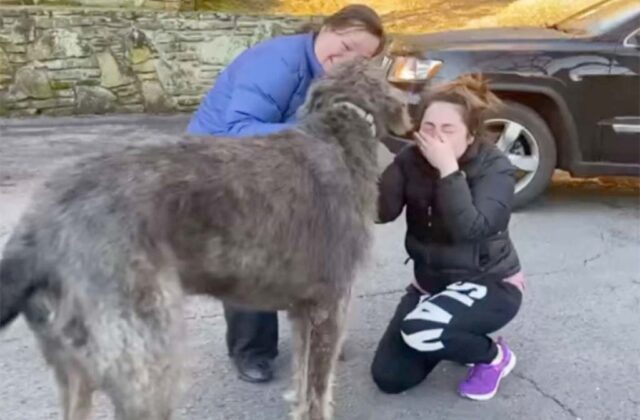 Fergus and his family were in their car waiting for the stoplight to turn green when a truck suddenly rear-ended them. The crash ejected the 200-pound Irish Wolfhound from the backseat of the vehicle.
Fergus was extremely shaken by the accident that he ran away from his family's car. Fergus's human dad quickly went out of the vehicle to follow him, but he failed to catch up to him.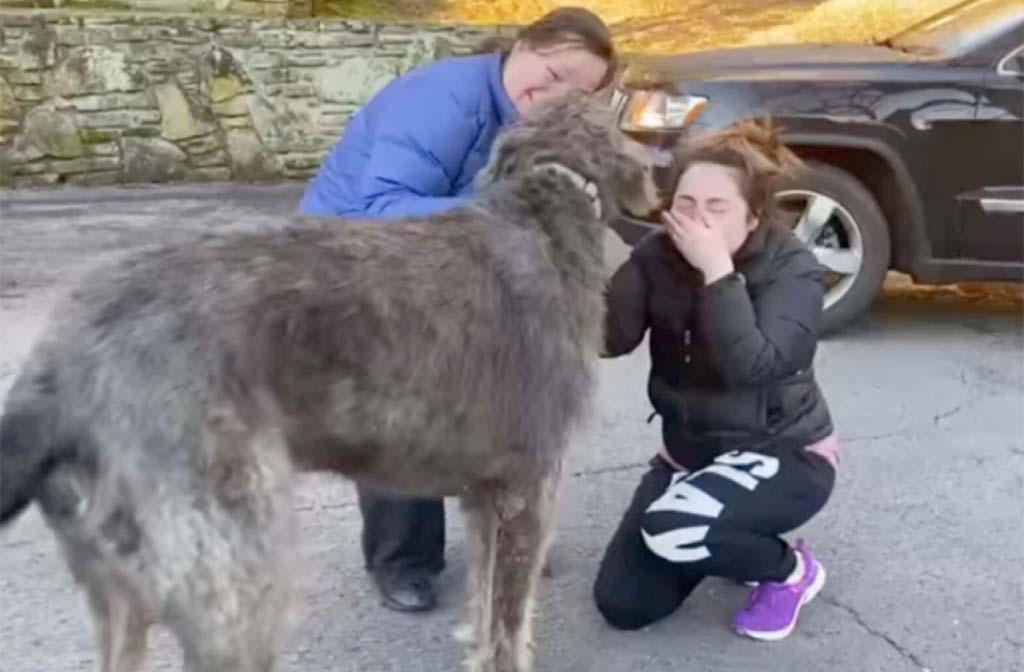 The realtor and friend of Fergus' owners, Rebecca Norris DiNapolis, found out about the incident and promised not to rest until she reunited the dog with his family. Rebecca flooded her Facebook account with Fergus's photos and informed everyone to call her if anyone ever spots him.
Rebecca recalled that her Facebook post was shared over 500 times by her family and even strangers. Rebecca said that she was determined to find her friend's dog, that she even walked up and down the side of the street where the accident happened to look for Fergus.
Rebecca and Fergus's owners spent hours searching nearby roads, neighborhoods, and even train tracks in the middle of snow and rain. However, no one found any sign of the big dog.
Rebecca and Fergus's owners' hope started soaring when the realtor's friend, Renee Stewart, suddenly called her. It turned out that Renee and her mother happened to look out in her driveway and saw Fergus standing there calmly.
Renee offered Fergus some water and food to eat when the big dog followed her into the back porch without any hesitation. Rebecca said that Fergus's human sibling had just arrived by the time she got to Renee's house.
Fergus's human sister immediately broke down as soon as she saw Fergus safe and unharmed. Rebecca and Renee said that they could not help but cry after seeing the two reunite after almost a week of separation.
Source: Rebecca Norris DiNapoli via Facebook
Read another cute dog story: Pittie Sneaks The Cutest Nap With His Human Sister After A Long Day At The Beach