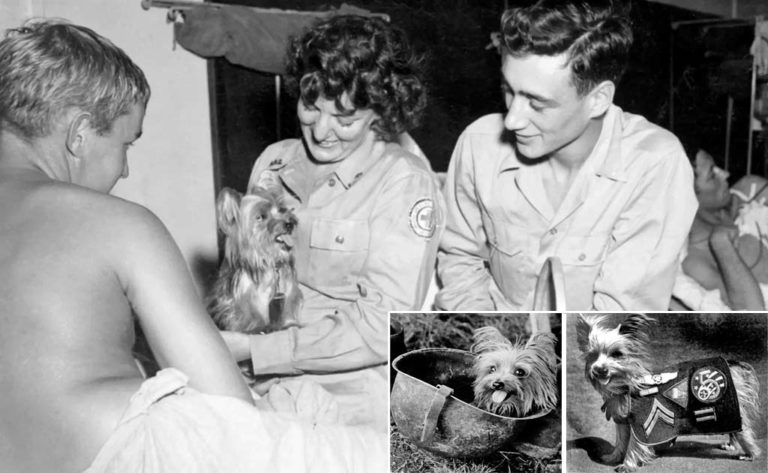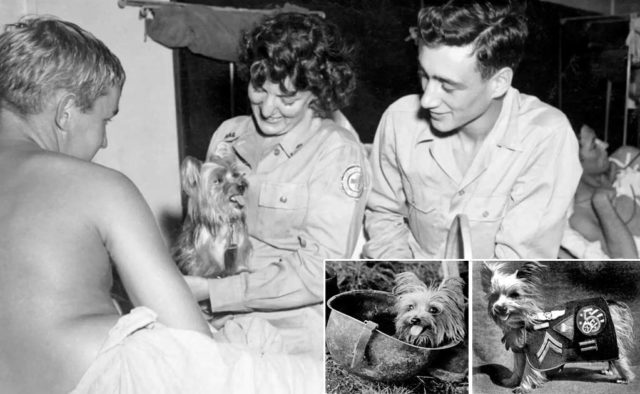 The Yorkshire Terrier is one of the most popular toy dogs in the United States. It may be small in size, but it has a big heart and a big personality. It is an ideal dog for people living in small places and for those people who like dogs that they can bring along with them with ease when they go out.
But who would've thought that a small and cute Yorkshire Terrier can be a war hero?
Smoky was a famous war hero during World War II. She was assigned in dangerous and challenging war missions. She is also considered the first therapy dog.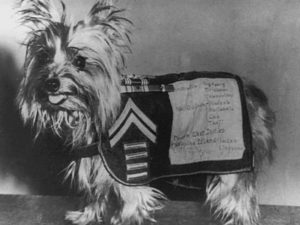 Smoky was found in the New Guinea jungle inside a foxhole by an American soldier. She was thought to be owned by a Japanese family; however, when the American soldiers gave commands in Japanese and English, she didn't respond. She was eventually sold to Corporal William A. Wynne of Cleveland, Ohio.
For two years, Smoky had been with Corporal Wynne on war missions, particularly on combat missions in the Pacific region. Smoky never complained about the hot weather and poor living conditions. She remained determined despite not having much comfort in military barracks.
Smoky was never ill during the time she was deployed. She never experienced veterinary care during WW II. She ate what Wynne ate, even Spam. She also ran on coral for several months without having paw injuries.
Eventually, Smoky was assigned to be part of the 5th Air Force Division. She parachuted from 30 feet. She also saved Wynn and other soldiers from a surprise attack. She was even deployed to the Philippines to help in the communication between outposts.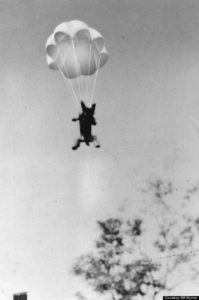 Soldiers admire Smoky for being brave. She would obey all the commands given to her quickly and faithfully every time.
Smoky is also smart. She learned and performed tricks in front of other soldiers, especially to those who were in hospitals and recovering from battle wounds.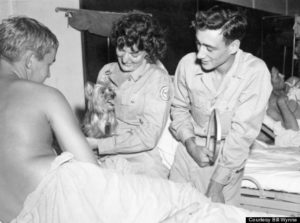 When WW II was over, Smoky became a celebrity in the United States. Wynne and Smoky were featured in Cleveland Press. She even performed in Hollywood.
Sadly, Smoky died for unknown reasons in February 1957. Wynne and his family placed her body inside a .30 caliber ammunition box and buried her at Cleveland Metroparks in Lakewood, Ohio.
Smoky became an inspiration to all. Her wit, courage, and charm indeed won the hearts of many.
Photo #1 courtesy of The Vintage News and photos #2 and #3 from Huffpost
If you love stories about the underdog read this story about an under"turtle" and the Golden Retriever that befriended him.