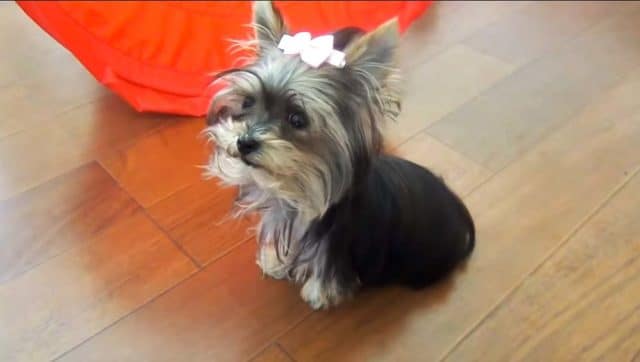 We all know puppies love learning new tricks. And even though you'll hear 'you can't teach an old dog new tricks' old dogs have fun learning a trick or two as well.
In fact, dogs are being trained for some pretty specialized "professions" these days. From military dogs, to police dogs, to service dogs. Since dogs love to please their people just spending time with one can make you feel better if your mood is down. Many studies have shown having a dog can even improve your physical, emotional and mental health.
For this reason many breads of dogs are being trained to be therapy dogs. This amazing training program is pretty extensive, and a puppy has to show some pretty impressive skills.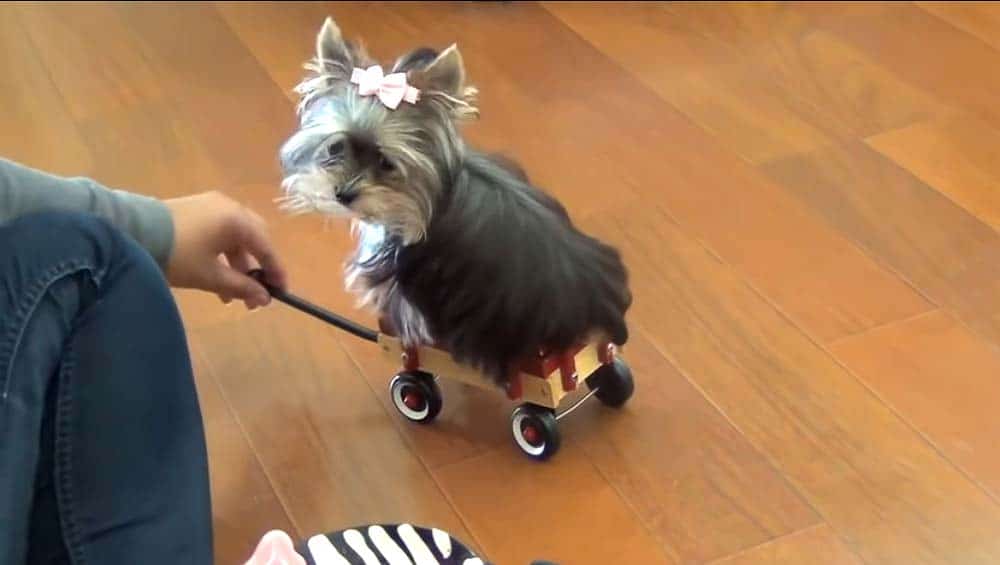 Meet Misa Minnie! This is one smart Yorkie. At only 7 months she shows off over 15 different tricks in the video below. Tiny, cute and oh so talented! At 1 year old she will take her therapy dog test and I'm pretty sure she will pass with flying colors. What do you think?
Her trainer says Misa loves treats, training outdoors (and playing indoor dog games), and California sunshine. 🙂 With such an impressive repertoire of tricks this cute little Yorkie responds well to positive reinforcement and her trainers loving teaching style.
Some of the basic dog tricks like roll over, shake, and sit pretty are cute yet pretty common. But wait till you see what else she has mastered. You will be impressed.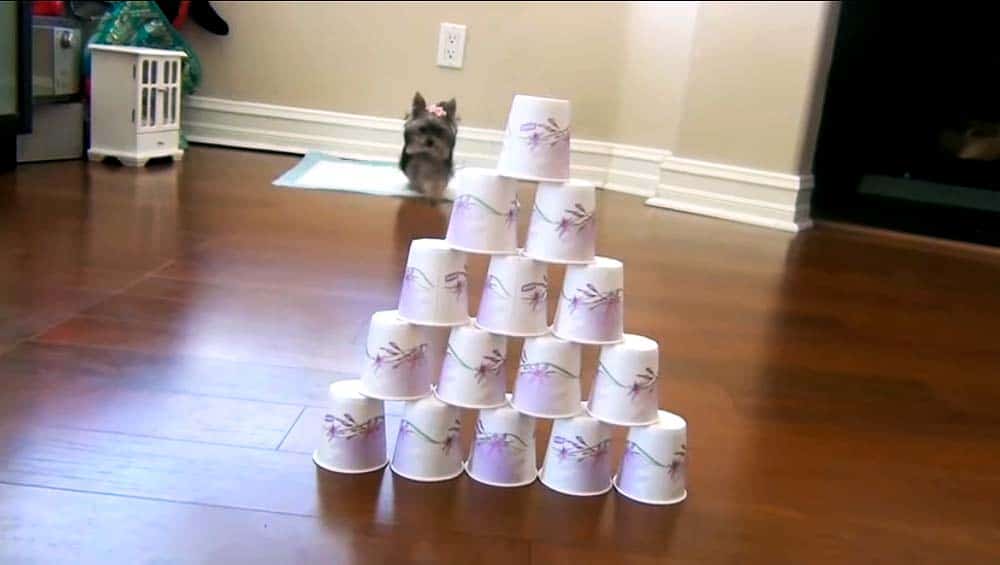 Have you ever seen a dog go bowling or stick her tongue out at you, or hop in a wagon and go for a ride? Just you wait, she makes it look easy.
Our favorite is at the 3:21 mark – so cute!
Which one is your fav?
Misa Minnie will definitely make a wonderful therapy dog. She is such a sweetie. Gentle, cuddly and a cutie-patutie that will brighten anybody's day!
Now if only I could get my Yorkie to fetch the paper, bring me my slippers and rub my feet. (licking them to death doesn't count)
Check out the adorable Misa Minnie in action: